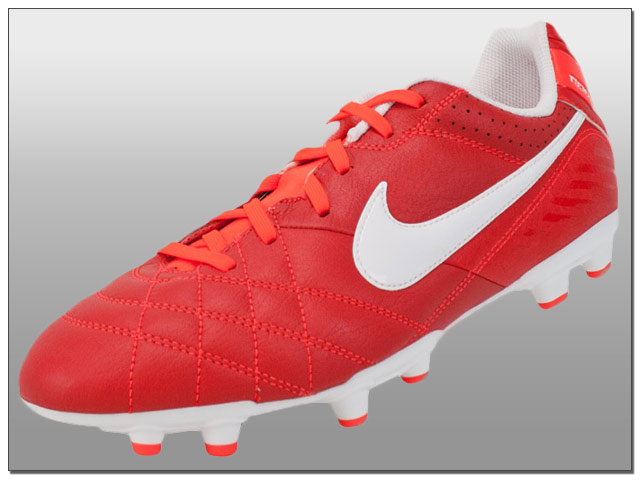 So its that of the year again, where the sun is shining, temperatures are rising, and kids need new soccer cleats. Thankfully, you won't have to break the bank to get a decent set of leather soccer shoes this season as Nike have just released a youth version of the Tiempo Natural IV. The Natural IV has been around for years, but this year Nike have decided to go all out and use a premium calf leather upper. As we all know, you can't beat the touch and feel of natural leather when you are dealing with soccer shoes. Even the most advanced Nike synthetic materials still can't completely replicate what nature has perfected. That said, leather Nike soccer shoes have been historically very expensive, and as a result a lot of kids have grown up with cheaper synthetic boots. Happily, this pair of cleats retails for just $37.99, so you can get top performance at an affordable price.

As I said, the upper on these soccer shoes is made form natural leather, and will offer a custom fit once broken in. In most leather soccer shoes this takes between two and three practices, but after that, you'll pair of shoes that fits like a dream. The touch on the ball is also excellent on these shoes and is, in my opinion, better for a younger player just learning the game. They also weight a little bit more which can help the muscles in the legs develop more naturally. Natural leather is also more durable than most synthetics which means you won't have to worry about these wearing out midway through the season. The insole is also nice and thick, offering plenty of comfort, and is not glued into the bottom of the boot. These shoes also fit true to size.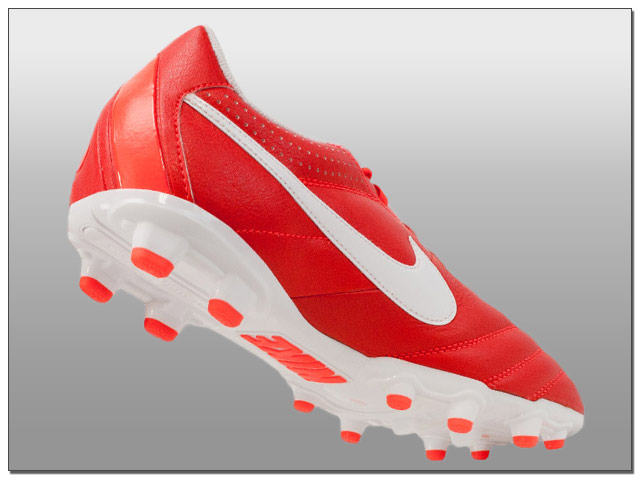 The sole plate and cleat pattern of these shoe is designed be versatile and suit a player who will be playing grass, turf, or hard ground. A mix of rounded and bladed studs on the bottom these cleats with rubber tips on the bottom will allow them to bit into a dry, hard field, or a wet, water logged one with equal measure. Furthermore, the rough and tumble construction will help these shoes stand up the heat and abrasion of a turf field giving them a longer life span.
Overall, these area sharp looking and affordable pair of soccer shoes. The natural leather on these boots makes them a great choice for any beginner just getting into soccer, or someone who only play a few games for fun. They are available now from SoccerPro.com.