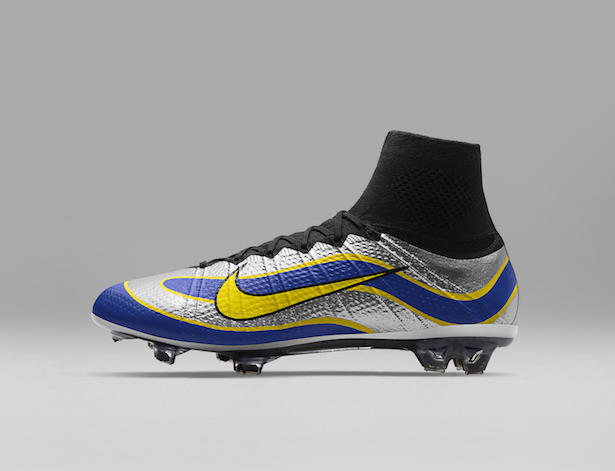 As if Nike hadn't turned enough heads with their introduction of the "What The" Mercurial, it seems that the Swoosh is not content to merely be a part of the gear news cycle…instead, Nike would prefer to absolutely dominate our focus. On the heels of the oddest Mercurial release of all time, comes one of the most iconic. Paying homage to some of the most famous boots in the silos history, NikeID now boasts the capability to recreate four of the biggest Mercurial boots to ever grace the pitch.
Nike give credit to one of the biggest stars of their brand's history with a nod to El Fenomeno and the highly sought after R9 Mercurials. Four schemes make a return, with arguably the most famous look (the '98 Mercurial Vapor in silver/yellow/blue) headlining the series. If that scheme just isn't for you, you can also snag the black/white variation, the black/blue look, or (our personal favorite) a more modern styling in white/silver/volt. Days like this should make CR7 smile, as he should be able to see that his future will still be emblazoned on a Swoosh long after he hangs up his studs.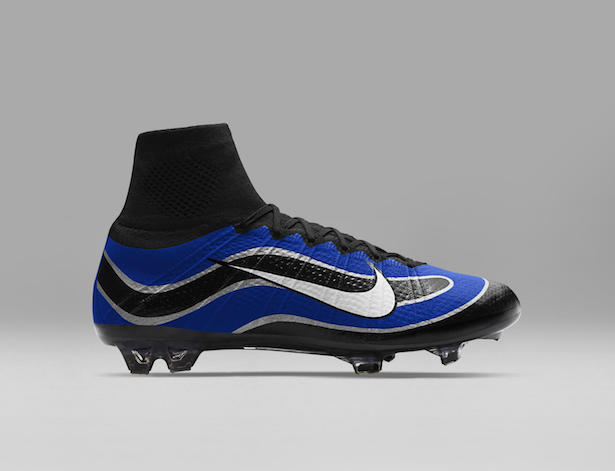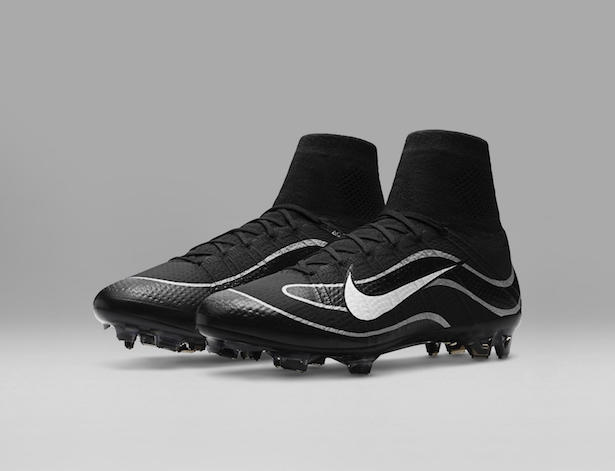 Meant to continue the commemoration of the 15-year-old Mercurial, we wonder if this is where the tributes end, or if there are more on the horizon. Nike's back catalog is absolutely loaded with boots that would be massively popular if they recreated them with modern materials. A T90-styled Magista? We'll take two. A Tiempo VI with a foldover tongue? Yes, please! Perhaps adidas will follow suit and give us one more look at the iconic Predator series. From our point of view, it would be the marketing equivalent of simply printing money…we'd order a dozen!
Although a step into the Nike customization service comes with a slight price hike, we have no doubt that there will be a mob of fans crafting their boots for delivery. As Nike prepares to take a massive step into the future of boots with the upcoming SuperFly V, the brand continues to put a spotlight on their storied past. Will you be creating a NikeID masterpiece? Or just appreciating from afar?