Review of Nike's Hypervenom Phatal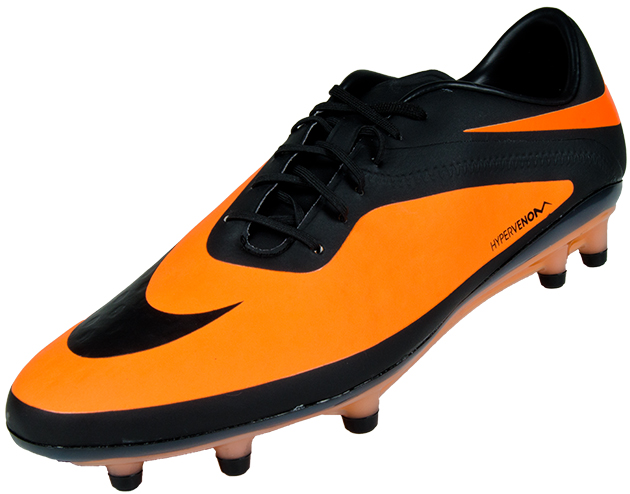 This powerful midrange shoe offers a major bang for its buck. This shoe falls under its Phantom older brother, but still retains many features of the top silo at a more affordable price. It is practically dripping with technology designed to enhance your game. From the chemical engineering to the superior design, this shoe is packing.  Not to mention the anatomical x1 last on this shoe delivers a very comfortable, glove-like feel.
Nikeskin Support


Let me be completely clear, the major change in the Phatal step down is the loss of Nikeskin. HOWEVER, the Phatal does feature the Nikeskin support frame. This frame is INCREDIBLY thin and allows the shoe to maintain its shape on your foot, off your foot, and throughout the most demanding games, while maintaining a very lightweight. The design is similar to the support systems found on large bridges, the crisscross pattern allows the shoe to provide structure with the smallest amount of materials.  The thin material's biggest advantages is that it gives the player a large amount of touch as well as speed on the field.
Cleats

The innovative plate on the Phatal is designed for agility. The Polyether block amide chassis (Pebax®) is a high performance thermoplastic elastomer. It is valuable because it has a lower density, superior mechanical and dynamic properties (flexibility, impact resistance, energy return, fatigue resistance), all while keeping these properties at a vast range of temperatures. Combined with the specially designed stud pattern, gives the sole of this shoe a soul of its own (in other words, it's amazing).