First Impressions: Like the evoSPEED SL before it, the 17 SL is light and I mean super light. Designed to give the least amount of distraction between your foot and the ball by making the thinnest material on a widely produced boot as possible. The paper-thin upper makes an impression right out of the famous red Puma box. There is a sticker on the bottom of one of the boots that lets you know that this boot is only designed to be used on your biggest match days and not for every day use. So use this boot when you need it most.
The Look: The vibrant Safety Yellow and Green Gecko colorway gives me some sort of lizard like look to the boot… wonder which lizard I am thinking of. I always enjoy brighter boots that stand out on field and Puma seems to always deliver on that kind of style. The sleek and slimmed down look make it clear that this is a speed boot and one that is created just for the players who want to push the pace of the game and are attacking threats like Marco Reus and Sergio Aguero.
The Touch: As with the last Puma evoSPEED SL I reviewed, I do my review based on the 10-match use in mind and keep track of how many sessions or matches I have used the boot in. Now I will not bore you with a detailed lay out of each session but I will touch on what happened in different sessions (if anything) in terms od durability and issues with the boot. Starting off with some tech specs, the upper Puma have made is a lightweight textile upper that is paper thin to make it almost feel like there isn't even a boot on your feet. It is so thin, you can even see the SpeedFRAME on the inside of the boot that helps keep your foot in place while also offering more stability and support for the thin boot. The nylon soleplate features a mix of conical and bladed studs along with two thin SPEEDTRACK spines in the middle of the foot to offer flexibility in the toe box and more ridged support in the heel area. The soleplate is perfect for those players who need to make sharp and quick cuts in matches for attacking runs. Some support strips have been added to the front of the toebox and heel area to create more durability in the SL 17 so that it will last longer than SL's of old. On the inside, Puma have added some grip elements so that your heel wont slip like many of us have experienced in other soccer cleats. As far as my experiences go, there was no real break in time for these. You can wear these SL's straight out of the box with no issues whatsoever. The thin upper allows you to feel ever part of the ball when controlling it and you will feel that sting you experience from a nice powerful strike. The stud configuration was fantastic for me and allowed me to turn and run freely without any issue. I played in the SL for a total of 12 sessions lasting an hour and a half to make sure I played in them as long as matches even if I was not able to play in a match with them. To my disbelief, my SL's are still going strong anf have no rips, tears, or signs of durability issues yet. I cannot say how much longer these will last, but as of now, they are still sitting pretty (well, dirty) on my shoe rack. I was thoroughly impressed with the new SL 17 and as a striker; I loved my time in them.
The Feel: Comfort can still be improved on the SL 17 but realizing that in the making such a lightweight boot, sacrifices will have to be made. I experienced some stud pressure with the sole plate that went away after some use (1-2 sessions) but I never had issues with blisters or anything like that. I have a slightly wider feet and did not have too much issue in the boots in terms of width. If you have skinnier feet then you will feet in these no problem, no matter your foot size I would make sure you get the exact right fit for your foot or the boot will feel loose on your foot.
Bang For Your Buck: The SL currently retails on Puma's website for $250 which is a high price tag for such a short life expectancy on a boot. However, if you can justify the price tag and only use this boot on FG fields, you can make this last for over 10 matches given you take care of the boot. I find it hard to spend $250 on any boot but if you want a boot that gives the slightest of competitive advantages, then the SL is the boot for you.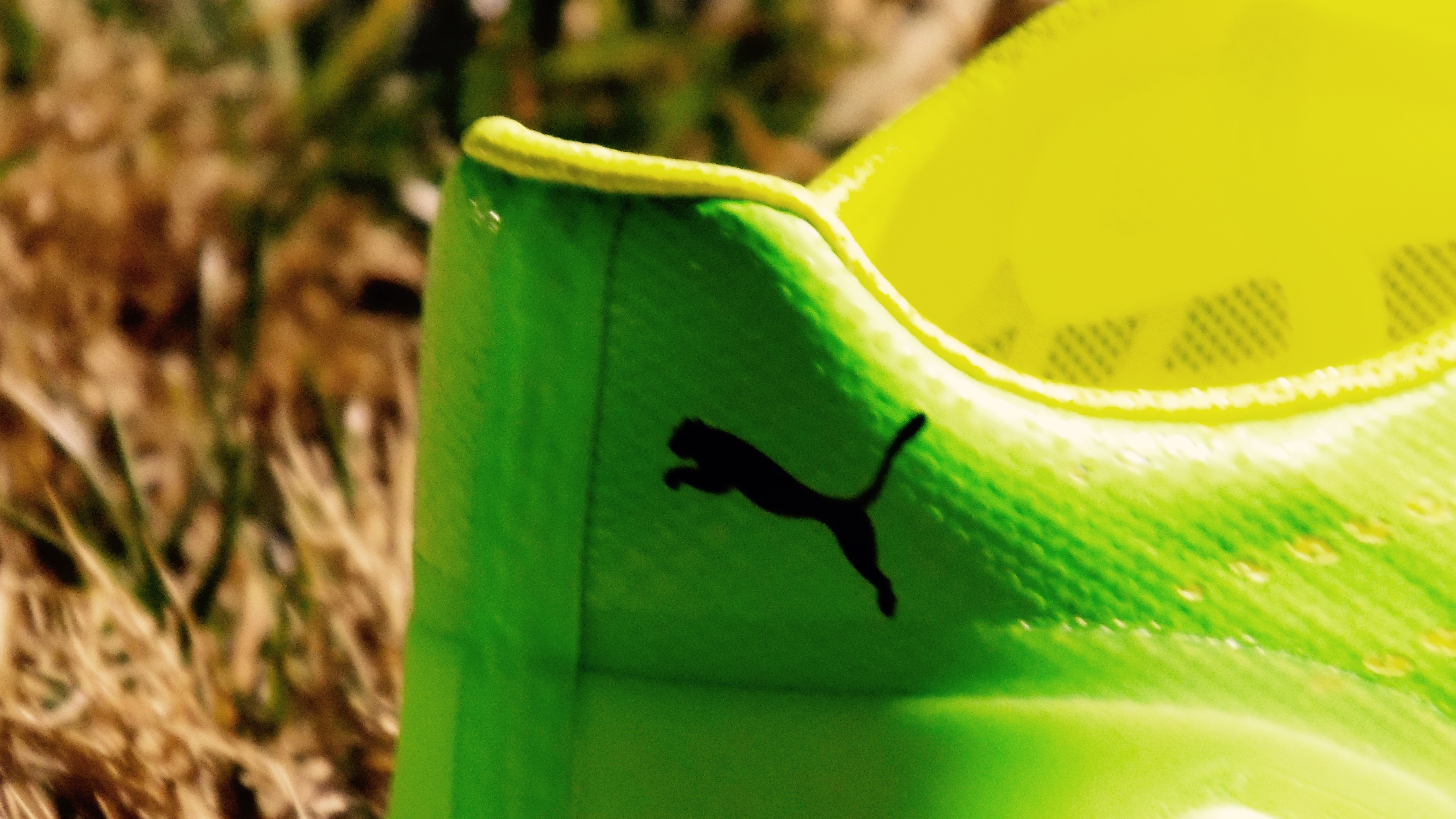 Who's Wearing it?: While it is hard to truly see what each player is wearing week in and week out, we can see the players that are wearing the SL line and can assume there are big matches that these player are probably opting for the SL model. Sergio Aguero, Marco Reus, and Antoine Griezmaan all sport the evoSPEED model and are surely wearing their own versions of the SL. Not bad company to have if you are also wearing the SL.
The Verdict: If you can justify the price tag for such a short lived boot, then you will get one of the most unique expereinces in a boot you will ever have. The Puma SL 17 has newly reinforced sections of the boot that commonly rip during wear and will help make the SL last just enough longer. If a little extra edge is what you need during the playoffs or Cup finals, the SL will help shed a little bit of weight to help you feel lighter, more agile, and faster than your opponent. If you can get yoourself on a pair of these as a speed boot lover, you will find it hard to put on a heavier pair of boots again.
Sizing: True to size.
Overall Rating: 4/5