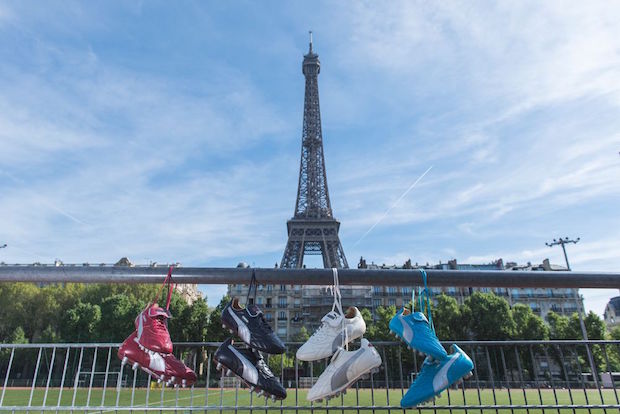 Puma has resurrected the King in order to give it some proper colorways made for the Euro 2016 tournament that is taking place in France this summer. The Puma King in all its glory is a classic leather boot that has seemingly lasted through the test of time and has been on the feet of the some of the greatest players ever. This release not only brings the iconic boot back into the spotlight, but it also has been released in four — that's right, FOUR — brand new colorways. The colorways are perfect for the colors that represent France and the beautiful architecture that encompasses the beauty of Paris.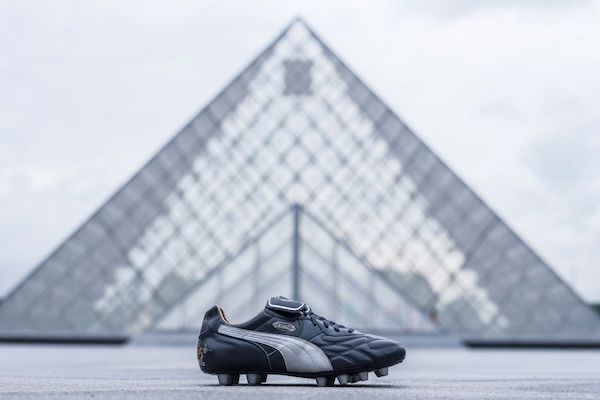 The Puma King Top City di is created for the Euro 2016 tournament and when you see the boots you will see the inspiration. The colorways are rather standard looking colorways with no crazy designs or flags on the cleat, but the heel features a unique design that is not found on any other Puma King. The heel on all four colorways features a graphic that says "King" in gold along with "France 2016" in white.
The colorways are made for every single boot lover with a color for every taste. There is, of course, your traditional Whisper White and Silver colorway along with the Navy Blue and Silver colorways that are made for the players that like subtle boots and let their play to the talking. The happy medium of loud and subtle is the Cordovan and Silver colorway that is an elegant red color with the same silver accent. For the players that love the brightest boots on the field, the Hawaiian Ocean and Silver colorway is made for you. If you love classically crafted leather boots then all of the above are the choice for you.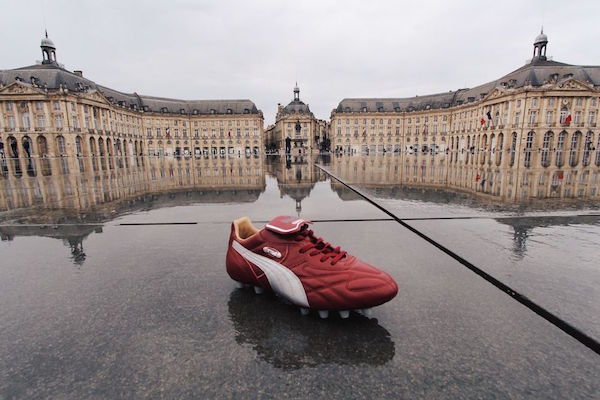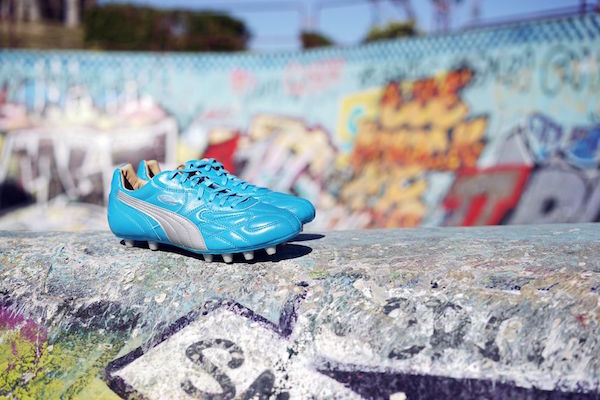 The Puma King Top City di is made from Premium Kangaroo leather that offer the supplest of leather uppers you can find. The Puma King line is a wonderful alternative option if you want to take a look at something other than the Tiempo Legend from Nike. The King features a reinforced heel counter that offer superior protection from tackles from sliding defenders. The King has a one piece outsole that features only conical studs that offer incredible traction no matter what surface your play on. Just because this shoe isn't priced at $200, doesn't mean it is a bad boot. The King is an excellent option for any player looking to save some money when looking for your next cleat.
The new four colorways are limited edition and if you are wanting to pick up a pair for yourself, act quickly because they are flying off the shelves at SoccerPro. Get your Puma King there right now.