Nike have just released a stunning new color of Nike Mercurial Vapor IX and it looks to be a successful pair of soccer shoes. Embracing the ideals of speed and aggression, these boots are sure to looks good on the most sacred pitches in Europe worn by the best players in the world. Neymar, Ronaldo, and many others are known to showcase these soccer shoes with each of them adding a respectable number of goals to their tallies.
They feature the dimpled synthetic style upper and should give a decent amount of contact on the ball whether you are controlling a pass or looking to hit a shot on the volley. This is achieved through the compression that the force on the ball exertion the upper, causing the sunken areas of the dimples to come in contact with the ball more when it is hit harder, leading to greater control.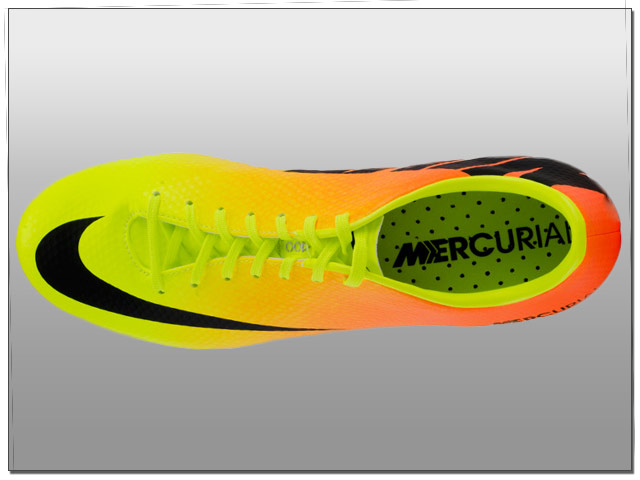 The cleat pattern on these soccer boots is a proven design, and with a glass fiber soleplate traction and energy return won't be an issue. The insole is also comfortable and they fit true to size.
Overall, these are great pair of speed soccer shoes designed for a winger or other attacking player, and are available now from SoccerPro.com.