While our second post about the AMAZING SAK shin guards that we received focused on the custom stuff that we had placed upon SAK's product, this post is going to take a look further into the SAK brand itself. A brand whose name stands for "Safety Against Kicking," SAK has their product protecting some of the best players in the world. Although the price may be a bit outside of some people's price range, the product that SAK is offering is unprecedented for under $1000…and worth looking at.
360 degree view of our customized shin guard
These shin guards are currently being used by some of the biggest clubs in the world. Clubs like Real Madrid, Chelsea, Manchester United, Manchester City, Bayern Munich, Tottenham, Juventus, and countless others. Also, in Brazil, the entire Portuguese national team used SAK guards! Not to mention that players within 16 other national teams at the massive tournament turned to SAK to provide their shin guards! Considering the access and choice that these players would have, that speaks volumes for the quality involved with SAKProject.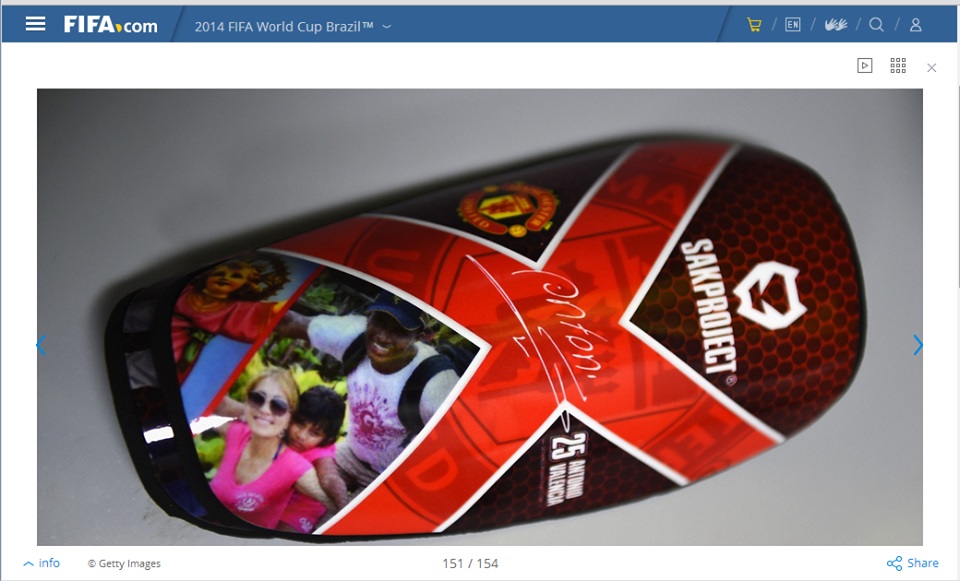 SAKProject have used countless materials and some serious high teach R&D labs to develop their guards. The end result sees them using materials that are used in military protection, making the shin guards safer despite having a thinner profile. Materials that, surprisingly, are amazingly lightweight and flexible (impressively flexible). As if that was not enough, the SAK shin guards have a better fit because of their 3D imaging for the fit. I am a bit of a fan of the anti-bacterial properties they have put in the guard as the leg area around the guard rarely tends to smell good after a full 90 minutes.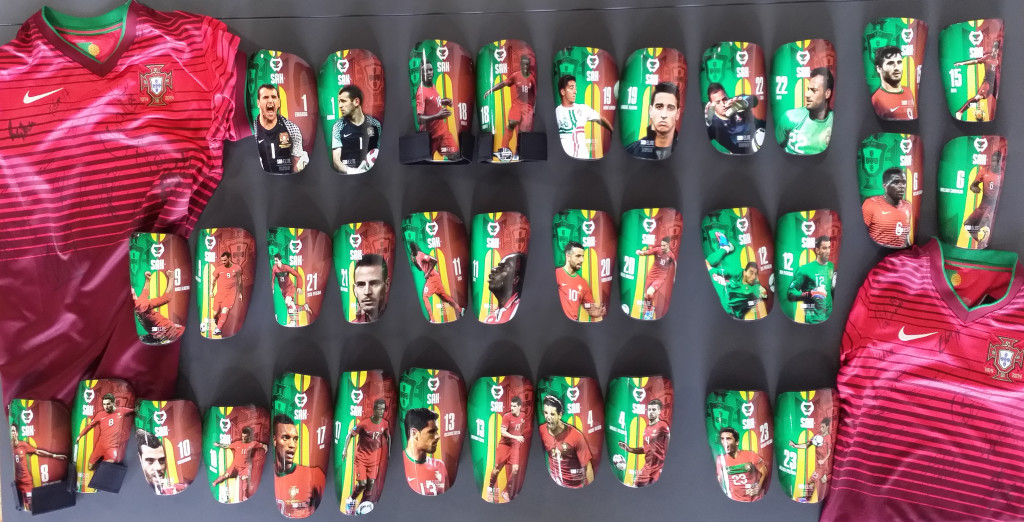 As we talk about in the first post of making these shin guards fit, the process takes only a few minutes to complete. Technology is impressive here as the company is able to get a 3D look at your leg without you leaving the comfort of your own home.
SAKProject offer two different options on their shin guards. The first option is the Kick-Off model which is available for $140, or (if you customize it) $180. Once again, this is very expensive, but there is no way that you would ever need another pair of shin guards. The second option is the Elite model which is available for $215, or (if you customize the colors) $250. The Elite model is 25% lighter, 35% thinner, 20% more flexible with a few more personal touches that you can add. While all these prices feel a bit exorbitant, it is definitely the type of purchase that you would only need to make once in your lifetime.
After wearing these in play a few times, the fit is indescribable. Get a pair for yourself!