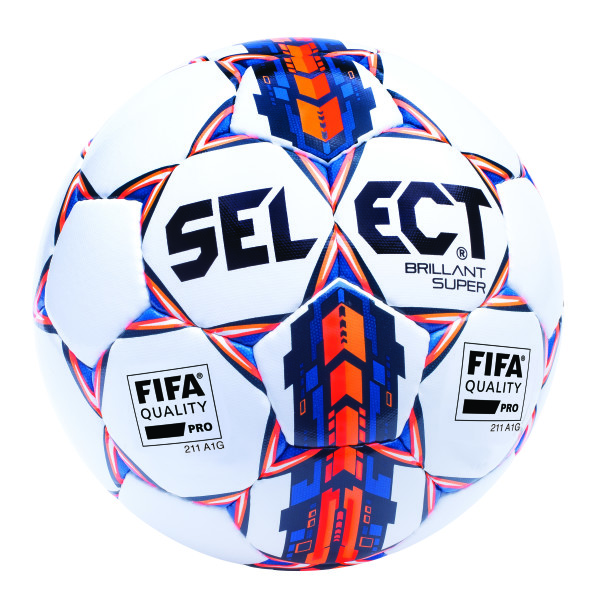 In the world of top-tier match balls, it comes as very little surprise that Nike and adidas usually find themselves ruling the roost. However, after receiving the most recent Select Brilliant Super, we can definitely see other brands attempting to lay claim the rarified air that is only seen at the top of the heap. For a brand whose greatest strength has always been its durability, has Select finally factored a quality feel also into the mix?
The first thing we noticed when we got in the Brilliant Super was the texture to the ball. In the past Select has avoided any type of texture to the casing of a ball, even with the highest level gear. The next thing that is massively different from previous incarnations of Select gear is how the ball feels when it is fully pumped. With previous Select balls, there was always very little give in the ball until you had played with it for hours and hours. With the newest Brilliant Super, the ball has that nice bit of give and padding that all match balls should have (even when pumped up to the max).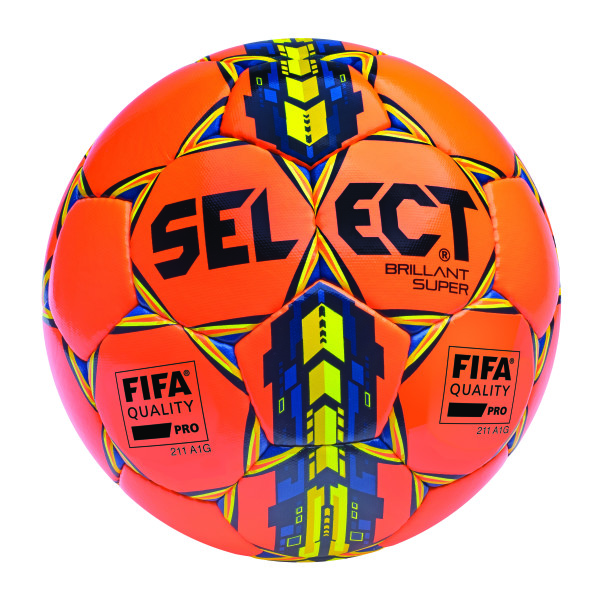 When you get the ball into play, you absolutely love having the ball at your feet. The Brilliant Super is extremely responsive while still offering a soft touch. The nice bit of padding also makes the ball feel great as you drive through a volley or attempt to bring a goal-kick out of the air. The texture helps prevent the Brilliant Super from knuckling or making any odd and unexpected movements in the air (unless knuckling was your intended purpose). A few players did feel like the ball had a slightly "light" quality to it and felt it was altered by any decent wind that was occurring while we were playing, but it wasn't anything that should scare anyone away from the ball.
This is a massive step forward for Select and we are really enjoying our time with the Brilliant Super. This ball definitely deserves to stand amongst the best in the biz, and it is definitely the best ball that Select has EVER put on the market. We recently received a shipment of Select's newest indoor options, so we are excited to see if the quality has carried over to their short-sided gear.