Although any big visitor to The Instep will be aware that we already had a Numero 10 ball arrive a few weeks ago, it became the victim of a bit of thievery right before we were ready to write the review. So, our friends over at Select decided to send us down another Numero 10 and, to make sure that it did not travel alone, they sent down their next two steps up in their match ball market. So, without further ado, here is the Numero 10 (which we already know we are gonna love), the Royale, and the Sapphire.
The Numero 10 is a fantastic ball with an even better price point. We will have the review up within the next week or so, but I can already assure you that this ball, although a little too firm at times, is amazingly durable and plays just as great as it looks.
The Royale is the next step above the Numero 10, and it is considered to be one of the best models that is NFHS certified (meaning it can be used at the High School level). It has a bit of stiffness right out of the box, but the people over at Select assure me that the balls will all feel great after they have been broken in. If the Numero 10 is any sign to go on, the Royale will be good to go after a few run-outs.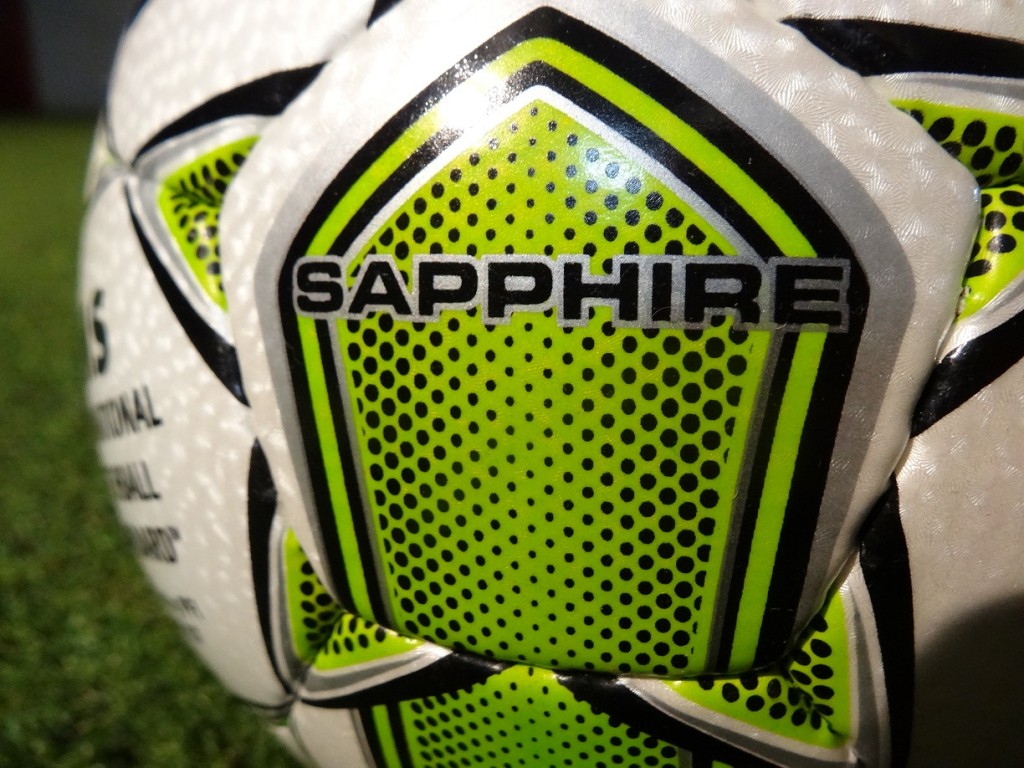 The last ball that we received from Select is the Sapphire. The Sapphire still has not trickled down into a large part of the market, but you can find it from a few places. Sitting one step above the Royale and being about $30 more expensive than its counterpart, the Sapphire is the first ball in the Select stable that has a visible texture on the ball. Like the other two, it is hand-stitched and NFHS approved. Whether the Sapphire is better than the other two remains to be seen, but we expect Select to have made some serious differences between these balls.
Expect a review of all of these products after a few weeks and after some serious run-outs with all of the balls. Select rarely disappoints, and the first impression of all of these balls definitely does not have me doubting the brand's quality. Thanks again to Select and we look forward to posting the review in a few weeks!