A few weeks ago, we introduced you to the idea of the ultimate Copa vs Premier comparison and began testing the two classic boots.  Now, we are coming at you with the first round results of the testing and, after three rounds, will announce the ultimate heritage boot winner!  In this round we will be discussing the price points and the first impressions for both boots.  Which boot will come out on top in round one?  Read on to find out…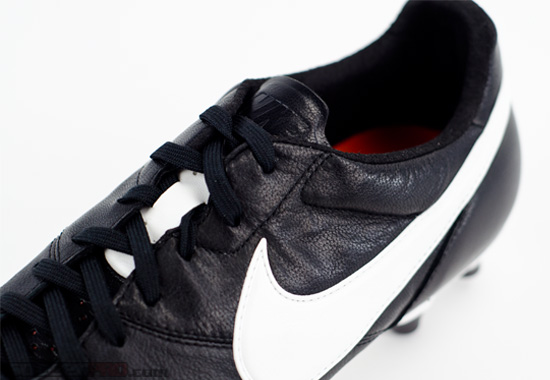 First: Price tags
Certainly one of the most important aspects when choosing a boot on the market for anyone has to be how big a hit their wallet will take once they snag a new pair.  Until very recently, the difference between the two boots was a paltry ten bucks and the difference would not have been enough to sway the first round decision in any possible way.  However, adidas have recently bumped the Copa up from $120 to $150 ($100 to $135 if you shop with our buddies at SoccerPro.com) in a shock move.
Neither boot comes with any extras in the box and Nike have not made any announcement about the Premier changing prices anytime soon.  The Premier now sits a fair bit below the Copa, at $100 retail ($90 at SoccerPro) and the gulf has provided a clear winner in this category.
Copa- $150 / Premier- $100 – A strong left hook from the Premier.
Second: First Impression
This section will discuss that moment when you remove the boot from the box and hold them in your hands.  The break-in will be in its own category in the second round.  With both coming in standard boxes from their respective companies and without the addition of extras, you definitely realize you are holding boots that are meant to be viewed as "classics."  

With both boots sitting side-by-side, the Premier definitely feels and looks more modern.  For me, it is a positive that the Premier does not have the awkward fold-over tongue and mile-long laces of the Copa.  The soleplate also differs in that the Premier's looks slightly glossy and has a decent look about it while the off-white plastic of the Copa coulpled with the rubbery looking studs gives it a less appealing look.
Both boots have nice nods to the past: Adidas with the older looking three stripes and the emblazoned "Copa Mundial" on the boot and Nike with a classy wrap-around swoosh emblazoned with "Est. 1972" to commemorate Nike's history.  However, for me, it is good to have a classic "feel," but the Copa suffers from just looking old…not "classy."
Copa: 3.5/5 First Impression
Premier: 4/5 First Impression
A quick body blow to the Copa.
After Round 1, the Nike Premier retires to its corner looking the clear winner from this round.  The Copa will probably survive its price increase, but it definitely hurts them in this direct comparison.  The Copa also may have a place in people's hearts for its looks, but the Premier executes having that old-school look while still looking slightly modern…the Copa definitely looks its age.
Keep an eye out for Round 2 to see if the Copa can salvage a rather poor first outing…what are your thoughts on these aspects of the two boots?  How would you score round 1?