It's that time again. Time for the staff here at The Instep to recap the Year in Boots for you. Welcome to the 3rd annual "Boot-ies"! 2015 brought us Barcelona's dominance, Carli Lloyd and the USWNT lifting the World Cup trophy, and Leicester City's surprise run, but it also brought us loads of fantastic new boot colorways. The designers at Nike, adidas, Puma, Umbro, and more spent another year trying to one-up and out-do each other. Here are our very favorites. 
Honorable Mentions
Andrew McCole: Umbro Blackouts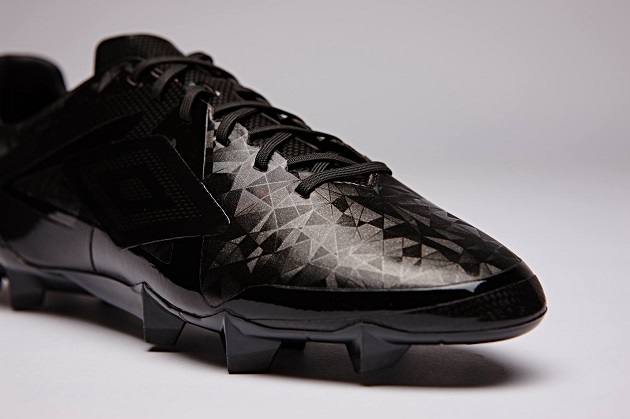 Seriously, if there is any company out there that absolutely knocks a blackout into the stratosphere, it is the Double Diamond.  On any of their boots, Umbro makes a blackout absolutely glow.
Nike Special Edition Heritage Boots
So, I'm totally cheating here, but this lets me include the amazing Nike Premier Pack, the Totti Tiempo, and the "Touch of Gold" R10 Tiempo.  Nike knew exactly what they were doing when appealing to nostalgia and some absolute legends of the game…total knockouts.
Hunter York: Puma evoSPEED 1.3 Dragon
One of the more interesting releases this year came in the form of the Dragon-inspired evoSPEED 1.3. The scaly upper and design really intrigued me and I just could not stop looking at pictures of it when it released. If Puma were to dive more into Dragon inspired boots or animal-inspired boots, they could easily be featured on future "Boot-ies" awards.
Nike Silver Storm Pack
Yes I know, I cheated a little bit here but the Silver Storm Pack was so good for every boot! With the gray upper, Nike added a splash of color to each silo with each cleat coming out looking incredible. I actually have a boot from each silo to complete the pack. Yeah, I like it that much.
It came and went in March without much fanfare, but I was all in on adidas' medieval-themed Black Pack. This was back before the Three Stripes obliterated their boot lineup, back when the F50, Predator, Nitrocharge, and 11Pro were still roaming the field. My theory for why these weren't universally praised? It's really tough to see the subtle detail from a computer screen. Once you got these in hand, their Middle Ages-inspired design touches shined. A wonderful twist on your classic blackout boots.
Nike Mercurial Superfly – Racer Blue and Bright Mango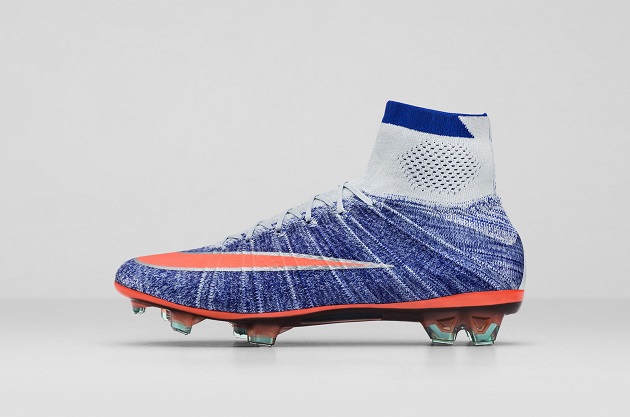 So this one doesn't go up for sale until we turn the calendar to 2016, but Nike's latest Mercurial Superfly women's colorway is a stunner. Fresh and full of vitality, the mix of blue and white is perfectly done and the mango accents only add to the picture. You will find World Cup heroes Megan Rapinoe, Carli Lloyd, and Sydney Leroux in this beauty.
Jordan English: Nike Women's World Cup Pack
A women's boot pack making my Boot-ies awards is something I have never done before, but Nike absolutely nailed the pack they released for the Women's World Cup. While the boot companies have almost tried to make it tradition to make their boots as bold as they can in an effort to stand out on the pitch (think the yellow and red Nike boots and the adidas Battle Pack for the 2014 World Cup), the awesome blue and yellow WWC pack was a great release by Nike and probably made some blokes wish they could fit into women's boots (well, at least I did….).
Nike Mercurial Superfly IV – Urban Lilac
In a year where Nike has pumped out some pretty decent Superfly IV colourways (including some awesome CR7 releases), the just-released Urban Lilac boot takes the cake as my favourite Mercurial release as well as being one of my favourite boots of the year. The boot, which almost looks kinda silver from the distance, looks fantastic out on the pitch and is a unique colour that Nike have not experimented with too much. It would be brilliant if Nike could play around with it again…
Third Place
McCole: adidas Predator Instinct – Gerrard Farewell
A perfect farewell to an Anfield legend and a fitting end to the Predator line. So many references to Stevie G's beloved hometown club while still fitting the bill of a classic Predator. Recently, a pair sold for over $40,000 (which, might slightly hurt my chances of ever snagging a pair), but the limited number certainly adds to the mystique. Oh, you beauty…
York: Tie: New Balance Visaro Pro (Whiteout) / Umbro Velocita Tri-Mess
Nothing beats a clean pair of whiteout boots. New Balance teased us all by having many of their players wear either a whiteout or blackout pair of their silo of choice. After some time, NB gave into the demands of the people and came out with whiteout and blackout pairs of the Visaro and Furon. The Visaro in an all-white upper apart from the N logo, is one of the cleanest boots this year. Similarly, Umbro created an incredible boot with the Velocita that offered another speed boot option for anyone who is not a fan of the current offerings from the big three. To top that, Umbro dropped a beautiful looking Velocita colorway in the Tri-Mess. The sleek black upper has a shattered glass affect to it that gives off the feel of a stealth boot, while also showing off under the bright lights. If this cleat wasn't so limited, you can bet I would have a pair right now.
Wendt: New Balance Visaro – Baltic and Serene Green
Relatively overlooked, this fall color update of the New Balance Visaro in Baltic and Serene Green caught my eye with its calm palette. In a world of often obnoxiously bright colorways, New Balance carved out an identity of their own in their first year making soccer cleats. Most of their color choices for the Visaro and Furon won me over, but none more than the gorgeous navy and seafoam green combo here. Extra points for the purple stud tips on the bottom.
English: Nike Premier Legends SE (Tiempo IV Elite Throwback)
There is a bit of pattern with my choice of boots this year, which I am sure you will work out once we get to the end of this article. But for now, a throwback to one of my favorite Tiempo colourways of all time in the shape of the Black/Orange Nike Premier Legends SE was one of the boots that caught my eye this year. While the original boot was the first Tiempo Legend IV to feature a carbon fiber soleplate and Flywire technology, this Premier was simply a black boot finished with an orange tongue, laces and studs. It looks just like the original; in it's own simple, elegant and beautiful way.
Second Place
McCole: Nike Tech Craft Pack II
To some, they're tacky. To others, they just don't make sense. To me, it's practically perfection. Drew will tell you that "Volt" is my biggest boot weakness, and the old-school coloring on the kangaroo leather had me leaping to snag every-single-one of these boots. The only negative is that, unbeknownst to some, Nike had already done this combo before…on an old Lunargato…still, only my wife stands between me and these boots being on the mantel…she'll crack soon.
York: Nike Mercurial Superfly – Academy Pack
If there is one thing I love in a colorway, it's a blackout. So naturally when Nike dropped the Academy Pack, I was drooling over the boots. The matte black finish on the Superfly is just perfect looking to me and it took a lot not to place this boot on top of my list. If I could only wear the blackout Superfly for the rest of my playing career, I would be one happy guy.
Wendt: Nike Mercurial Superfly CR7 – Silverware
I can't think of a more quintessential boot for Cristiano Ronaldo than the Silverware Superfly CR7. Glittery, glossy, and brilliant, it's an aesthetic that perfectly captures all that is CR7. The dark blue and black Dynamic Fit Collar completes an already spectacular look. Adidas attempted a sparkling silver with their Eskolaite Pack a few months later, and while that was a valiant effort, it doesn't touch what Nike created for their biggest and brightest star.
English: Nike Tiempo Legend "Touch Of Gold"
Yes, okay, it is another special release boot. But the boot that is being referenced by the Nike Tiempo Legend "Touch Of Gold" was not any old boot. Oh no, the original boot was worn by one of THE football magicians of the 2000s, the man starred in the first YouTube video to hit 1,000,000 views by striking the ball against the crossbar a few times and captivating millions of football fans. We are of course talking about Ronaldinho, and his iconic White/Gold Air Legend Tiempo R10. Nike re-launched the boot into 2015 with the decked out Tiempo V complete with the iconic fold-over tongue of the R10 and limited to just 3,000 pairs. A truly cracking release from Nike.
First Place
McCole: Puma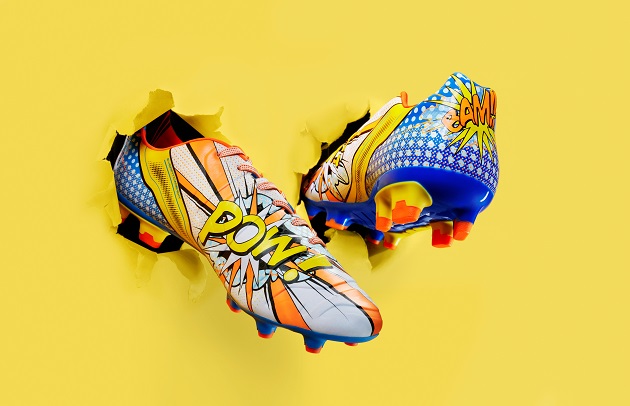 Puma…that's all I can really say. Between the "Electric Blue" releases from Puma that are the perfect shade of blue, the Puma "Dragon" boots that are an intricate homage to the Far East, and the (hands down, best "nerd" boot ever) Puma POP ("POW") release, the big cat hit multiple situations of perfection across the entirety of 2015. Yeah, I'm cheating (again) to include multiple releases, but I didn't want my whole list to just be Puma…still, they definitely deserve it. Big props to the Big Cat…here's to a fantastic 2016!
York: Nike Mercurial Superfly – Rare Gold
In my mind, this is the undisputed number 1 colorway this year. It's beautiful. From the black back and collar to the gold front, the Rare Gold Superfly that was designed specifically for CR7 himself, is a boot I will want until, well, forever. Only 333 pairs of these bad boys were made worldwide, making it even more special in this man's mind. The glimmer that is added to the Flyknit upper adds that little bit of extra flair that I enjoy from a CR7 release.
Wendt: Nike Magista Obra – Silver Storm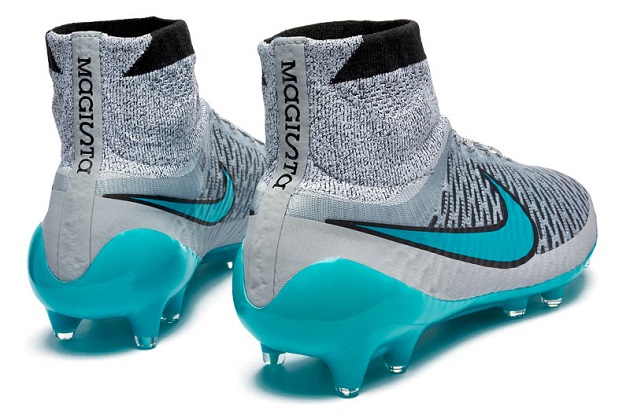 Well, I'm a sucker for a heathered grey, so I was always going to love the Silver Storm Pack from Nike. However, the crown jewel of the pack (and, for me, the entire year) was, hands down, the Magista Obra. I don't always love how Nike dresses up the Obra, but the Wolf Grey and black mesh gorgeously here. Throw in those pops of turquoise and you have a boot that we will look back on with mouths agape.
English: Under Armour Speedform Leather (Blackout)
It may be the most simple boot of the ones I have selected (and continues my trend of leather boots), but in a year where we have seen a massive variety of colourways hit the market, it is the humble blackout that has caught the eye of myself and, reading the comments on various sites from people around the world, the eyes of many. It has been a massive year for Under Armour, establishing themselves as a solid company that may sit below the so-called 'big three', but is doing more than enough to fend for themselves in an ultra competitive market. If Under Armour push out more releases like the best colourway to hit the market this year, then they will do very well in 2016.
More Boot-ies:

2014 Best Colorways of the Year
2013 Best Colorways of the Year