Late in 2013 we were treated to a worthy successor of the beloved Tiempo Legend IV, when the V made its debut. Two years down the line, we have another newcomer to welcome. Enter the Legend VI, a significant departure in design and aesthetic that still holds on to that Tiempo spirit.
Nike said they wanted to "work with legendary materials in a new way" on the sixth-generation Legend. Consider that a success, then. The new boot is clean, fresh, and looks like it will provide higher performance than ever before.
Positioned as the chance-creating, assist-dishing, comfort-providing leather option among their four main silos, Nike is pushing this Tiempo as the shoe for those that start the attack. Of course, you don't have to play a deep-lying, Pirloesque midfielder to wear the Tiempo, but it helps to note its place inside Nike's narrative.
READ: Our Top 5 Tiempo Legend V colorways
Enough background. Let's get into the nitty-gritty. What's so different about the Legend VI?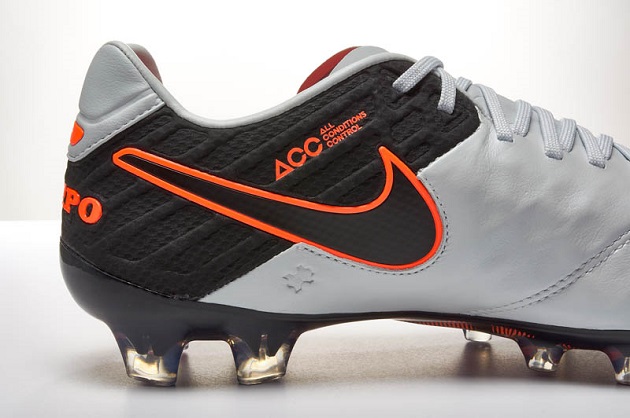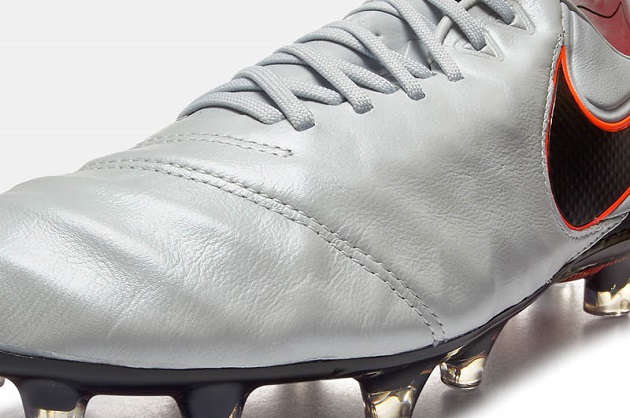 The most obvious distinction is the upper design, which is sure to cause some concern among Tiempo fans. Don't worry, K-leather remains on the Legend, but it's the stitching that is quite noticeably different. Surprisingly, they have ditched the quilted leather toe box that has been a part of the Legend since its birth. The Legend VI has a cushioned cage inside that allows for minimal stitching on the outside. This gives it a more slender look (and it's true, the leather on the VI feels like it's much thinner than the V), and means that since there's no quilting, less moisture comes through the upper. This new design proves that while Tiempo is a heritage brand, Nike is very much intent on bringing it along with the rest of boot world, innovation-wise.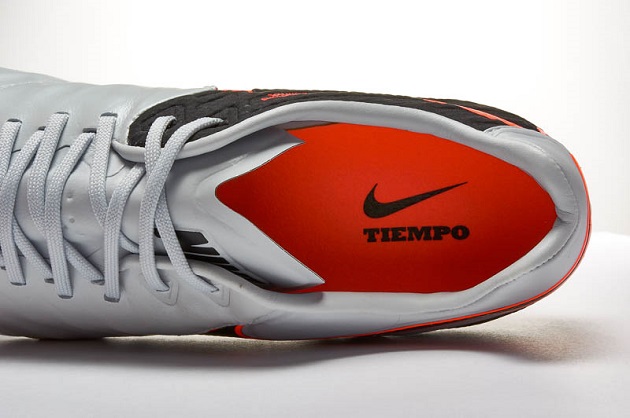 While some would like to see the Legend return to the foldover tongue, Nike have ignored those cries by going the other way, with a modernized tongue that is integrated into the laces. Sorry, Totti.
As you can see, the new labeling makes the VI seem fresher. On the soleplate that is otherwise identical to the V, the letters "TIEMPO" are spread across the left cleat, while an enlarged Swoosh is painted on the right one.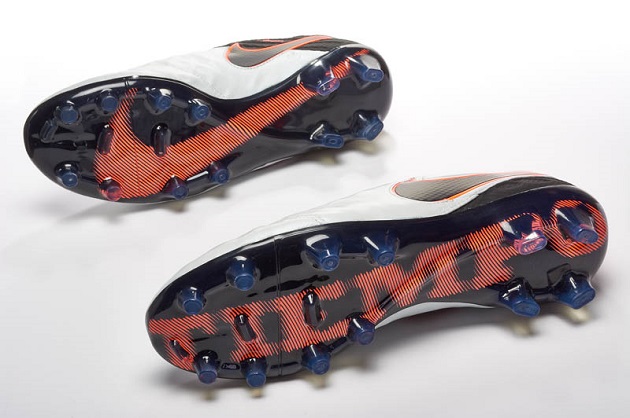 The "Tiempo" wording on the heel has been shifted to read horizontally, as opposed to vertically on the V. And, of course, you can still find All Conditions Control labeling to ensure you the Legend VI will perform admirably during inclement weather.
Nike is promoting the new Legend with their world-class defenders, like Jerome Boateng, Gerard Pique, Sergio Ramos, and more.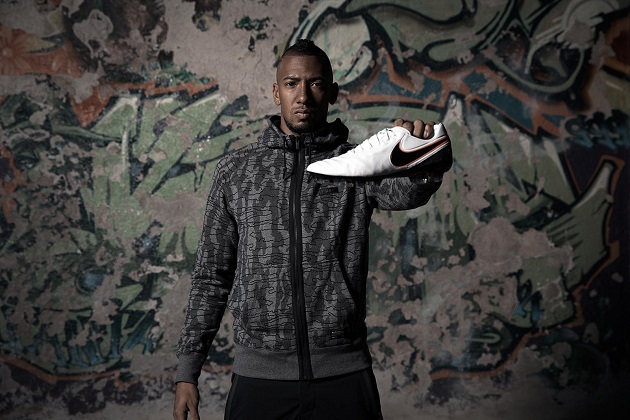 Some have pointed out that this has the looks of a Tiempo-CTR360 mashup, and I can't say I disagree. Although considering how missed the CTR360 is, that's not such a bad move.
Find the Tiempo Legend VI on SoccerPro.com December 1st.