As we mentioned in our recent iterations of The Instep's "Boot-ies," Umbro has the perfect knack for taking one of their boots and creating a phenomenal blackout package. If the Double Diamond has a boot on their roster, expect the iconic brand to eventually craft that release in a breathtaking all-black set-up. The newest version to snag the glorious Umbro blackout is the Speciali Eternal. A special boot in its own right, but with an extra layer of "OH MY GAWD" added with the new colorway update.
With Hunter being full of praise for the heritage offering from Umbro, it should surprise very few to see the classic brand continuing their assault on the boot world by layering their leather masterpiece in the slickest look possible. As with most of the recent blackouts from Umbro, the blackout Speciali has been released in limited numbers…which means that most of us will have to hope that Santa is fairly quick with his internet access. If you find/found this boot underneath your tree on Christmas morning, consider all of us here at The Instep supremely jealous.
Read our Umbro Speciali Eternal Review
The Speciali is built with extremely soft kangaroo leather so that your comfort is matched by the touch available from the Speciali. The classic A-frame gives the Speciali its vintage look while allowing you to pull the laces tight and achieve the perfect fit. The boot also features a classically styled tongue, which is the biggest aesthetic departure from the previous version of the boot. The Speciali wraps it all up with a no-nonsense conical stud pattern, capable of great traction on any firm ground surface.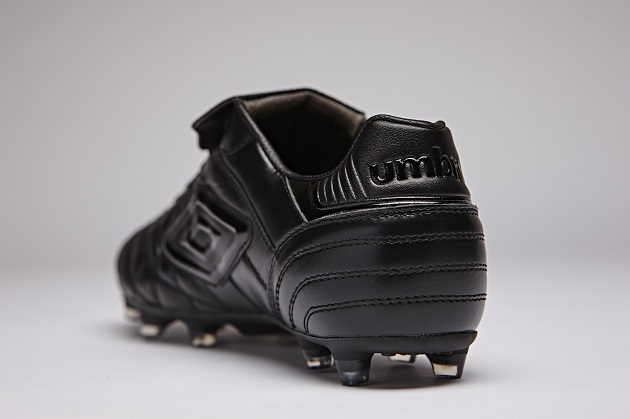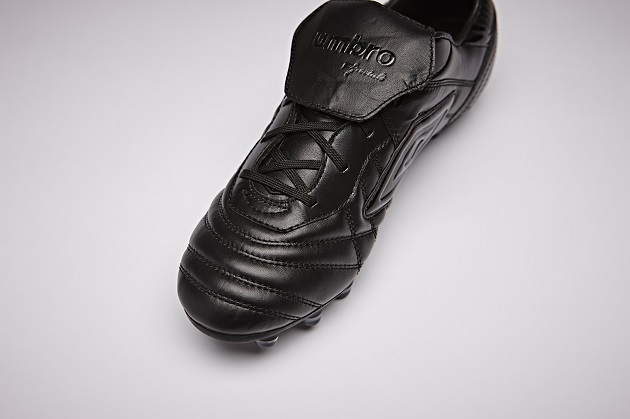 We are anxious to see if anybody can even come close to Umbro's ability to turn a good boot into a jaw-dropping blackout. If you have the ability, you should really have stopped reading this paragraphs ago and already snagged the boots already. Seriously…don't miss out on these things…they're gorgeous.