While the world may tend to stop on its axis whenever any of the perceived "big three" drops a new silo, the world will certainly be taking notice with the newest entry into the boot world. However, this new boot is not from Puma, Nike, or adidas…with one of the old guard of world equipment continuing to reassert their name into the equipment fray. After a big step with the UX-1 last year (as noted by its appearance in the "Boot-ies"), Umbro has now launched the Velocita…and it looks like a winner.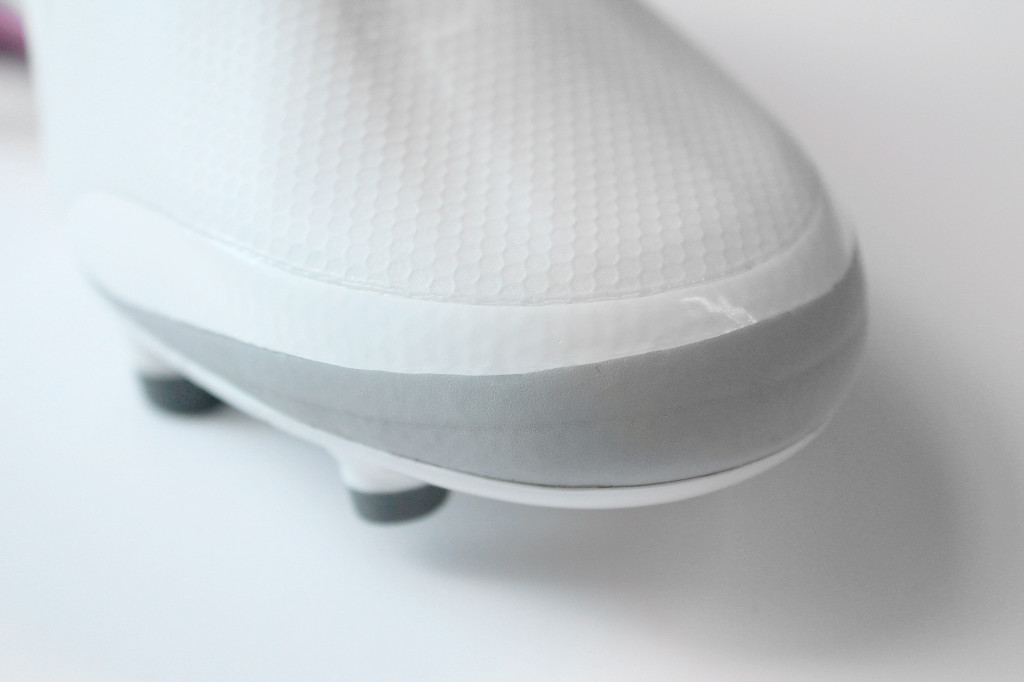 Weighing in at 165 grams and having been tossed through an extensive development program by Umbro, the Velocita is poised to bring the diamond back to the forefront of world football. With a pair en route to us as we type this, we are super excited to see what these are actually like in person. However, we are already sure that Umbro has made the Velocita a serious labor of love that will definitely turn some heads. It also never hurts to create a lightweight boot with a barefoot-feel-inducing thin synthetic upper…am I right?
Not to mention that Umbro has started putting some serious firepower back into their marketing game…
For us, this boot has a ton of aspects from boots that we have already seen and loved out on the market, so we are anxious to see how the Velocita differs. From first glance, it looks like the upper from the Nike Vapor IX, the stud configuration of the adidas F50, and the half-conical/half-non-conical stud pattern of the Puma evoPOWER. However, with Umbro really making every move to step away from their competitors, it would be unthinkable for this boot to share anything other than cosmetic similarities to these boots…but we will certainly keep you informed on how everything turns out.
As the Velocita enters the fray, we must (sadly) bid adieu to the Umbro GeoFLARE as the current silo line-up for the iconic brand now sits at the UX-1, Speciali, and Velocita as the main boots. While Umbro has silently axed the GT Pro II and Geometra some time prior, it is slightly saddening for us to see the GeoFLARE go as we were recently sent a pair to test (an SG pair…which made it quite interesting). Still, we really hope the Velocita fills the gap with some serious flair!
What are your thoughts on the Velocita? Is this a continued move forward for Umbro or a step back? Do you see any similarities to other boots on the market?