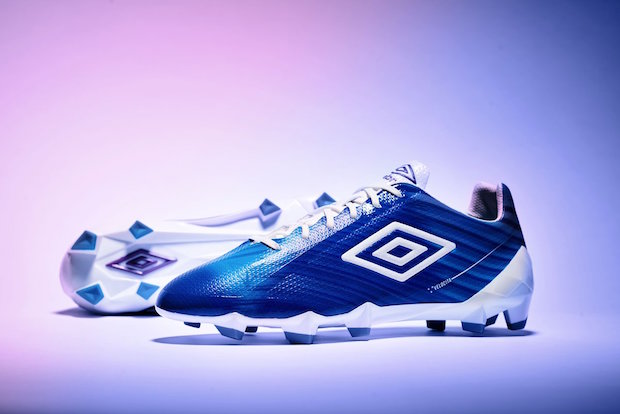 In world footy, nearly every color can be divisive. If you put too much red on something, any enemy of Liverpool, Arsenal, or Manchester United might steer clear. Stripes? Don't count on fans that are against Barcelona, Juventus, or Newcastle to come running. However, sometimes, a company can lay on a color in such a perfect fashion, that there is no divide; everyone is a fan.
Umbro has taken a cue from the Spanish master and gone heavy on the blue with their latest pack. It isn't quite as abstract as Picasso, but these will certainly go down as classics.
Umbro's second speed boot iteration in the Velocita II has expelled all doubt that was left from the GT Pro series. The GT Pro was a boot that was neither light nor comfortable, and the Velocita has won over many that have given the double diamond a chance. This boot is covered in a deep blue, with white accents to bring the look together. As soothing as the deep sea, but a menacing boot for defenders…the Velocita II would match any kit with this get-up.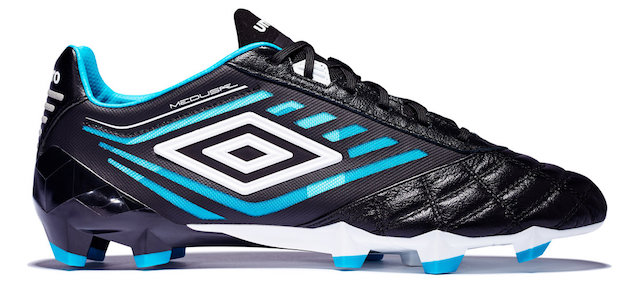 The Umbro Medusae has been given a fantastic look heading into the fall months. Already a winner with its lightweight nature and kangaroo leather forefoot, it wouldn't have taken much to get us on board. Still, a black upper with light blue and white accents has us ready to dive off the deep end. The black upper almost is made to look like a deep blue with how the accent colors set off the boot, and we think this would have been our pick of the bunch…except for…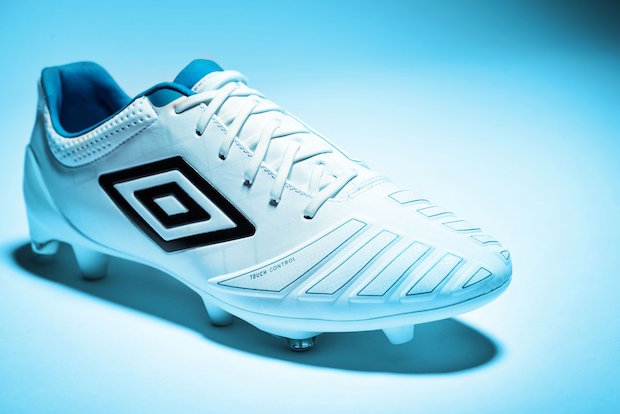 The newest toy from Umbro, the Accuro X, has been crafted in a stunning white upper, with light blue and deep black accents. A whiteout is always a winner, but giving some slight color around the edges of the boot's tech makes it almost glow. We've only just recently started testing the Accuro, but its claims of deadly comfort seem to be accurate. We were fans of the UX series, but Umbro has definitely taken a positive step forward with their newest boot. If you've been on the fence, it's time to dive in.
It's time to start wondering when the Double Diamond will be back…they're definitely here. The only issue for them now is trying to bring fans back into the fold and convincing the easily-swayed masses that there's a home for them inside one of Umbro's boots. We've definitely been convinced…and we're sure Picasso would be on board with us.