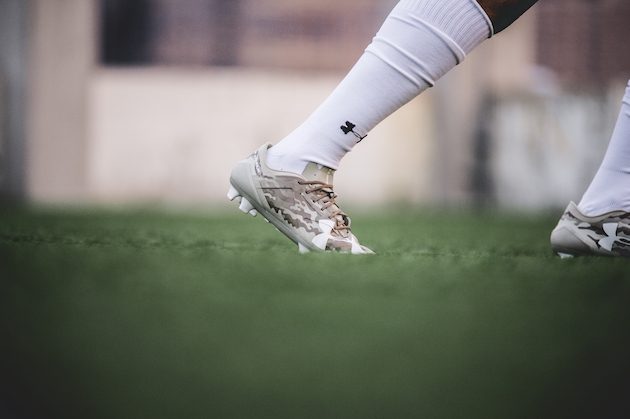 Did somebody send out a memo heading into 2016 that we all wanted to see our favorite boots with a camo upper? With nearly brand wading into the set-up that the American south uses as everyday wear, it comes as no surprise that Under Armour has decided to give us their ClutchFit 2.0 and Spotlight with a desert camo theme.
While nobody wants to totally fade into the background when they step onto the pitch, the camo Under Armour offerings might end up helping you stand out! Instead of a darker camo, these boots have been crafted with a camouflage that would be more at home on sandy terrain than in the backwoods. That means that, when you are out on the pitch, there shouldn't be any trouble showcasing your skills and have all your fans see exactly what you are wearing.
A quick perusal through past reviews on The Instep will show high marks for the newest version of the ClutchFit and for the Spotlight. The ClutchFit is a well built machine, with comfort being the name of the game. Under Armour has really set the bar with stretchable synthetics that allow the boot to form to your foot, and the ClutchFit series has really shown that strength. A well padded boot with a ridiculous insole lets you focus on the task at hand instead of what's on your feet.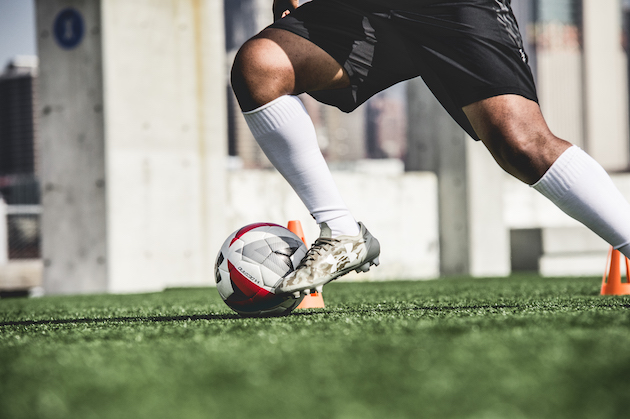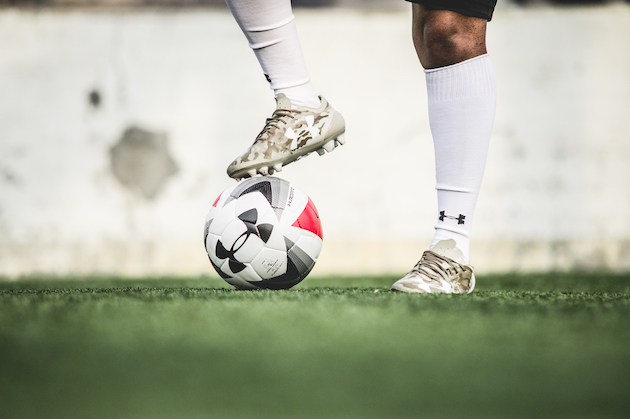 The Spotlight, Under Armour's newest footy toy, is a direct descendant of their SpeedForm silo. Under Armour hasn't taken a barefoot or lightweight approach to achieve speed, but given you a boot with a streamlined fit and feel, and utilizing an uber responsive soleplate to let you get to any spot on the pitch as quickly as your feet will carry you. Another impressive synthetic allows for a quick and comfortable break-in, while allowing you to have a smooth, close touch on the ball.
Under Armour might have given us their boots in camouflage, but there's no way the American giants have any plans on fading into the night. With consistently impressive releases and a future that feels extremely bright (much brighter than when we were holding some of their original footy outings), it won't matter what UA stick on their boots…they're still going to shine.