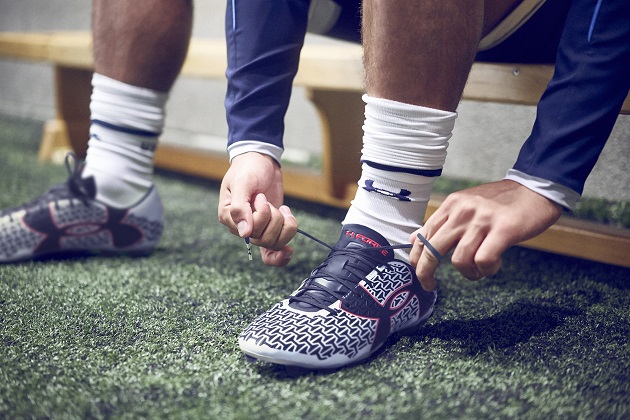 Under Armour has made sure that they exit 2015 without being seen as a deep outsider to the equipment market.  A very well received SpeedForm, some high profile players, and the constant presence of the original ClutchFit.  However, not content to let 2015 end on a bit of a downswing, UA has decided to start December off with some serious bang: welcoming the new ClutchFit 2.0 and a very loud candy red SpeedForm to their impressive stable.
While the SpeedForm has looked great matching Memphis Depay's boots with his Man U kit, the main focus has to be on the updated ClutchFit.  A boot that we were really impressed by when we reviewed the original, the update seems to take all of the positive steps they took with the original and take them a step further, which is a great sign for a company hoping to continue their ascent. 
People loved the two-way stretch of the upper –  UA decided to improve upon that and give the hourglass shapes that aided the original Clutch an upgrade to create an improved fit and feel.  The shapes cover the areas of the boot that has the most stretch, while they also provide some slight grip on the ball.
People loved the grip they got on the ball from the odd pattern on the original – UA has added in some slight fin elements in key contact areas to provide better control and striking elements.
People loved the comfort and 4D insole on the original – UA has updated the insole and given more padding in key areas where the original was lacking.  A thin tongue on the original that didn't quite mesh with the entire get-up has been replaced with a padded tongue and, what UA is calling, a "new notch element" in the tongue.
Not only has UA made all these changes, but the American giants also shed some weight off the newest ClutchFit (0.4 oz, to be exact).  The soleplate, which we loved, remains totally unchanged, so all of the updates occur above the studs.  Still, the soleplate from the original was simple and effective, which will allow the newest version to shine.
Not content to just drop the newest ClutchFit, we also get to see a great new colorway for the SpeedForm CRM.  This is definitely our favorite colorway to date, and there will be no missing these boots on the pitch.  Everyone that has tried the SpeedForm has been immediately impressed, so this color update should be no different.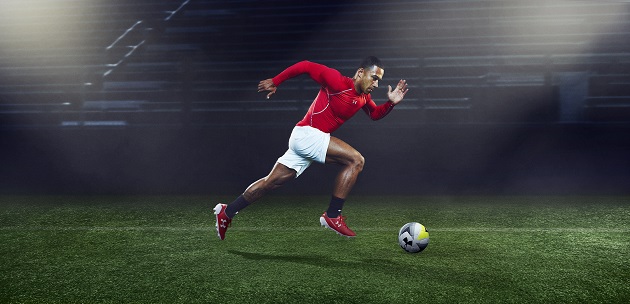 Check out both of these boots as they launch today and see what you've been missing.  Under Armour is here to rub shoulders with the big boys, and their current boot options definitely match their intentions.