Under Armour continue to increase their presence in the world of football by signing up another young star to wear the UA logo on his boots. Borussia Mönchengladbach star Granit Xhaka has signed on to be a part of the team. Memphis Depay and Jermaine Jones are already members of the team. Depay, of course, wears the Speedform CRM and Jones wears the ClutchFit Force 2.0. So what will Xhaka wear? The midfielder will start wearing the ClutchFit Force 2.0 on Valentines Day this Sunday, February 14th.
Xhaka is only 23 years old and has what NFL draft guru Mel Kiper Jr. would call "a lot of upside". The midfielder told UA after signing the deal, "I feel my young, dynamic spirit is a perfect fit with Under Armour and I am very excited to use their innovative products to add even more control to my game". He went on to say "I look forward to taking my game to the next level, as I still have so much more that I want to achieve". It is clear that Xhaka has a bright future ahead of him and sees an opportunity to grow with the American brand for the foreseeable future.
Under Armour snagged one of the best young talents in the world as the VP of Global Brand and Sports Marketing had some strong, positive words to say about the player. "Granit is a hugely exciting young footballer who has an incredible future ahead of him. We felt his relentless and determined style on the pitch matched our brand values. We plan to provide him with best-in-class gear to reach his goals." The start of a good business relationship is when both parties feel the deal suits them well. Both UA and Xhaka seem excited for the deal and their future together.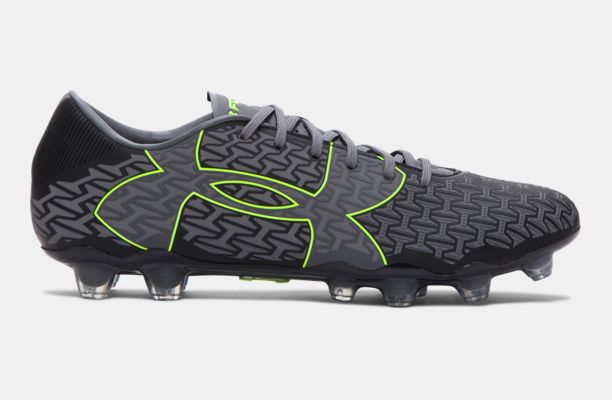 The boot he will wear is arguably the most underrated on the market today. The Clutchfit 2.0 has a Trivela synthetic microfiber upper that has a two-way stretch that will allow most players be able to fit into the boot. The 3D rubber support cage is found all over to give a truly custom fit and even has a Magista Opus-like touch on the ball with a layered upper. The soleplate and insole combine to make a truly comfortable fit and feel while playing.
We here at The Instep were luckily enough to receive a pair. Read our full Clutchfit 2.0 review right here.