Warrior would have entered the year without even dreaming about some of the "free press" that they would be able to snag via some of their signings. Liverpool did better than anyone would have ever expected, giving the Warrior kits constant air time to the biggest audiences. Sevilla are now Europa League champions, giving Warrior a huge notch in their belt. Vincent Kompany is, once again, the captain of the Premier League Champions and will be a huge name in Brazil this summer, all while wearing the new Warrior Skreamer. So, as any wise/smart brand should do, it is time to capitalize on that success as the summer will see a new Skreamer, new SuperHeat colorways, and a brand new Gambler.
The original Gambler always felt like the full embodiment of Warrior. A boot that looked unlike any other product on the market and a take on the "control" elements that are so popular that felt new and fresh. Now, Warrior have given the Gambler a fresh update and a new look as we head towards the biggest stage in soccer. On top of a new update, they have continued to release their top tier boot in both a leather and synthetic option…with both looking fantastic.
The control elements are abundant and, in true Warrior fashion, look unlike anything else on the market. Also, in true Warrior fashion, each small piece of tech on this boot has been given an interesting name. The black "Stacks" on the forefoot of the new Gambler are meant to absorb ball impact and provide great control. The Gambler also brings back the "chequerboard tech mesh" for the newest Gambler, and helps it look impressive.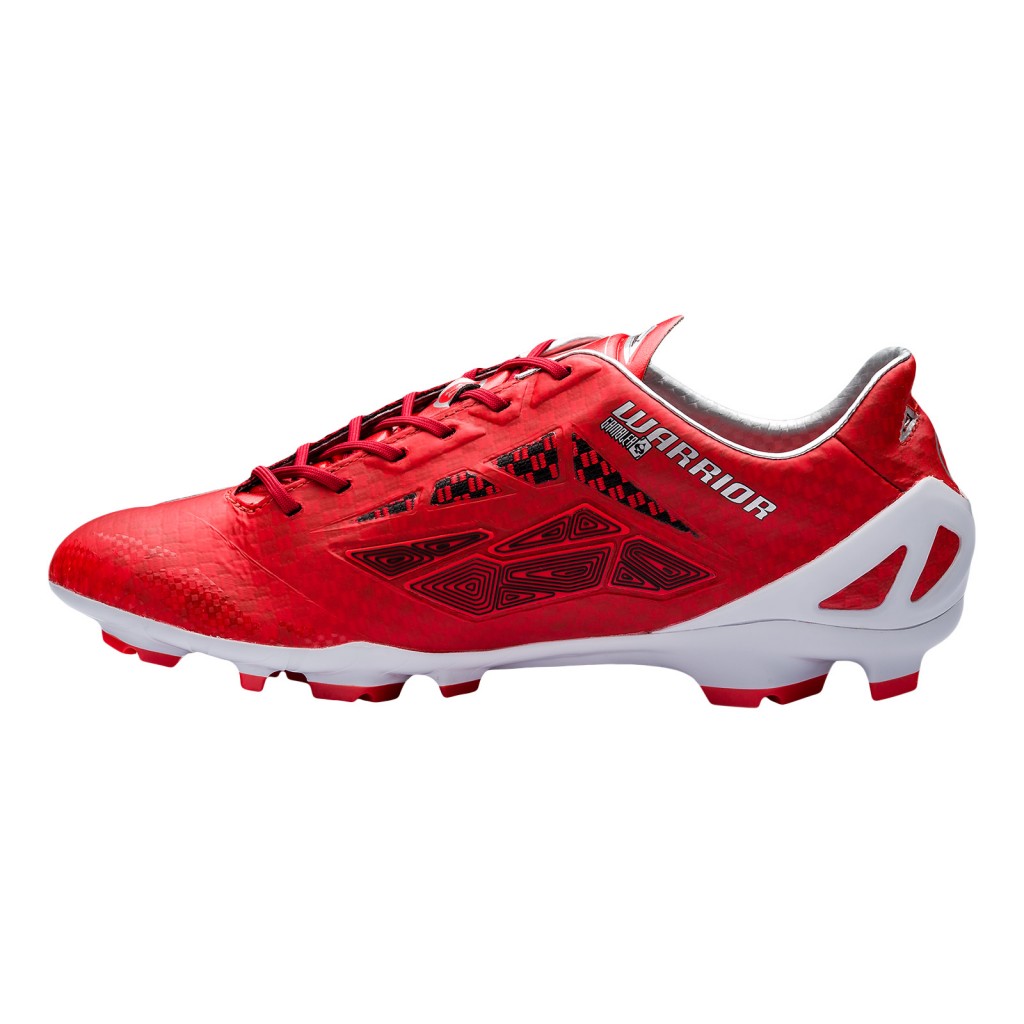 The instep has been given some updates with the new look "Ace plate" meant to help aid control when addressing the ball with your instep. A light update to the soleplate, named the "FG War Plate 17," is an area where Warrior has always done well (traction) despite the set-up looking oddly unique. Loaded down with small and large updates alike, we really cannot wait to bring in the new Gambler for testing to see if all of these additions to the boot can truly aid ball control.
An off-center lacing system and an external heel counter come together to make for a great looking boot. Although the blackout look of the leather boot is gorgeous, the synthetic version also looks impressive. Will the Gambler get some serious time in the World Cup this summer? Will you be taking a gamble on Warrior's latest release?
Go check out all of Warrior's social media accounts to stay on top of everything that Warrior is doing!
Twitter: @WARRIOR_FTBL
Instagram: @WarriorFootballOfficial
Facebook: WarriorFtblOfficial