Since their inception some 2+ decades ago, Nike® Mercurial soccer cleats have been worn by some of the game's biggest superstars. Now available in two main designs, the Superfly, which features a dynamic-fit collar, and the Vapor, which has a traditional, low-cut collar, these elite soccer boots are still a favorite with the current class of dominant players. At The InStep, we've compiled a list, in no particular order, of the best current players wearing Nike Mercurial cleats. Did your favorite player make the cut?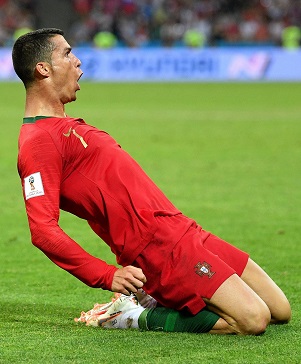 Cristiano Ronaldo
Cristiano Ronaldo is perhaps the most famous player in the game. Though he's in the twilight of his career, he's still often one of the most talented players on the pitch, whether he's suiting up for Juventus or the Portuguese national team. Ronaldo's name is so synonymous with the Mercurial silo that Nike even manufactures CR7 special edition Superflys.
Kylian Mbappe
Arguably the best rising star in the game, Kylian Mbappe was recently spotted wearing some of the newest, blackout Mercurial Superfly cleats. The 21-year-old star of the French national team and his hometown PSG club is known for his finishing, handling, and speed. Clearly, Mbappe is getting the most out of these next-gen cleats.
Neymar
You can't really mention Paris-Saint Germain and Nike Mercurial cleats without bringing up Brazilian forward Neymar. Another player revered for his speed, agility, and ball-handling abilities, Neymar has long been a fan of Nike Mercurial soccer cleats. For the 2019-2020 season, he's competed in Nike Mercurial Vapor 13 Elite boots. When paired with Mbappe, PSG has a seemingly unbeatable Mercurial superstar duo.
Philippe Coutinho
Another famous Brazilian, Bayern Munich midfielder Philippe Coutinho also wears Nike Mercurial Vapor 13 soccer boots. He's known for a variety of skills, including firing long-range, curving shots. Clearly, he approves of the NIKESKIN overlay and All Conditions Control finishing that provides a responsive touch in all weather conditions.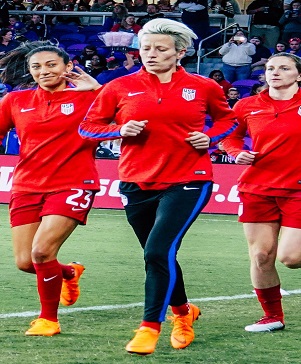 Megan Rapinoe
Guys aren't the only players winning titles and setting records in Mercurial cleats. USWNT captain and current World Cup champion, Megan Rapinoe competes in a specially designed pair of pink/gold Nike Mercurial Vapor Elite soccer boots. Rapinoe's teammate on the national squad, Tobin Heath, as well as Australian superstar Sam Kerr are also famous for wearing the Mercurial silo.
Upgrade Your Game with Nike Mercurial Cleats
Hey, if the Mercurial silo is good enough for these modern legends, it's surely good enough for you! Engineered to be lightweight and comfortable, with a snug, lockdown fit, these high-tech cleats provide excellent traction, explosive acceleration, and allow for natural and responsive ball control. If you're thinking about switching to Nike Mercurial Superfly cleats or Nike Mercurial Vapor cleats, order a pair from SoccerPro.com today. If they aren't everything you're looking for in a boot, exchange them for another design.