The Premier League turning the big 3-0 next season. Instead of rolling out the usual birthday cake, Nike created a match ball with 30 years of Premier League inspiration behind the design.
The new Nike Flight ball for the upcoming Premier League season has been revealed. The new ball features the same tech as the current Flight ball and instead shifted the focus to the graphic. It makes sense that Nike is continuing to use their current Flight ball technology as it has been a game-changer for match soccer balls. Here's a little tech recap for you:
Aerosculpt Technology: Grooves all over the ball channel air around to resist movement in the air for 30% truer accuracy than that of the previous model, the Merlin.
ACC (All Conditions Control): The Flight uses 3-D printed ink lines on the ridges of the grooved construction to give you more control over the ball regardless of the conditions… Except maybe a sand storm or something…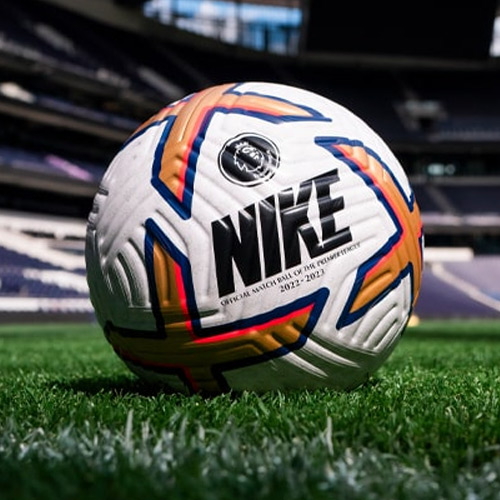 30 Years of Inspiration
In order to create the look of the new ball for the Prem, Nike implemented graphics from 30 years of Premier League ball history. The ball features graphics from past Nike Premier League balls as well as the Mitre balls from the early 90's. The classic Nike logo makes a bold appearance on the ball to kick off the retro look. A close look will reveal a repeating crown graphic reminiscent of some of the older Nike balls with the number 30 inside of them. The gold X's with a navy outline and red stroke on the interior actually refer back to when Mitre was producing the balls! Nike is just about the standard when it comes to match balls. With the new look ball for next season it is quite clear why they are.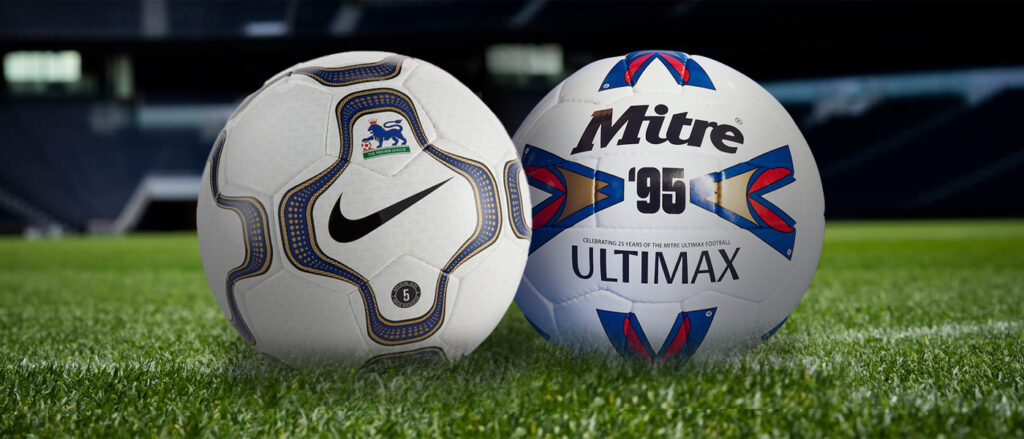 What do you think of the Premier League match ball for next year? Did Nike make an instant classic? Let us know in the comments below!