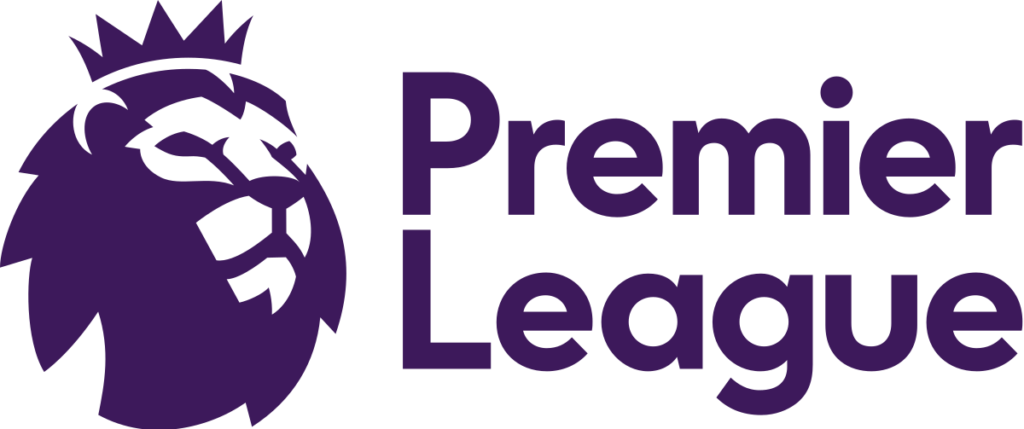 Last season, we predicted the EPL season in our Prediction Masters series. We were successful in some ways and flopped in some others but largely it was a total show of force from your lovely Center Circle writers. We feel like we got most of it right. This season, just for some measure of safety (with the transfer window shutting before the season thankfully), we're putting this series out after the first week of action. We hope you enjoy it!
1. Who will win the Golden Boot (Top scorer)?
Mason Morawitz – Raheem Sterling: After last years 3-way tie at 22 goals, I anticipate at least two more to join this years close Golden Boot race in Harry Kane and Raheem Sterling. Sterling who's formerly been known for his blistering pace and dribbling, has finally found a calmness in front of net that could see him become one of Europe's top Scorers this season.
Andrew McCole – Raheem Sterling: If the last bits of summer action is any indication, the boy has his shooting boots on going into the upcoming season. With a rumored deal with Jordan brand on the horizon and Manchester City primed for another trip towards a title, it seems completely plausible that a healthy and in-form Sterling can bring home the award. It's also a great year for a City player to snag the honor as Liverpool don't feel likely to recreate two Golden Boot finalists (or try and have a player win three in a row), Chelsea have us wondering where goals will come from, Arsenal are looking to score goals by committee, Tottenham are the farthest thing from "predictable" the Premier League possesses, and Manchester United just still feel a bit off having a player reach the top of the goal charts.
Tise Okuo – Pierre Emerick Aubameyang: The temptation to go with Sadio Mane or Mo Salah is great but the Panther promised and delivered much last season but he will likely be more prolific for Arsenal this year, even with Alex Lacazette in the squad, PEA is this Arsenal's version of Thierry Henry.
2. Who will be the MVP?
Andrew – Paul Pogba: Several players have looked great from the jump; Firmino, Aubameyang, Kane, and a host of others look to be hoping this is one of their best years yet. However, the title of most valuable player in the league has to go to a team totally dependent on that player's performance and I'm actually going to turn to one Paul Pogba. Now, I'm not saying Man U is ready to return to the pinnacle of the league, but I've always thought that Pogba has underperformed ever since his arrival back in England. However, knowing that a transfer to a different club might be a high-performing season away, and with it seeming like he isn't letting the United pressure get to his play style as much, Pogba might just give us a full season of him showcasing his talent instead of just tiny blips and moments. As someone that detests most things Man U, you know I've got to believe it if I'm saying it.
Tise – Sadio Mane: The Senegal star has been superb since he moved to England. Every season, he's got better and if the way he ended last season was anything to go by, he promises to be totally unplayable this year. In Liverpool's attack, Salah and Firmino have both had times when they've been loudly hailed by the media, this season it'll be Mane's turn. Without him, Liverpool are just not the same dynamic attack. The other obvious place to look for an MVP is at City however they have way too many killers and spread the love way too much. It's too difficult for one player to excel far and away above others in that team.
Mason – Harry Kane: In what will be one of Tottenham's most anticipated seasons in recent history after reaching the Champions League final, the big man up top will be at the fulcrum of everything through the attack. A full season of being healthy will do him wonders, with a bloodhound's nose for goals all he needs is consistent playing time. If Raheem Sterling were to grab the Golden boot it would put his name into the basket as well, but with a projection of Spurs sneaking into second place this season, I see big things coming from Harry.
3. Who will be the breakout star?
Tise – Ruben Neves: Among soccer nerds, this guy isn't that much of a breakout player but he's not a mainstream player by any means yet. That should change by the end of the season. Neves is a midfield juggernaut. He ought to take the next step forward in advancement and attain superstar status this year. Years ago, N'golo Kante led Leicester to the title and attained superstar status. This year, it'd be asking a lot for Neves to do that with Wolves as the league is simply far too strong, and the big boys are unlikely to have down years, but Wolves just may break into the top 6 or even top 4, and if that happens, Ruben Neves will be the catalyst.
Mason – Pepe: By becoming Arsenal's record signing of around 90 million dollars, a lot is expected of the new attacking winger for the Gunners. I think that in a system that will allow the front three of Lacazette, Aubameyang and Pepe move freely, Pepe will thrive on the space created by his counterparts. Add in the eventual service coming from the opposite side from Kieran Tierney, he could be getting tap ins left and right. A couple of big games early on in the season against Liverpool and Tottenham will surely set the tone for his path at the new club.
Andrew – Miguel Almiron: While it might be a bit of bias since he was so much fun to watch with Atlanta United, Newcastle's Miguel Almiron showed flashes towards the end of last season that he could become a huge part of what is happening for Newcastle. Considering his workrate and the simple truth that he might already be becoming a fan favorite means that the attacking midfielder is poised to make bigger clubs circle by the season's end. An ability to create in a multitude of ways coupled with the likelihood of chipping in with a half-dozen goals or more means that Almiron could be seen as one of Rafa Benitez's best transfer moves since that Fernando Torres guy.
4. Who will be the most outstanding young player?
Andrew – Marcus Rashford: While it pains me to give Man U multiple awards today, Rashford looks ready to really take on the mantle as the king of Old Trafford. The English international's performance in the first game showed a level of poise and comfort that suggests that there won't be much that Rashford will be allowing to bother him. With the departure of Lukaku and no immediate replacement brought to the club, Rashford get the perfect opportunity to prove that he is United's present AND future.
Tise – Kieran Tierney: We'll have to wait a bit to see this one come to fruition because the Scot is hurt and may not wear Arsenal's colors for a little while but once he does, he's going to be electric. Tierney is a proper wonderkid. He does everything a modern wingback needs to do, and he does it all with a great attitude and desire to improve. Andy Robertson of Liverpool is widely acknowledged as one of the finest players in the world today at the position but legend has it that Robertson moved on from Celtic's youth side because there was no way he was going to get ahead of Tierney, the new Arsenal man was that good. This is his chance to show everyone that, I fully expect Tierney to take it with both hands.
Mason – Christian Pulisic: What an exhilarating ride its been to watch this young American star. The soccer world is currently at his feet, with a starting spot at a Premier League club on his plate, the wonderkid has to be hungry. After a mediocre debut in the 4-0 rout to Man United, it will surely get him fired up. In his first positive touch with the ball this past Sunday, he had a sharp give and go and blew by one defender – only to get road blocked by the plumper than normal Paul Pogba. I expected an awakened Pulisic to get back to work in training this week and continue to inspire this young soccer nation this coming weekend – hopefully notching his first Premier League start.
5. Who is your dark horse to win the title?
Mason – Tottenham: Of all the teams but Man City, the Spurs look this season to be the deepest in all areas of the field. Adding the likes of Tanguy Ndombele and Gio Lo Celso in the middle of the field will prove to be great additions to lock down the center of the park, a place where they've struggled in the past. The only major loss in defense was Kieran Trippier, who was losing his pace and the young Walker-Peters looks more than ready to take over at wing back. An MVP type season from Kane will have the Spurs tooth and nail with City much like Liverpool was last year. They have one of the most dynamic players in the league in Heung Min-Son who will be eager to continue where he left last year. If Eriksen sees out the rest of the year with the club, and Alli can get over his hamstring issue for good, this could be a very fun team to watch. They have to make the most of their games against non top 6 opponents, a comeback against Villa in the first week has them showing early signs of grit to get the full 3 points when they must.
Tise – Tottenham: As much as I'd love to say it'll be Arsenal, the Gunners still have too many defensive holes to win the title. They may surprisingly push for top 2 but winning the crown calls for some steel and outside of the obvious two contenders, City and Liverpool, Tottenham are the side who've shown the most steel in the EPL. They strengthened excellently in the off season, and if they can keep Harry Kane healthy, they really ought to be a proper contender past February. If City and Liverpool slip up unexpectedly, Spurs are that team who really could take advantage.
Andrew – MUFC/AFC: The desire to put Wolverhampton is nearly overwhelming. However, without taking a Leicester sized risk, I think that the dark horse is actually Manchester United or Arsenal. Nobody really knows what Chelsea is at this point, but seeing the Red Devils or Gunners lift the trophy at the end of the season would really shock everyone. It's not too big a secret that everyone expects City to trounce the competition on their way to May, but the teams everyone expects to have the best shot would have to be Liverpool or Tottenham. If United or Arsenal finds themselves near the top as April turns to May, anyone not an active fan of those two clubs would have to admit that they were surprised. Add in that it would represent an extreme shake-up in how everybody viewed the Premier League this year, and it would be very intriguing.
6. Who will finish in the Top 4?
Andrew – MC, LIV, TOT, MU: You would be hard pressed to not think that last year's top three won't be back on top of the pile once again. With that, it's really just a matter of which team is able to sneak in and snag fourth. Despite Arsenal's uncanny historical ability to sneak 4th away from the jaws of season disappointment, it still feels like they are a defender and midfielder away from truly getting back into the elite. Chelsea has to prove to me that they can consistently score without having Hazard to depend on in clutch moments, and Manchester United made them look second rate in their first match-up. Despite not bearing much of my affection, United feels poised to make the jump back up into the upper echelon. A strengthened backline, the "how do they keep him" bounceback season for De Gea, and several attackers finally starting to come into their own, it's tough to see the Red Devils not asserting some dominance this season.
Mason – MCFC, Spurs, LFC, Arsenal: Depth is everything in this long and grueling league. Liverpool losing Alisson week one is going to do a number on their defensive security. While Van Dijk will keep things organized, losing one of the best shot stoppers in the league is never ideal. This accompanied with their lack of depth in the attack this year, they'll be skating on thin ice. A major injury to the Liverpool frontline would have Arsenal sneaking into the top 3. The Gunners are going to score loads of goals this year, with Lacazette and Aubameyang finally reaching full chemistry towards the end of last campaign, and bringing in the 3rd head of the attacking monster, they just need to tighten the ship in the back. The likes of David Luiz will bring experience, if he can keep his composure and lead this young backline, Arsenal is a shoe in for top 4. Man United have added some key additions this offseason in Maguire and Wan Bissaka, but putting goals in the back of the net may become an issue if Rashford is not firing on all cylinders. I have them at a very close 5th place.
Tise – MCFC, LFC, AFC, THFC: This year the gap between the top 2 and the others isn't going to be the wide chasm it was last year. Last year was a great fight for 3rd and 4th but this year I think the gap between the eventual league champ and the next team will be probably 6 points or thereabout. The gap between 2nd and 5th will be minimal, then I think there'll be a 3rd tier between 6th and 9th. All in all, the top 9 teams will be quality sides in my estimation. The sides I've picked for the top 4 are exceptional teams with exceptional players. I'm wary of Chelsea because they've got a new manager who could jolly well be really good but without a star like Hazard, they'll suffer. United have started exceptionally but consistency will be a worry with them again I think.
7. Who had the best transfer business/best transfer?
Mason – Arsenal: With the signings of the star winger in Pepe, and highly sought after Kieran Tierney at left back, Arsenal improve the most overall as a team this offseason. Adding in the experience and ball winning of David Luiz in the back will provide depth. Dani Ceballos also comes into the center midfield as a creative too at Emery's disposal, big expectations from the new Gunners this year. Maguire's transfer to Man United was huge for them, but Arsenal makes the most improvements.
Tise – Wan Bissaka: I'm tempted to put Kieran Tierney here because I think he's going to be superb and he cost virtually nothing in today's transfer market but he might not play for 4 to 6 weeks while the other major wingback buy at United is contributing from day 1. Everton bought well with Kean, Leicester brought in Praet who's quality in midfield, Wolves reinforced with Cutrone and Vallejo who're quality guys from the continent but Wan Bissaka can look down any opposing wingers even if the other ten players at United play poorly, you can count on the rightback to stay healthy and do his job. United paid a lot for him but he's a star. The top 9 teams in England bought wisely this season, it's a tossup between any of them but lets go with United here.
Andrew – AFC/THFC: For this summer, two rivals top the transfer chart for me. Tottenham finally splashed the cash to try and make the jump into actually obtaining silverware and Arsenal must have decided to see what actually spending money feels like. Both teams have made serious additions to the squad with players that are already proven in some of Europe's top leagues instead of their usual style of transfer: a transfer that is seen as a bit of a deal that they hope exceeds expectations. With both spending money fairly freely this summer, it makes the top six that much more interesting and also adds a bit more intrigue to every upcoming transfer window.
8. Who will win the title?
Tise – Manchester City: Pep Guardiola is a relentless pitbull of a manager. His side strengthened very well, and I generally believe that when a side can get over the difficulty of winning back-to-back titles, the 3rd straight title is a lock provided health stays relatively good (already lost Sane which is bad), age doesn't become a debilitating factor (Fernandinho and Aguero are the two worries but I daresay City have insured themselves against that by buying and blooding at the right time), and provided none of the contenders adds in a MAJOR weapon. Liverpool bring the same side to the contest that failed last year. Tottenham added some real midfield quality but would you bet on Ndombele or Lo Celso to win a club a title? No, they're not major weapons like a Griezmann or Messi or CR7. I'm betting on City to win this and the race isn't going to the last day this time around.
Andrew – Man City: Anybody that doesn't select City as their pre-season favorite is either in massive amounts of denial or simply lying about their pick. Early results show a team that hasn't missed a beat and, even if teams are able to snag some points off the champs, it won't be enough. Liverpool gave them as good a run for the title as we may ever see, if City can even crack 90 this season, I see no reason why they won't be relaxing by April. Seriously, you expect someone to do better in points than Liverpool did last year? The amount of injuries, bad luck, drama, or earthquakes that it would take to cause City to stumble might not exist even in the worst realm of possibility. Scared? You should be.
Mason – City: If it ain't broke, don't fix it.. Well, replace with Fernandinho with Rodri, but that's about it. They lost Leroy Sane to a season long injury, but that won't be deterring them from another championship run as he was out of favor with Pep anyway. A healthy and explosive De Bruyne looks back and ready to lead the counterattack in his driving fashion, and Sterling is becoming a spectacle to watch as he's gained loads of confidence within the 18 yardbox. It would take a near perfect season from Liverpool or Spurs to derail the seemingly unstoppable City train.