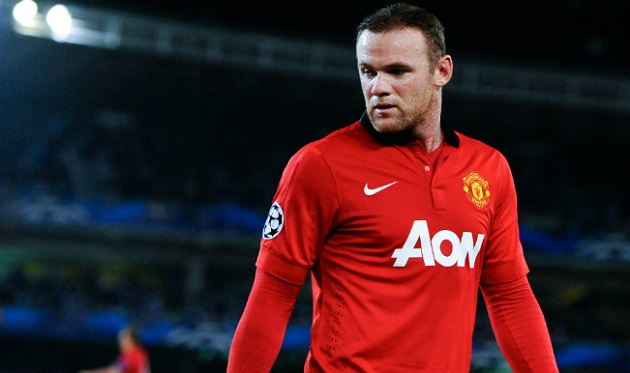 I actually feel sorry for David Moyes. He gained a good reputation at Everton as a hard worker, respectable tactician, and shrewd signer of players. The Toffees always punched above their weight and even threatened Champions League qualification a few seasons. Then, Moyes left to coach my beloved United. Even worse, he followed the trophy-laden tenure of Sir Alex Ferguson. This was, and is, a tough act to follow.
I won't recycle the criticism you can read elsewhere. Nor will I defend Moyes to the death. What I will say is that, beyond results, the team has looked out of whack for one simple reason: he's been trying to get a flawed but attacking roster created by Sir Alex to play Everton-ball. It's all square pegs and round holes. And it hasn't produced consistently good results in the league.
At Everton, Moyes favored a 4-4-1-1 with Fellaini in the hole. The team sat relatively deep, but preferred to play horizontally rather than counterattacking with pace. They rarely pressed off the ball. Conversely, Sir Alex has been playing a 4-2-4 (with two wingers that gallop up and down the touchline) since before you were born. He cared little for possession, even less for midfield tackling, and had a "let defenders defend and forwards score goals" approach. His results in the EPL speak for themselves. In Europe, it's another matter.
I don't think either Moyes or SAF's approah is right or wrong. It depends on the game and, more importantly, the roster of available players. David has had to deal with injuries to Rooney and RVP, two key players in last year's title run. Still, you get the feeling that the players want to run vertically and open up a game, but are reticent. Caution has rained on United's parade. Before, we conceded goals but simply scored more. Now, we timidly sit back and hope not to concede.
Enter the Olympiacos game. Many speculated that Moyes would start with a single striker, either Rooney or RVP. Some thought we may see Kagawa as a way to keep possession. Instead, Moyes tossed on a WTF starting XI to make Fergie smile. Rooney and RVP up top. Giggs and Carrick in the middle ( a combo rarely seen since the 2011 Champions League final loss to Barca). Valencia on the right to provide width, and Welbeck on the left to add another goalscoring threat. It was as close to a 4-1-1-1-3 as you'll see. It made no sense on paper.
In real life, it was breathtaking. The game started wide open, but, by inviting Olympiacos forward United found acres of space to attack on the counter. RVP's three goals, a penalty, a sidefoot finish, and a freekick, represent only a fraction of the chances created. Granted, David de Gea made an amazing double-save early on, but United could have scored five goals on the night. Most importantly, each player played to his maximum: Rio owned the air, Giggs delighted with his passing, Tony ran like a horse, Rooney Rooneyed as best he could, and Van Persie scored goals.
In sum, United looked like SAF's United. And that's perhaps the best and most important lesson for David: he's no longer coaching Everton players at Everton. He had to play cautious with less-skilled players because in a game of 15 chances a-side, he'd lose. With United players, you'd take a wide open game of 15 chances a-side any day of the week.
United will be the underdogs in the next round, but Moyes just may have learned enough to truly turn things around. And that's a much more important victory.