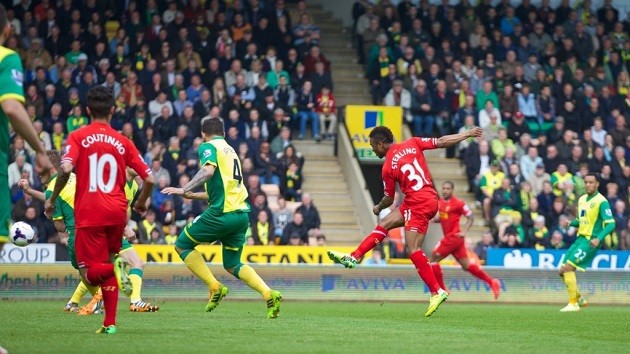 With belief actually starting to creep into the perpetually negative thought process of a Liverpool fan, the time has now come to give real credence to the possibility of Liverpool playing their games next season with a gold patch on their sleeves. But, as has been echoed by the players and the management of the Merseyside club, nothing has been achieved yet. So, with only 270 minutes separating the Anfield faithful from their long awaited return to the summit of English football, what are the pathways that Liverpool can take to the end?
The most obvious path, and one that has been said for many months now, would be for Liverpool to win out. To take all three points from Chelsea, Palace, and Newcastle would make it impossible for any club to overtake them or have Liverpool fans gnawing on their nails during the last match day. However, asking the team to extend their unbeaten run through these last three matches is a huge ask for a squad that has already accomplished so much and accrued so many points…so, for us here at The Center Circle, the path lies elsewhere.
Another route that would result in enough points for no team to reach them would be to draw with Chelsea (or any other club left in their schedule) and win the other two games. This would still keep City mathematically out of contention and would keep Chelsea a few points back from the Reds as well. However, the porous defense still has the TCC staff thinking that at least one loss is still on Liverpool's cards. So, how do they get the title if they drop three points somewhere?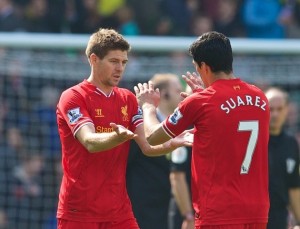 Liverpool can win two of three and lose the one remaining AND still snag the title under a few conditions. Chelsea would still be unable to catch them, but City would be able to match Liverpool's point total in this situation (86). It would then revert to goal differential, which City currently leads by +2. Considering the free flowing nature of City and the fact that they have two more games left on the docket than Liverpool, it seems unlikely that even the goal-scoring might of Liverpool could stay ahead on goal differential (but, it is possible). The non-goal differential scenario feels a little more likely if Liverpool drop a full game out of the next three, and that is if City also stumble at some point through the next five matches. Where the games in hand are a blessing in terms of goal differential, it might certainly be a curse if City are unable to bring home wins from all five matches. Despite the might of City, 15 points out of 15 is a fairly tall order…this situation feels the most likely to occur as the season ends.
The other scenarios for Liverpool's title takes the impetus out of the red's hands and gives it to Chelsea and City. By Liverpool only obtaining 4/3/0 points from the possible 9 still on the table, things get really shaky. Chelsea can still have their point total reach 84 if they take the 9 points that are still available, and City are looking at 15 possible points to add to their 71. With Liverpool at 80 (84/83/80), anything less than two wins means that they would need Chelsea to stumble or challenge them on goal differential (no contest- Liverpool wins GD). It would also mean that City would have to drop points AT LEAST one full game (3 points) in their last five in order for Liverpool to still have a chance.
While the odds are definitely looking good for Stevie G to finally lift his most desired prize, my nature as a Liverpool supporter since the mid-90's is that whatever can go wrong, will go wrong. However, the above scenarios give a clear account of what is required to give Liverpool title number 19. Will they cross the finish line in stunning fashion? Make it by a nose? Or will they stumble at the finish? I can assure you of one thing, it will be amazing…no matter what…