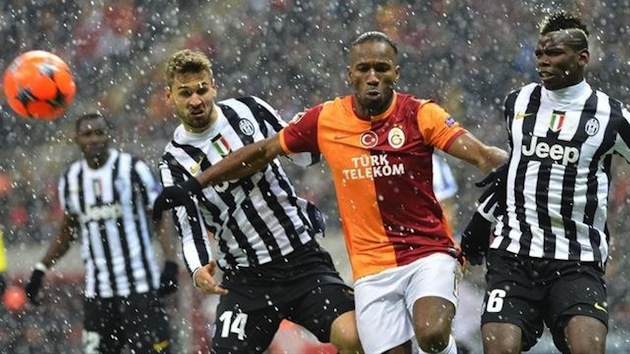 As one of the most important games in the Champions League group stage started to get rolling, the weather had different plans for how the game would play out for Juventus. Already attempting to overcome one of the most raucous home crowds in Galatasaray's home venue (lovingly labeled as "hell" for many opposition sides), the Italian giants soon found that the crowd would not be the only thing working against their qualification from the group stage. With snow and hail falling, the match was abandoned after the 31st minute…but under pressure from UEFA to finish, the match was played less than 24 hours later and with the field still looking the worse for wear.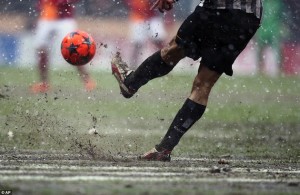 In a match where professional footballers were unable to judge how the ball would play every time it hit the frozen surface, the game seemed destined to be a difficult-to-bear 0-0 draw. However, once Inter-man Wesley Sneijder made sure that Juventus would rue more than the freezing temperatures as they made their way back to Italy. Although Roberto Mancini, Galatasaray's manager, and most of the Juventus staff spoke about how the match should not have been played in those conditions, the fact now stands that Juventus have been ousted from Europe's premier competition in a manner that is not befitting of a major European league champion. What's worse? This might be becoming a pattern for Conte's men…
Although Juventus can now look to focus and solidify their position atop the Serie A standings, European competition is constantly reminding us of its importance to players and clubs alike. Champions League football can cause players to look for other clubs in order to go deeper in the competition (i.e. Robin Van Persie) or even to simply make it into the competition at all (i.e. Luis Suarez)!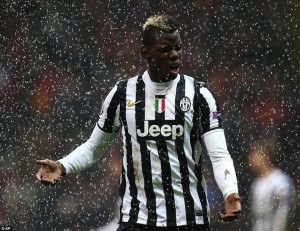 As Juventus are currently housing several players that are truly beginning to make a name for themselves (Vidal/Pogba) and other veterans that will always be looking for one last major trophy (Tevez/Pirlo), the club should definitely start preparing to make their next Champions League run something memorable.
With less to focus on and Roma starting to falter a bit in the wins column, Juventus should win Serie A walking away. However, Serie A does not hold the sway of old. With these quick Champions League exits and the faltering of giants like AC Milan, deep Champions League runs would have been one of the few ways to draw positive attention back to the Italian premier division. If Juventus are not already focusing on the next Champions League journey, then they will be making a grave mistake. Without Juventus being a presence in the CL, Italy may soon see a departure of some of their star-power and, in an extreme case, a loss of a qualification spot. With so much riding on a muddy and icy pitch, Juventus will not look fondly upon the next time they have to play in the snow…although, Galatasaray might…