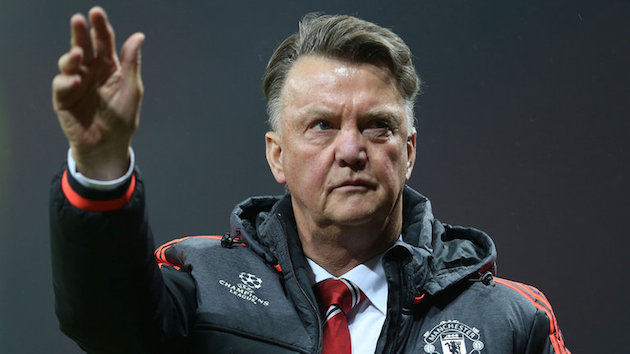 Life is like a box of chocolates: if you leave it in your car and neglect it, the chocolate will melt and taste awful. And the past three years of the post-Sir Alex Ferguson Era have been bitter to the mouth of us spoiled
Manchester United fans
. Worrying patterns emerged, and, amidst the finger-pointing, lots of smoke clouds our thoughts.
I begin with a basic preposition: goals win games, and strikers score goals. Wayne Rooney has never been a consistent 20 goals per season scorer, so United's failure to land a marquee player or develop either foreigners (like Chicharito) or native sons (like Welbeck) has hurt us these past three years. In part, Woodward is to blame. Imagine Louis van Gaal's team with a twenty-goal-scorer these past two seasons, or even a fifteen-goal-scorer. A Lukaku or Kane could have been the difference between a title-push versus scraping and hoping for fourth place.
On the other hand, LVG's coaching and direction were at times erratic and confusing. He signed Angel Di Maria, tossed him into the deep-end of the EPL, and then discarded the player when he struggled to tread water. The South American talents that have thrived in England have usually been brought along a bit slower, such as Lamela at Spurs. On the other hand, LVG showed poise and patience with Martial and even Rashford, even if LVG started to grow frustrated with
Memphis Depay
.
Could Martial and Rashford both be ten-goal-scorers next season? Probably. But LVG rotated his squad the way a hustler plays three card monte: too quickly to grasp. Basically, LVG forged a nucleus Starting XI, but failed to integrate and make fringe players feel a part of the team and important. It's odd that LVG insisted on having two good players per position in case of injury, yet injuries happened (just like at other clubs) and players-in-the-waiting were rusty or lacked confidence.
LVG showed some tactical flexibility and finally ditched the horrendous 3-5-2 for a slanted 4-2-3-1, but slow passing out of the back plagued both versions of his United. If David Moyes failed to balance egos and was hampered by an aging backline that upset his quick countering 4-4-2, then LVG kept egos in check, improved the backline, but taught the team to fear risk and always play the safe pass either sideways or backwards. You can do well in Europe and cup competitions by playing with caution and intelligence, but you gotta throw bodies forward and score some goals to win a league. Yes, Leicester City was a catenaccio darling this year, but that's a template for historical anomaly, not a blueprint for success to follow.
Thus, United has turned to Jose Mourinho to reintroduce aggressive tackling, lightning quick counters, and a heavy dose of swagger and confidence. Mourinho struggled in his first year in Madrid and at Chelsea, so don't expect trophies to fall from the Heavens at first. An aging Zlatan may also not be what the doctor ordered. Still, if he can convince Woodward to spend on the attack and haul home more than an FA Cup every two years, it will be Mission Accomplished.
Elliott rambles about soccer on Twitter quite often. Seriously.