Find yourself someone who looks at you the way Alexis Sanchez looks at that Manchester United Jersey. That's going to be a hard picture for Gooners around the world to look at. There'd been rumors for a long while that Alexis wanted to leave The Emirates for a club that was more able to fulfill his voracious appetite for trophies and while Arsenal has won a number of FA Cups since he joined, the man is supposedly all about Champions Leagues and league crowns and the biggest trophies in club football and Arsenal have not come close to competing for those so he wanted out.
All this meant Arsenal had to try to find the best solution for a star man leaving the fold (not that the club's not used to doing this *cough cough Thierry Henry, Robin Van Persie just to name a few). His contract had run down to the last 6 months which meant he could leave for free in summer 2018 and that's not a good thing for a big club/business. You never want your major assets walking out the door for nothing because you have to replace them and if you are to get a player of equal or superior ability, in today's market where Coutinho moved for a reported £142 million, an Alexis replacement would have broken the Bank of Arsenal.
If the Gunners were more competitive in the league then keeping the Chilean would have made some sense but they've been out of the race for quite a while so after rejecting the chance to sell him in the summer of '17, this was the last chance to get something for him. Manchester City looked to be the best option as they'd come close to buying him back then and were once again in search of a forward with his qualities. Then out of the blue, Manchester United came swooping in, they offered him more money and offered Arsenal a chance at a fair value replacement, the Londoners had to accept this deal and off went their #7.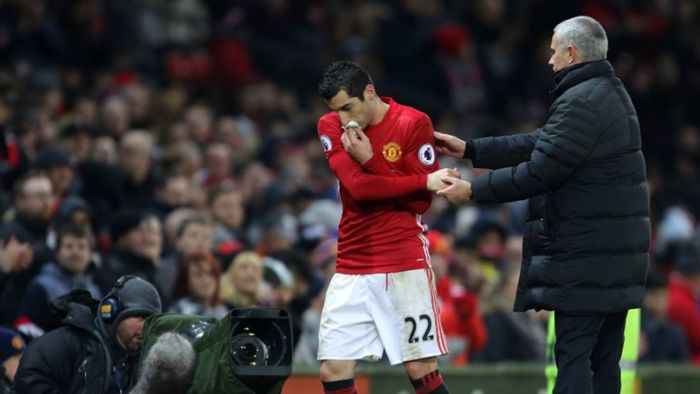 In came Henrikh Mkhitaryan. The man known as Armenia's greatest player of all time. A proper 'craque', a player Arsenal had tried to buy before. A typical Arsene Wenger-type player. Fast, skillful, great on the ball, the consummate team player (*Alexis was just so individualistic), care-free. When he moved to England from Borussia Dortmund, he'd chosen Manchester United over Arsenal of course but that wouldn't be the first time Arsenal had been outmuscled by deeper pockets. Players like Eden Hazard and Juan Mata have all gone to other clubs over the years for similar reasons but for once Arsenal was getting a chance to procure a much desired player. Mkhitaryan had struggled in Manchester. Jose Mourinho is a great coach but he generally has a rigid set of expectations of his players when it comes to the defensive side of the game. You are expected to help out and give the team structure and 'Miki' faced loss of confidence and form because he wasn't giving the expected level of defending in midfield. With Paul Pogba as the luxury wildcard in United's midfield, the Red Devils could ill afford having a second midfield creator who wasn't quite pulling his weight. So, to the bench went the Armenian and all seemed lost for him in the English Premier League.
Until now of course, until Arsenal's white horse rode to the rescue. Heno Mkhitaryan's big problem at United was one that many young players fall into. They go to a club that doesn't quite match their playing style, under the false promise of becoming a star, or having fallen for the flash of Dollars, or maybe just overestimating their ability to meld their style to anything thrown their way. Mourinho is famously a 'bus parker', a sentiment that isn't necessarily true as his Real Madrid sides played some really enchanting football most times, he is a safety first guy, a coach who thrives in structure. Mkhitaryan can play in a structured system, he's a wickedly clever player and person but the art of thinking 'defense-first' isn't made for him. He should never have gone to a Mourinho side.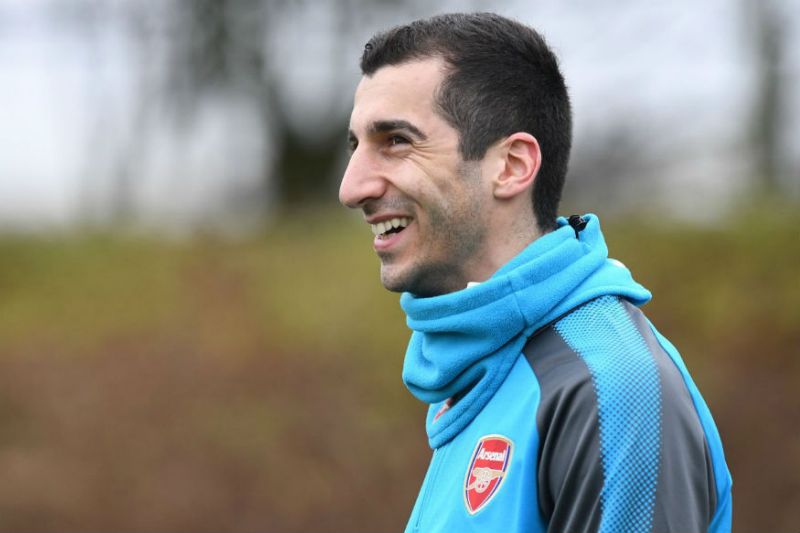 The question now is, how does this swap help both clubs?
For Manchester United, Jose Mourinho has targeted a wide attacker for quite a while. That was the only position United left unfilled over the summer window. United have had a decent season but it's been overshadowed by the exceptional season had by the 'noisy neighbors'. Manchester City are 15 points ahead of United in February and unless something miraculous happens, the Cityzens will be champions of England once again. Jose Mourinho has faced some criticism over the style United plays (what did anyone expect?) and Alexis should help United far more than Mkhitaryan ever did. Going forward, United tend to be more freeform in their style so individualists can thrive there like we've seen Rashford do. Defensively Alexis brings and intensity that Mkhitaryan never had. The Chilean loves the dirty side of the game. Alexis won't help them win the league but he should give United the extra boost needed to snatch second place from a close chasing pack of 4/5 other teams. The new #7 will be a hit at Old Trafford.
As for Arsenal, the long chase of Mkhitaryan has been concluded in the most unexpected way possible but he instantly adds to the side. He is an assist machine (like the treasured Ozil) and also chips in quite a few goals. When he is on form, he is one of the most glittering players in the world. Add in the fact that he gets to reunite with Pierre-Emerick Aubameyang and Gooners can start salivating at the thought of champagne football returning to the red half of London. Arsenal are locked in the worst position of a 5 team race for the top 4 (UCL) slots, the addition of Mkhitaryan should help tip the scales in their favor. The prospect of him teaming up with PEA and Mesut Ozil should have all football fans licking their chops, it really could be spectacular. Now if only they'd fix that defense and defensive midfield.
This is a rare swap that has all sides winning. Manchester United have got a player that more accurately fills the role they wanted filled all year while getting rid of a player who was unhappy. Arsenal has got rid of a player who was becoming a distraction and got some value for him that was far beyond what they could have expected having left things this late. Alexis Sanchez has got a nice pay raise and moved to a club he thinks can fuel his competitive fire and desire to be the best of the best. Henrikh Mkhitaryan has got a pay raise as well and a move to a club that matches his play style, he's moved to the club he should have gone to at the start. It's the rare win-win-win-win.