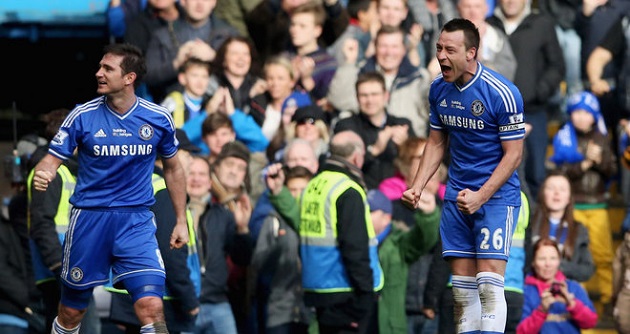 Although Juventus and Bayern Munich seem to be walking away with their league titles already secured and La Liga having a fantastic three team jumble at the top, the Premier League had a weekend where all of the possible Champions League entrants definitely showed why they have attained their current league position. While Manchester United will hope that Wayne Rooney's newest contract helps United move a bit up the ladder, Newcastle moves on post-Cabaye, Tottenham struggles against random squads, and Everton saw that they are still a bit off the pace for entering the Champions League, Chelsea, Arsenal, Manchester City, and Liverpool are looking capable of staying at the apex of England's top league.
For Chelsea, their goals still seem to be coming from somewhere other than their strikers. If the Blues are able to actually hold on to the top spot and snag the title without a fully functioning striker, it scares me to think what might happen if manager Jose Mourinho is able to land a talented front man this summer. The Chelsea defense is also continuing to shut down opposing teams, and their current "goals allowed" total (21) is definitely the level of play that you would expect from would-be champions. Couple their impressive run with the simple fact that Chelsea are avoiding the biggest issue a title run can possibly hit (injuries), and the Blues have a great chance of welcoming the "Special One" back with an EPL title. With their current play, the title is definitely Chelsea's to lose…but I hope that Mourinho's antics with Wenger continue forever!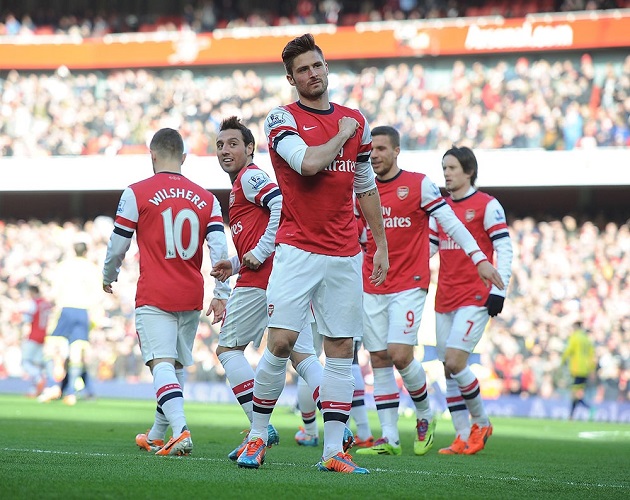 On the other side of London, Arsenal seem to have fully completed the bounce back from their 5-1 loss to Liverpool. Although they lost 2-0 to Bayern Munich, that score can be largely attributed to the red card that was given out early in the first half meaning that their current run should actually consist of their FA Cup win and the most recent victory over Sunderland. While the world is waiting on Arsenal to choke and miss out on another trophy, this quick bounce back does bode well for the rest of their campaign. Despite the odd antics of Wenger on the sideline and in the press conferences, he has made some impressive rolls of the dice with Theo Walcott sidelined and he has Arsenal in a prime spot. For this team, it is a case of proving that they can continue winning in the home stretch and truly challenge the top contender. The worst thing for Arsenal might be missing out on trophies again this year after being so close for the entire run…if Wenger and co. cannot prove that they have winning credentials soon, fans, players, and owners might start to lose faith that their fortunes will ever turn.
While both squads will always be looking over their shoulders at Manchester City, the two London giants will certainly feel that they have what it takes to snag the top spot once the final whistle has sounded. If Chelsea can continue to keep opposing teams from scoring and stay healthy, it seems like they certainly have the best chance at winning it all. However, if Arsenal can continue to put the Liverpool result behind them and consistently play like they did on Saturday, they might finally end the barren spell for the Gunners. No matter what, this season is shaping up to have one of the best finishes of all time.