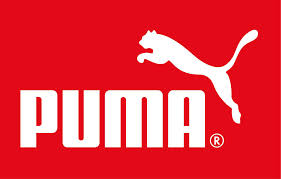 Unconfirmed reports suggest Arsenal has reportedly signed a 5 year, £170 million deal with German sportswear giants Puma which will kick off in the 2014/15 season. This dwarfs the current £55 million, 7 year deal with Nike by a country mile. This is a deal so good that it would be the biggest deal for any side in the EPL today (Expect Manchester United to blow that out of the water when they reupp with Nike).
Breaking ranks with Nike is a big deal for the Gunners, the North Londoners were the first side signed by Nike in the EPL so they have/had a good rapport with the Swoosh kings but that didn't mean a thing as Nike didn't seem to value Arsenal at the level the club wanted. Adidas and Puma bid for the new sponsorship deal and Puma won by trumping whatever offer Adidas put on the table. Adidas wanted control of London's Champion's League sides with Chelsea and Arsenal to match Nike's control of the Manchester sides, United and City.
So what does all this mean for Arsenal? Theoretically it should mean the Gunners have more spending money and should be able to compete with the big boys in the EPL i.e. United, City, and Chelsea. It should mean the Arsenal are ready to start competing for the EPL crown once again in 2014/15 NOT next season. Next season should be the perfect setup year, the TV deals for EPL clubs will see them earn greater amounts than ever before and this will benefit AFC. Furthermore, the stadium debt keeps getting paid off and so Arsenal have more money to invest on players of quality.
Arsenal though, is not a spending club. The club's ethos and structure is built more around identifying talent that is under-priced and under appreciated and bringing that talent to prime levels. It was done with Pires, done with Vieira, done with Henry, done with Fabregas, and countless others. Arsenal has hardly spent on players transfers, the notable ones being Reyes and Arshavin who were both largely underwhelming. Arsene Wenger seems to get the best when he can bring in the Koscielny's and Vermaelen's and Gunners should let him do what he does best. The club got great value for Monreal and Cazorla and will look to do the same even with the larger outlay from Puma. Don't expect big splurging on the likes of Higuain and Rooney, it's not likely to happen. It's not the manner Arsene works, it's not the manner Kroenke works, it's not the manner Arsenal operates.
What I expect is the club will spend more money to match wages on players it feels are worthy of the top wages, so players like RVP stay (did he move for money?) When the Invincibles ruled the roost, Arsenal was among the top two wage bills in the EPL, these days Arsenal is 4th and it shows. I expect the money won't go into huge transfer fees (maybe some in the £20 million range) but it will go into long term player wages. Walcott must be smiling somewhere.
Another key thing is Arsenal has a lot of 'bad' players coming off the books, dead wage sunk into mediocre players will mean more money to keep and sign genuine quality. The likes of Bendtner, Andre Santos, Chamakh, Arshavin and others are done at the Emirates and their huge wages can go into players who will actually contribute to helping the Gunners challenge for titles. That is news which is almost as good as Arsenal signing with Puma. In fact for 2013/14, it's better news!
Look at the example of another Puma sponsored side for what I think Arsenal will do. Borussia Dortmund have a great stadium, raucous fans, excellent coaching, and an eye for identifying talent to match the coach's style. They don't spend huge sums but every once in awhile they will splurge on a young talent they feel they absolutely need e.g. Marco Reus. Arsenal is similar and I think will continue in that self sustaining vein…the first signing for the next season has reportedly been made, Yaya Sanogo is a young forward from Auxerre who has ridiculous potential, he's the exact type of signing Arsenal makes. Fans shouldn't worry about the side's competitiveness. This side has the potential to challenge, a lot of the players have grown up and the heart and fighting spirit shown by them will only serve the future well. A few sprinkles of talent (3 or 4 players) should see Arsenal rise to the top again.
A striker, a battling midfielder, a center back, a goalie, a right back should come in and solidify the team. Arsenal will challenge next season, that much should be guaranteed, the bigger question is how strong will the challenge be and on how deep into Europe can they go, Arsene will have seen Puma's other big side, Dortmund handle things nicely, and he'll be sure to make sure Arsenal stamp their foot on the ground as Puma's primary side globally.