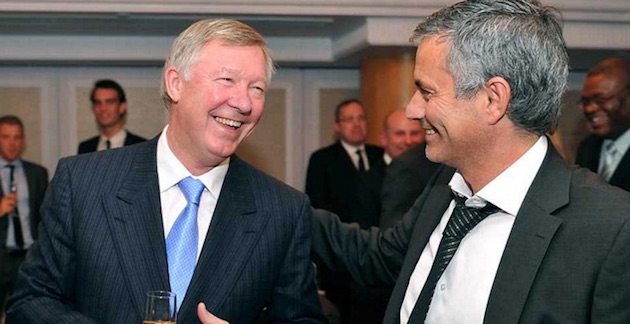 Less than two days after leading Manchester United to their first piece of silverware since the Sir Alex Ferguson era, Louis Van Gaal was relieved of his duties at Old Trafford. The Dutchman was a polarizing figure, and this season his style of play led to heavy criticism from the fans. United fans have grown accustomed to attacking football and Champions League competition as of late, and the end of this season saw them without both.
While Van Gaal's reign at Old Trafford was short-lived, and at times very frustrating, it's important to note the great things he did for the Red Devils. Keeping with United tradition, the Dutch manager promoted youth from the academy ranks leading to the introduction of Marcus Rashford, Cameron Borthwick-Jackson and Timothy Fosu-Mensah into the first team squad. Keeping with the youth trend, LvG took a massive risk in bidding a lucrative amount of money for a young French forward that the English media had no faith in: Anthony Martial.
These vital personnel moves played a major role in United taking home the FA Cup for the first time since 2004. But, it wasn't enough to make up for the lackluster performances throughout the rest of the season. Over the last several months, reports have been swirling that José Mourinho was poised to take over the club, and now it looks as if the Special One is finally going to be announced as the Red Devils' manager.
With Mourinho's arrival imminent, here are a couple of things that my fellow United fans can expect for next season:
Big Name Signings
Alright, it's not like United have been thrifty the last couple of years with more than £250 million being splashed on new players, but I have a feeling that Mourinho will be bringing some major superstars into the fold. Within hours of Van Gaal's departure being confirmed, several media outlets began reporting that the club's first new signing would be Zlatan Ibrahimovic.
In addition to the big Swede, I wouldn't be surprised if several other major superstars are linked with the club throughout the summer. Mourinho is a big name manager that attracts big name players. His presence will make United even more attractive to the superstars of the world than it already it is. Players from nearly every team that the Special One has managed in his storied career have raved about his ability to get the most out of his squad, and his packed trophy cabinet will give them belief that silverware is in their near future as well.
As excited as I am for an exciting summer with blockbuster deals, I do worry that the introduction of these veteran players will limit the amount of opportunities that younger players will get. At Chelsea, Mourinho stuck with experienced stars while the likes of Ruben Loftus-Cheek were stuck on the bench. Will this trend continue at United, or will Mourinho continue what Van Gaal started this season?
Attack
Last season, I watched some of the most uninspired performances I've ever seen as a United fan. Granted, I was spoiled with the likes of Ronaldo, Rooney and Scholes running the pitch early on in my fandom, but last year was boring even by neutral standpoints. Louis Van Gaal implemented a possession-oriented style of play, and it was clear that his strategy was to concede the fewest goals possible. On the other side of that, United's attack suffered drastically.
Through 38 games, the Red Devils scored just 49 times, only 13 more goals than their lowest ever total way back in 1893, and 15 fewer than when David Moyes was in charge. For a club that prides itself on attacking football, this statistic is unacceptable. While Mourinho doesn't play a thrilling style of play 100 percent of the time, he gives his players the freedom to attack when appropriate.
When the 53-year-old led Chelsea to the title during the 2014/15 campaign, the Blues had the second highest goal tally in the league (73). That season also saw Chelsea end with two of the league's top ten scorers (Diego Costa 20, Eden Hazard 14). During Van Gaal's reign, no player has scored more than 12 times. Hopefully Mourinho's reign reintroduces the attacking quality that made United famous.
Great Quotes
This is definitely one thing that Louis Van Gaal and José Mourinho have in common. While there's been a shortage of goals this season, there has been no shortage of hilarious and sometimes uncomfortable quotes from the Dutch manager. He's told reporters he wants his players to be "horny" on the pitch and let's not forget my favorite Van Gaal moment, his dive against Arsenal. His swagger and wit with the press were arguably more entertaining than the way his team played on the pitch.
During his career, Mourinho has had no shortage of memorable quotes. Countless montages have been made chronicling Mourinho's hilarious press conferences and I had a very good time sifting through them, but this was my favorite one. I have no doubt that he will continue this demeanor at the Theater of Dreams.