Barcelona vs. PSG (3-1 Aggregate)
It will take a miracle performance for PSG to leave the Nou Camp with a ticket to the semi-finals on Tuesday night. The reverse fixture at the Parc des Princes saw the Catalan outfit dismantle a shorthanded PSG outfit and essentially knockout the French giants. The front three combination of Lionel Messi, Luis Suárez and Neymar looked in peak form and if they are able to come anywhere close to that form on Tuesday, Barca will almost surely advance.
Fans of the Ligue 1 side will be bolstered by the return of Zlatan Ibrahimovic to the starting eleven. The Swedish forward will return from his suspension and it will take an immaculate display from the striker if his side has any hope of mounting an upset. Zlatan has managed to score 26 goals in all competitions but only two of those have come in the Champions League. His partnership with Edinson Cavani and Javier Pastore in attack could single-handedly decide the fate of PSG.
Another obstacle in the way of Laurent Blanc's will be the absence of captain Thiago Silva and potentially Thiago Motta. This leaves David Luiz as the team's last beacon of hope on the backline and it was very apparent in the first leg that the Brazilian will struggle to handle this responsibility. On both of Suárez's goals, Luiz was left looking foolish and many fans are continuing to question the massive price tag that facilitated the defenders move to PSG in the summer. With the form that Barca's front three are in and the gaping hole now present in PSG's backline, I can't see the French side climbing out of this hole. Barcelona will repeat their dominant display and comfortably win 3-1.
Bayern Munich vs. FC Porto (1-3 Aggregate)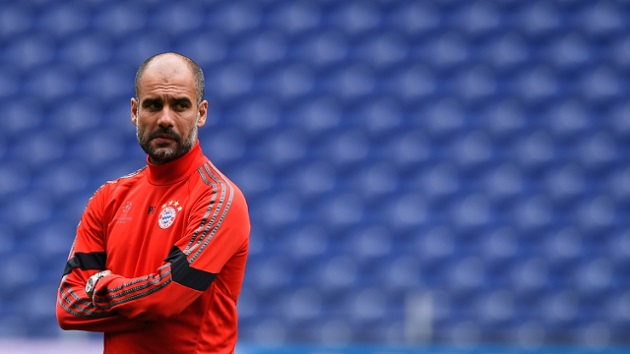 Wow. I could not have been more wrong with my prediction of last week's matchup between these teams. Horrendous defensive miscues and a rare slip in form saw the Bavarian titans slump to a 3-1 defeat to Porto. The Portuguese outfit took advantage of the few chances that Bayern offered them and shut down a weakened Bayern lineup. If Porto is able to mount a historic defensive effort at the Allianz Arena, they will complete one of the greatest Champions League upsets of recent memory.
Bayern will go into Tuesday's matchup missing Arjen Robben, Frank Ribery, David Alaba, Mehdi Benatia and Javi Martinez. The loss of these key players leave Bayern with massive gaps in their attack and defense and add to the already massive task of overcoming a 3-1 deficit. The few superstars left in the lineup (Robert Lewandowski, Phillip Lahm and Bastian Schweinsteiger) will have to carry the team on their backs and show the form that saw the Germans humiliate Shaktar Donestk 7-0 in the previous round. Also, the tests for Manuel Neuer will be few and far between but the German keeper will have to be on his toes to make sure the deficit stays at just two goals.
In their 11 Champions League matches this season, Porto have only allowed five goals against. Six of those 11 games saw the Iberian club keep a clean sheet, and no team has ever scored more than twice in one match. Bayern will have to end this fantastic defensive streak to knock out their Portuguese visitors but the loss of players like Robben and Ribery in attack make the chances of this very, very slim. If I was Porto I would line up with a ten-man back line and defend for my life all 90 minutes. In the end, I do believe that Bayern will win the match, but they will concede and lose the tie on aggregate despite a 2-1 victory.
Real Madrid vs. Atlético Madrid (0-0 Aggregate)
The first round of this Madrid Derby did not fail when it came to on field drama. Physical challenges and clear animosity between the squads gave audiences perhaps the most exciting goalless draw of the season. A bloody Mario Mandzukic highlighted the passion and physicality that these teams go into this matchup with and I expect more of the same when they face off again on Wednesday to decide who goes into the semi-finals.
Real will be missing a vital part of their feared BBC attacking trio as Karim Benzema is considered doubtful for the second leg. Over the weekend, Los Blancos got right back onto the winning path defeating Malaga 2-0. In the win, Real looked very comfortable and were clearly the best team on the field. Cristiano Ronaldo, who was held scoreless in the first leg, was able to net his eighth goal in his previous five matches. The Portuguese superstar has faced off against Atlético seven times so far this campaign but has only managed to put the ball in the back of the net twice in those matchups. This works out to a 28% strike rate. Compare this to his overall rate of 1.25 goals/game and it becomes very apparent that Atlético have nearly solved the Ronaldo threat. They will have to string together a fine defensive display if they hope to keep Ronaldo off the board again.
Few teams have had a better run of form than Atlético in recent months. Diego Simeone's men have not lost a match since February, and they have not lost to Spanish opposition since January. They have proven to be the Kryptonite for their star-studded hosts this season and have yet to lose to Real in the 2014-15 campaign. In the seven matches already played between the sides, Atlético has won four. Atlético has also managed to keep a clean sheet in four of those matches, and have never allowed more than two goals in a game. Based on this statistic, I'm picking Atlético to advance past their crosstown rivals with a thrilling 1-1 draw that puts them through on away goals.
Monaco vs. Juventus (0-1 Aggregate)
The stage seems to be set for Monaco to continue their unexpected run in the Champions League. After holding on to eliminate Arsenal in the round of 16, the French side travelled to Turin and held Juventus to just a one goal victory. This result keeps the Serie A leaders in striking distance for Monaco and this close margin should give fans an exciting 90 minutes to enjoy.
Monaco currently sit third in Ligue 1 behind fellow quarterfinalists Paris Saint-Germain and are coming off of a weekend draw with Stade Rennes. At home, Monaco has only lost once during the Champions League and have only allowed two goals in those four matches, both coming from Arsenal last round. As important as a strong defense will be Wednesday night, the French team will have to string together at least one goal if they want to get into the semifinals. This challenge will be made even harder with the absence of Lacina Traore through injury. This puts a lot of pressure on the shoulders of Dimitar Berbatov up front. The big Bulgarian will serve as the focal point of the attack and his ability to hold play up and distribute the ball from the front will be a big factor in the result.
Domestically, it's all smooth sailing for Juve. The team from Turin currently sit atop Serie A and hold an absolute stranglehold on the title with a 15-point gap separating them and their nearest competitors. Massimiliano Allegri's side have won eight of their previous 10 matches, and they have not lost a match in Europe since their shock defeat to Olympiakos way back in October. Even though the team will be without Paul Pogba in the midfield and Martin Caceres in defense, they still possess plenty of star quality in their lineup. Carlos Tevez and Arturo Vidal, who scored the lone goal in the last leg, are some of the best players in the world at what they do and could very easily expose a seemingly weak backline that was dismantled by Arsenal. Even though the match is being played in France, the Italians will leave with the victory and advance to their first semifinal appearance in over 10 years. Juventus shows their class and wins this match 2-0.