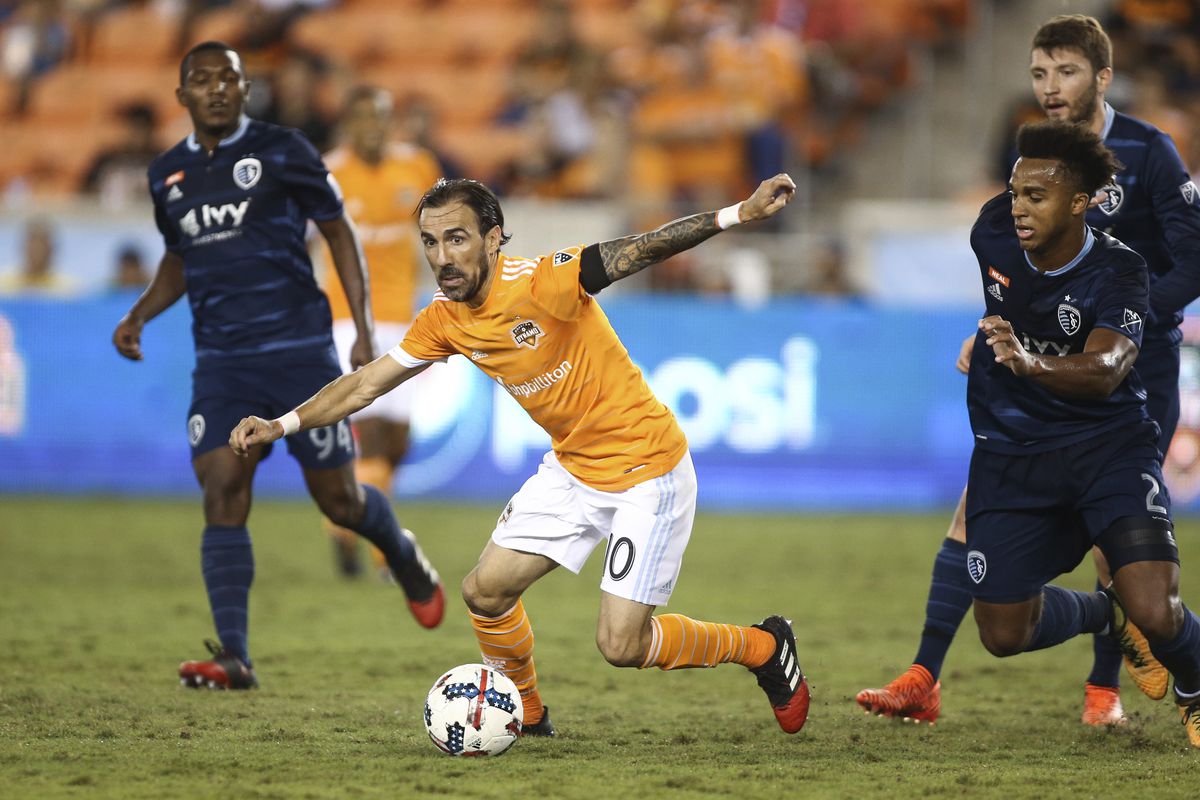 The MLS has got to the Playoff phase and we're as pumped as anyone anywhere about this as we'd be about any European league. We've seen the initial round of knockout fixtures, and now we work our way into the conference semi-finals. Five games separate each team from putting a star (or in some cases, another star) above their crest for the upcoming season. We intend to take a closer look at each fixture and make a stab at who we see emerging from the fray with the coveted trophy.
New York City -vs- Columbus Crew
The Columbus Crew, despite being a long-standing franchise in the MLS, might end up being the team that neutrals will find themselves rooting for. The ridiculous ten day build-up to their game against Atlanta United had the footy world (outside of Austin, TX) on the Crew's side and firmly hating the ownership group involved with the Crew. Our way forward for the guys from Columbus is to continue feeling like it's you against the world. The odds are rough, having just played a full 120 minutes and needing your keeper to play the game of his life just to sneak past an Atlanta United team that seemed intent to play as little defense as possible, it doesn't bode well for the Crew. NYCFC is still wanting to finally take the step into being an elite MLS squad. A step that won't come without a star above their crest. With NYCFC's experience, scoring guile, and extra rest, I think they'd wait until 70+ minutes and then start throwing everything at a Crew team that will definitely be gassed.
I am rooting for the Crew, but the gut has NYCFC might make this a statement. NYCFC – 4, Columbus – 1 Aggregate
Toronto FC -vs- New York Red Bulls
Toronto FC absolutely has to feel like they're the favorites in this tournament and most might agree. It seems a bit easy to turn to, but Sebastian Giovinco will be the sole determinant for TFC and yes I know all about Michael Bradley and Jozy Altidore, but it's been Giovinco's show the entire time. Expect the diminutive Italian genius to use this playoff run to propel his career into its final major act i.e. either becoming an MLS legend, or jumping back to a more high-profile league. For NYRB, Chicago wasn't ready for them, but there's no way that TFC overlooks them. Sasha Klejstan (NYRB mid) will be looking for a show-stopper moment to cement his career within the MLS, but I find it difficult to believe that TFC won't be expecting anything the Red Bulls throw at them. TFC will be super prepared, but there's definitely an idea of them being super cautious. If Giovinco wasn't involved, TFC gets in their own heads and falters at the start. With Giovinco, they get dragged past the first bit of nervousness and easily make it to the next round. Sorry NYRB.
NYRB isn't built to win a championship (meaning they probably will), but TFC is looking to claim what's been theirs since Bradley/Altidore/Giovinco were put on the books. TFC – 5, NYRB – 0 Aggregate
Seattle Sounders -vs- Vancouver Whitecaps
For anybody who hasn't taken a dive headfirst into Cascadian soccer, it is a glorious rivalry (between three teams). Vancouver exploded through the knockout rounds, but I almost feel like that has to be a tough result before hitting the two-legs of the semi-final because the big question is – can you follow that up? Seattle would have been confident (despite Clint Dempsey being suspended) that they could win this, but Vancouver's scoreline has really put this fixture into an interesting arena. There's no way the Whitecaps can '5-0' their way through the playoffs, but if this momentum can get them a good result in the first leg, this could be the best chance of an upset in the first round that we've seen across the four fixtures. Seattle has the second leg at home and the unpredictability of Dempsey's availability for selection. Sadly, this iteration of Seattle feels like it's on the verge of needing to be blown up and either built around Jordan Morris, or needing to sit by as Morris eventually finds his world and game elsewhere. Since I'm predicting it, it obviously won't happen but I think this is the end.
Seattle would have won last year, the year before that, and the year before that but not this year. Vancouver gets a Cascadia-style revenge on Seattle and turns towards the other third of Cascadia. Seattle – 4, Vancouver – 5 Aggregate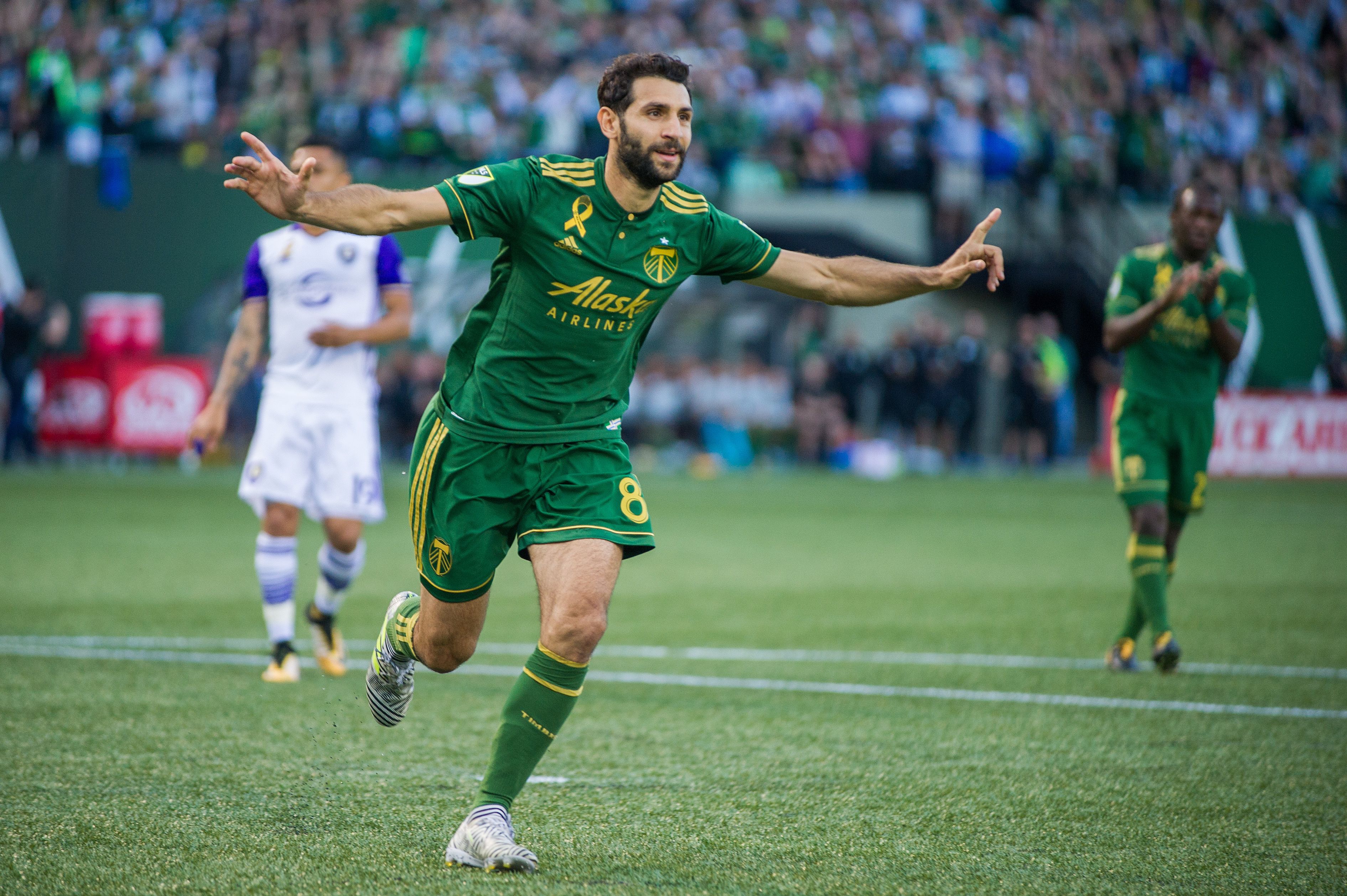 Portland Timbers -vs- Houston Dynamo
Excuse me while I turn my screen so that my Timbers-loving wife doesn't see me do anything other than praise them. Portland has had one of the strongest seasons in the team's history, but this isn't the team that won the championship a few short years ago. This team didn't peak right before the playoffs. This team has been the most consistent Timbers team that I've seen since I've been watching the MLS and Diego Valeri finally seems to be involved in an attack that lets him feel free. It helps being on a team where he isn't responsible for every goal (despite the fact that he usually provides it anyway). If he isn't the MVP, I'll be surprised. For the Dynamo, it's all a matter of embracing the underdog role and catching Portland when they fall asleep at the back (a problem they've lived with for the entirety of their life in the MLS). If Houston can snag a quick goal (in either fixture), it wouldn't surprise anyone if the orange clad men from Texas park the bus for the rest of the two-legs. This might be their last few gasps of MLS air without two other clubs right in their Texas backyard, so they need to make it count.
Portland is the easy choice, but they're that way because they can win gritty, they can win pretty, they just win. Houston will need seven shades of luck but nothing is ever certain in this crazy game. Portland – 4, Houston – 2 aggregate
What do you think will happen in the next leg of the MLS playoffs? How far off base are we? Have we wasted a full season of watching these games to find out that all our studying has been for naught? Let us know!