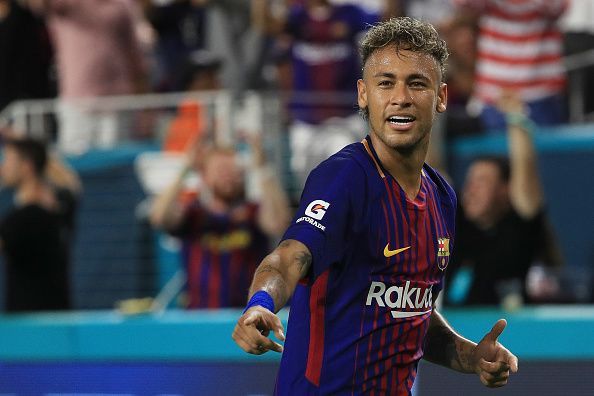 Making hasty judgments based on preseason play is a fools errand, which is exactly why I have been selected to make some hasty judgments based on preseason play. In all seriousness, it is hard to project too much after preseason matches for a number of reasons. Despite what the players may say, its impossible to replicate the intensity of a top flight match in the regular season; even against the other top clubs that took part in this Summer's International Champions Cup. On top of that, managers use this time to experiment with younger players and different strategies. While we may not be able to draw a straight line from preseason performances to success in the table for the upcoming season, there are still unexpected performers, standouts, and causes for concern buried within these matches. Lets recap some of the big takeaways from ICC play!
El Clasico takes Miami
In maybe the most anticipated match in all of preseason soccer, Barcelona and Real Madrid took their talents to South Beach for the first El Clasico on American soil. Miami greeted them with all the heat and humidity it could muster. With Ronaldo taking leave to deal with his tax issues, fans were robbed of another Messi/Ronaldo clash, but still saw a match that started with high intensity. The vitriol of this rivalry carried both clubs through an intense first half, but things began to unravel for both of them as the Miami heat – or maybe the Miami nightlife – sapped their legs as the match wore on. The biggest standout from this showdown was none other than Neymar, playing tremendously despite the elephant in the room. Elephant probably is an understatement, as his rumored move to PSG is a Jumbo-jet sized distraction. Despite all the swirling rumors, he was the center of a Barca attack on a night when Suarez was ineffective and Messi somewhat disinterested despite his early goal. Barcelona took the win here, 3-2, but wont be able to enjoy it until this Neymar issue is put to bed.
Speaking of Paris…
Ah yes, rumored destination of the aforementioned Neymar. I wont delve into the validity of transfer rumors here, nor am I sitting on a treasure trove of unnamed sources deep within European soccer. If it happens, that's great for PSG. But the team is still preparing for a season whether Neymar arrives or not. With a couple up and down performances you'd expect from the preseason, PSG still look like a club capable of winning Ligue 1 and pushing deep in Champions League. Fans were excited to see new arrival Dani Alves perform well, and the hope is despite his advancing age he can maintain his level of play all season for the club. The other player who caught my eye was Giovani Lo Celso. The 21 year old Argentinian Attacking Midfielder showed signs of progress towards the end of last season, and built on it with good vision, passing, and poise while playing among the best in the world. Whether time with the first team or a loan awaits him, PSG fans have reason to be excited about this youngster.
United's Back!
I know I know, you've heard that before. Manchester United is widely expected to improve dramatically this season under Jose Mourinho, because that's what Mourinho does wherever he goes. Romelu Lukaku is the big money addition and he looked every bit as advertised in the ICC, scoring in his very first match. He made a fool of City's big money keeper Ederson, and then scored from an impossible angle at full speed. His presence will be necessary, but it was also apparent the club needed a holding midfielder to truly challenge for the title, as even in preseason, neither Michael Carrick or Marouane Fellaini looked up to the task. Despite an attraction to Spurs Eric Dier (Ha!), the signing of Mourinho buddy Nemanja Matic should help to fill that role. I was going to say that Jesse Lingard looked like a young player ready to make a leap until I realized he's already 24 (!!!) so he's basically the crypt keeper as prospects go. That might be a little harsh, but the reality is he's no longer a young player with boundless potential. He should still improve, but that growth is capped somewhat now with his age.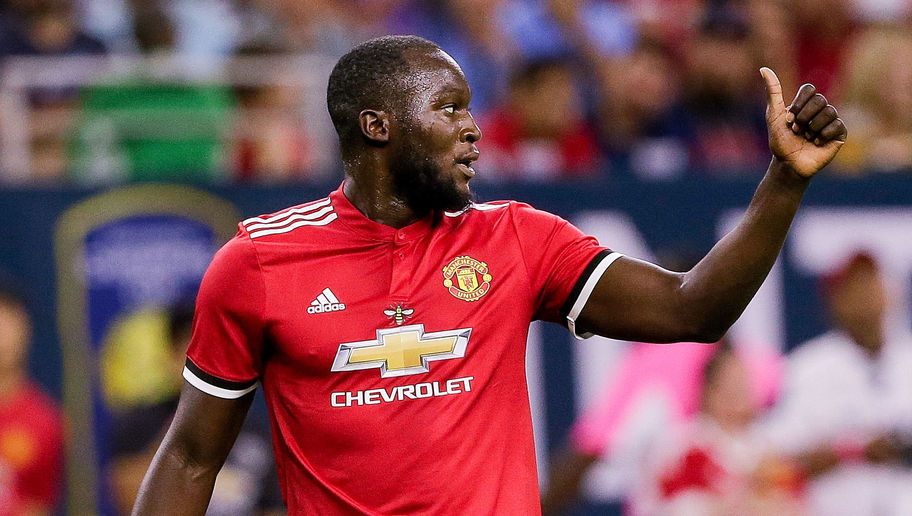 Juve Reload
Juventus lost defensive stalwart Bonucci to rival Milan, and now an area of strength, which pushed them into the Champions League Final, becomes an area of concern. Fan concern was highlighted by issues with their back line in the preseason. Chiellini is still a world class player, but Barzagli is 36 and cant be counted on to play every match. Youngster Daniele Rugani has fans clamoring for more play time, with the prospect of Medhi Benatia being a first choice center back eliciting panic in the Juve faithful. If they can shore up their back line, then the outlook is good. Douglas Costa has looked every but the player Juve hoped he would be, and has explicitly said he plans to win every trophy possible with the club. A high bar to clear, but if Juve can retool their defense, their outlook will remain rosy.
Spurs Panic Button Watch
I will try to remain rational, but I've stated before that's a difficult ask for any fan. The things that were supposed to be good have been good. Harry Kane has looked good. Christian Eriksen has looked good. I swoon every time Dele Alli touches the ball. But the concerns remain large and more prevalent than ever. The club sold Kyle Walker for a kings ransom and have yet to add any one to improve their squad, at all. Mauricio Pochettino has been very vocal about believing in the young players at Spurs to take on major roles, but Josh Onomah, Cameron Carter-Vickers, and Kyle Walker-Peters have not instilled confidence in the preseason. At least Harry Winks looks capable of playing with the first XI. The match against Manchester City was expressly concerning for me. City bludgeoned Spurs 3-0, in a match-up that saw both squads play their first choice players for a good portion of the match. Its only preseason. Its only preseason. ITS ONLY PRESEASON. But that one hurt, and Spurs either needs to find what chairman Daniel Levy has termed "The Right Player", or have quick internal improvement from their youngsters for fans to feel confident going into a crucial season.
City Is For Real
Manchester City was the club in the ICC that impressed me the most. Maybe it was because they dismantled my favorite club in their match-up, but things look good going into Pep Guardiola's second season. All the world class players that have carried City in recent years are still there, and Pep identified his biggest weakness and threw as much money as he could at the problem. Kyle Walker, Danilo, and Benjamin Mendy are near guarantees to improve a glaring need for City. I wouldn't argue with you at all if you said they were the favorites to win the EPL this season. One player who kept catching my eye during the ICC was Phil Foden. I had never heard of the kid but he just kept going out and making big plays. He's shown a real ability to control the ball, dribble in tight spaces and has a flair you don't see from many English players. He's only 17, but there's a real feeling among those within the club that Foden might not only be a first team option this season, but that the City academy product is a potential superstar in waiting.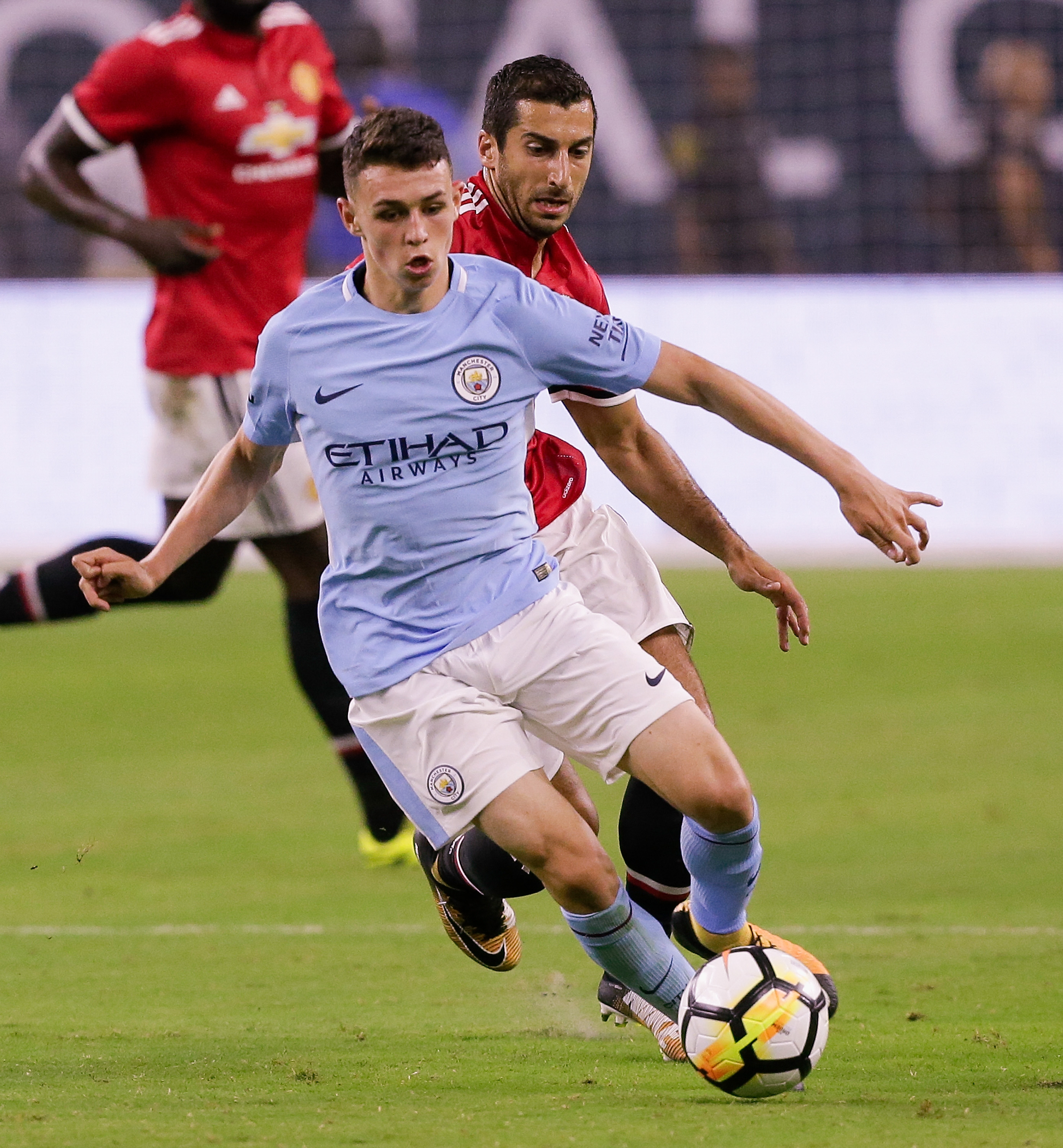 Roma Lies In Wait
Hey, Roma was also in the ICC! Sure they may have a noticeably smaller following in America than the other clubs in the competition, but they're playing in the Champions League this season after finishing four points back of Juventus in Serie A. The goal remains to knock Juve off its perch, and the opportunity is there. The preseason highlighted the club looking to retool their attack after Totti's retirement and Salah moving to Liverpool. The biggest bright spot was Turkish talent Cengiz Ünder. The forward/winger has fans hoping he contributes sooner rather than later, and he was able to chip in with a goal during the ICC. His improvement over the next season and beyond will be a major factor in whether or not Roma can finish atop Serie A for the first time in years
If nothing else, the International Champions Cup has me really excited for this coming season. There are still big dominoes to fall that could drastically change the landscape of this coming season, but the ICC has helped us make sense of what we've seen so far, and given us a lens through which to view whats to come. Get excited! Real Soccer is almost here!