Ladies and gentlemen, gather round! Time to get your boot spotting fill as we traverse multiple continents (at least two), multiple competitions (at least two), and multiple boots (at least two). The first Monday in March gets a fitting dose of spotting magic that only a day with such alluring alliteration (March, Monday, March, Monday…it's just fun to say!) can provide. Get your week started right as we dabble in the Swoosh, view the three stripes, snuggle a big cat, and find a few more in between. Lace up, strap in, disregard the "Check Engine" light that's been on since 2015, and let's go!!!!!!!!!
Wayne Rooney (Manchester United)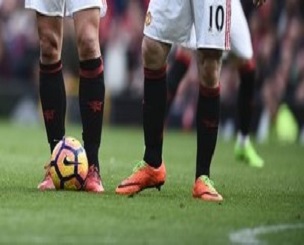 ---
Tell me that this photo doesn't look like a press photo for United…something that they'd put on their season tickets or on their 2016/17 season in review DVD. Outside of that, Rooney has taken his six-stud SG set-up that the player has used for over a decade and moved it onto Nike's newest boot. We wonder if Nike can craft their anti-clog gear with the six-stud look, or if there's something about the anti-clog set-up that necessitates more studs. Either way, the amount of money that adidas has put into this picture makes my wallet hurt…between Pogba and the United kit, the three stripes would have been hoping for a better result against 10-man Bournemouth.
New Balance Furon 2.0
Rose Lavelle (USWNT)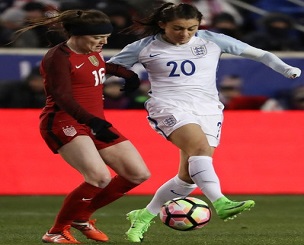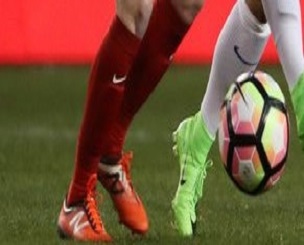 ---
A debut that showed promise for Rose, but ultimately faltered in terms of the scoreline. The Lady Three Lions will hope to piggyback off their victorious result and win a tournament comprised of some serious competition, but Rose's Furon 2.0 means that NB will get some focus in a market that they haven't been present in much, at all. It's been an odd tournament for the USWNT as most of their players are looking towards their impending NWSL seasons, and coach Jill Ellis seems to be doing more experimenting with the squad than you'd expect in a tournament with such a strong field. Bring back Kling…bring back Kling…
Umbro Velocita 3
Mauricio Pinilla (Genoa CFC)

---
So, I think the lesson here is that bright orange doesn't exactly go with…well, much of anything. The new Velocita 3 is definitely showing up more often than past iterations when it comes to major European pitches, and Umbro is making sure that their headline boots stand out against the crowd. Pinilla's creamsicle boots feature a low-cut collar, a thin synthetic upper, and a soleplate that is a proven winner. As has been the case with most recent outings from the double diamond, it's only a matter of access and press that keeps them from rejoining the brands at the top.
Mizuno Morelia Neo II
Lazar Markovic (Hull City)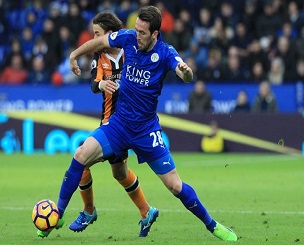 ---
Liverool loanee Markovic has been a longstanding fan of Mizuno, and there isn't a single boot fanatic that can blame him for his choice of weaponry. One of the main reasons we included this spot is because we thought about how incredibly amazing this Neo would look with the Leicester kit. We actually included a similar spot earlier in the year because of how great the dark blue Nike Magista Obra II would have looked with the Leicester kit…but, I think, the blue Neo II might be an even better option. Sadly, Markovic was not dressed in the blue of Leicester and (because of his Liverpool ties) found himself on the receiving end twice in one week from the recent Leicester revival…poor guy…but, great boots.
Under Armour Spotlight Dreamcatcher
Kevin Molino (Minnesota United)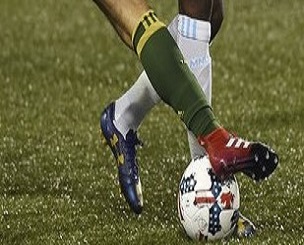 ---
The new faces of MLS got a fairly bitter welcome to the league. While Atlanta United showed promise in a late collapse to NYRB, Minnesota United got absolutely run off the pitch by the Portland Timbers. Despite learning that this might be quite a difficult path towards becoming a true contender, Minnesota did provide a great spot via ex-Orlando player Kevin Molino. Sporting the Memphis Depay Dreamcatcher Spotlight from Under Armour, Molino must really like these boots because…well…if we're honest, because this colorway would only appeal to a select few. In a league dominated by boots with three stripes, any break in the adi-monotony is welcome. Better luck next weekend Molino…it can't be much worse.
Referee (CSKA Moscow vs Zenit)

---
I always struggle with particular iterations of the famed adiPure series (they existed a bit before I started testing everything on the market), so I welcome someone to comment which adiPure this ref is actually wearing…because I'm probably wrong. All I know is that this is the second third ref to creep into the boot spotting in 2017, and I love it! I even spotted a ref during the Real Madrid game wearing the 11Pro iteration of the adiPure, but I think this match official has the winning look. I still wish they'd let refs wear whatever boots they wanted…it would make for some fantastic situations.
Arlie Jones (USWNT U-19)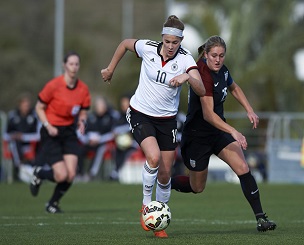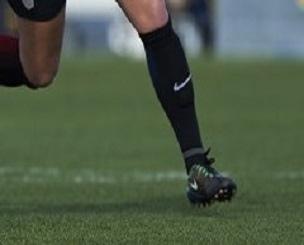 ---
So, we try to avoid putting in two members from the same team into the spotting, but Jones is a member of the U-19 USWNT…so we think we avoided that possible issue (plus, it's our spotting so…we'll be the judge of what's acceptable and what is not). Jones is wearing one of the "will always get you into the spotting" boots with the Black History Month Magista Obra. A boot that will only grow in legacy as Nike opted to not include footy in this year's BHM offerings. Not only did Jones snag one of the coveted beauties, but she is rocking them out on the pitch…a big thumbs up from the Instep crew for Jones and her boot choice…heck, two thumbs up…she earned it.
Antoine Griezman

---
This. guy. Seriously, how does Atletico continue to scout and produce striking talent constantly? Torres (get well soon), Falcao, Costa, and Griezman (a list of players that will have all played in the Premier League, perhaps?)…if somebody isn't trying to hire the scouting staff or youth staff from Atletico, then you're building your club wrong. If Griezman does leave, then that simply means that we'll be back here talking about his replacement in about 12 months or so…discussing which club is going to drop big money on stealing the striker from Atletico. Seriously…how do they do it?
Yep, satisfaction…that's what that feeling that you're feeling right now is…pure bliss and satisfaction (or indigestion…milk wasn't a great choice). A trip around some of footy's finest, boots to bring home the bacon, and even an opportunity to demand more Klingenberg on the pitch…all in a day's (week's? weekend's?) work. Let us know in the comments what we missed, what we got right, and if I got the version of adiPure right a few spots above (you know you want to comment and correct me…don't fight it). We hope that your Monday is the better for the spotting, and our spotting is the better for you spending some of your Monday with it *phew*…that's a mouthful. We ride!!!