adidas® Copa: Iconic Looks and High-Tech Design
—
The Copa Mundial is steeped in tradition and has a huge following by leather soccer shoe enthusiasts. From the all new Copa Pure to the Copa Mundial, the iconic leather silo is pushing the boundaries of tradition in classically inspired designs.
adidas Copa Mundial & Other Copa Designs
If you're looking for that iconic black and white three-band soccer boot, Copa Mundial cleats are the choice for you. Though they sport a retro look, they are made to meet the same high-performance specs as newer adidas designs. Made from lightweight, yet durable materials, they can hold their own with any other boots on the market. Pay homage to the greats of yore, while dominating the pitch on game day with Copa Mundials.
New adidas Copa cleats feature an ultra-modern, futuristic look. Choose from lace-up and laceless designs that are engineered to give you a consistent striking area across your entire foot. All adidas cleats feature a specially designed toe area to give you a natural feel and response, whether you're dribbling the ball, passing, or shooting.
At the end of the day, traction matters most. After all, you can't play the game if you can't stay on your feet. The adidas Copa Pure line will give you a tight grip on the pitch, thus helping to improve acceleration, speed, and agility. Choose from a number of firm ground designs, as well as shoes that are made for play on artificial indoor surfaces.
At SoccerPro.com, you'll find a large selection of adidas soccer cleats, including the popular Predator soccer shoes, and the head turning X Speedportal cleats. Fast shipping and easy returns make finding the right fit simple. Upgrade your cleats and upgrade your game today.
Related Searches:
adidas X | adidas Turf Shoes | adidas Predator
PRIVACY: Your email address and content of your message are private and will not be shared outside of SoccerPro. Information will be used to provide a response to your request. SoccerPro.com may send you additional marketing emails related to soccer gear. You have the opportunity to 'opt out' of marketing emails at that time.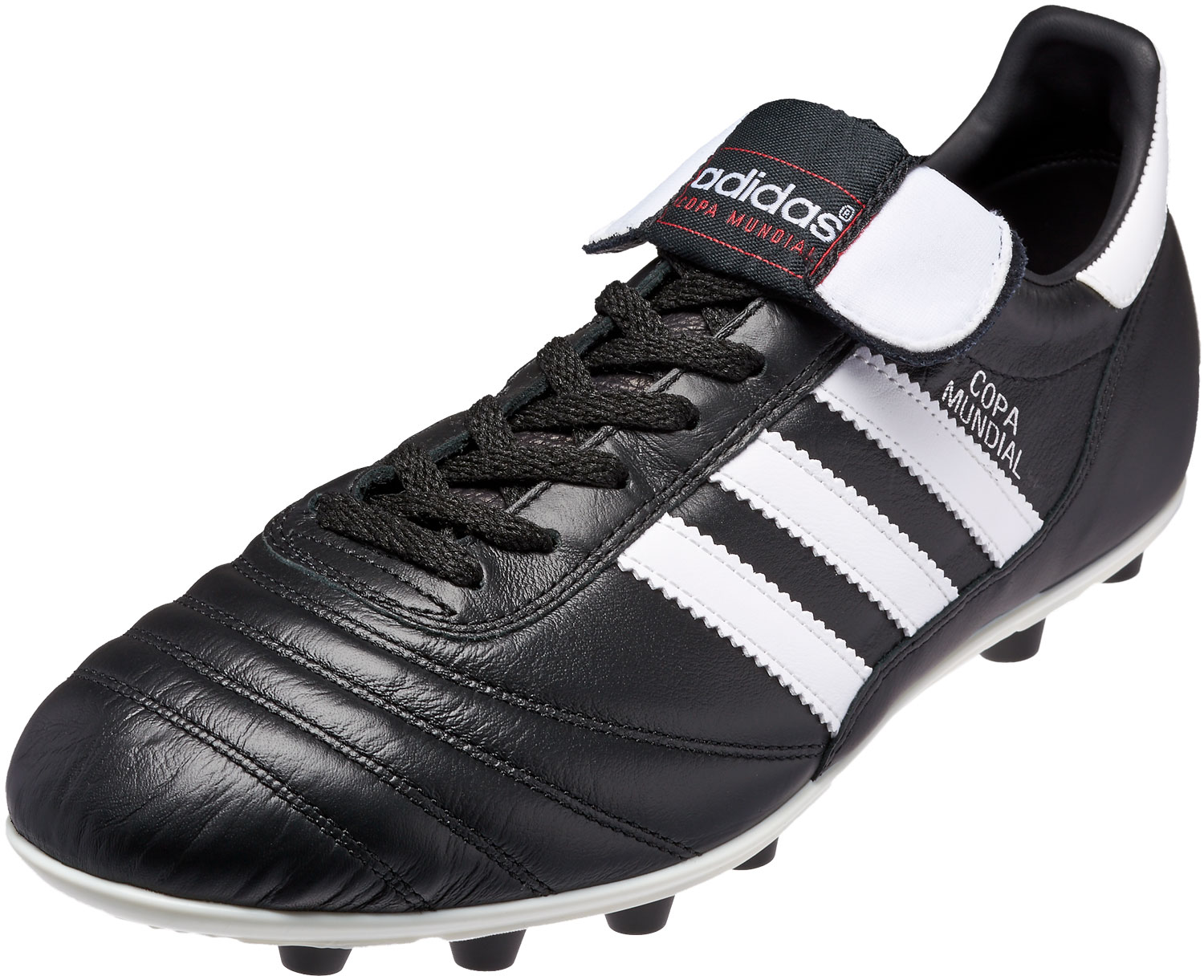 adidas Copa Mundial
The Copa Mundial, which was initially launched in 1979 included multiple studs and became the most-produced soccer cleat of all time. It launched to a huge PR splash in 1982 at the World Cup in Spain.