adidas® Copa: Iconic Looks and High-Tech Design
—
If you're looking for a timelessly attractive design without sacrificing performance, adidas Copa cleats are the answer. Instantly recognizable, these tri-band designs remain popular decade after decade. Manufactured with cutting-edge materials, they are lighter and more durable than ever before.
With adidas® Copa Cleats, Get Classic Looks for Today's Game
Picture a pair of soccer cleats in your head. Chances are, you're imagining a pair of adidas Copa Mundial cleats. At SoccerPro.com, you'll discover this familiar, handsome design, upgraded with the latest materials and manufacturing techniques. The result is a soccer cleat with classic good looks and all the functionality you'd expect from a brand-new pair of top-of-the-line boots. Choose from FG adidas soccer cleats that are ideal for most grass surfaces, turf boots for play on artificial fields, and indoor shoes for winter league play.
Copa Mundial cleats are brilliantly engineered to give you excellent traction on the pitch. This will help improve agility and quickness. Lightweight and breathable, they won't slow you down as your team pushes to score the equalizer before time expires. With impact absorption and the right amount of sole flex, these premium soccer boots will reduce fatigue and keep you feeling light on your toes throughout a long practice or heated match.
Your choice in shoes says a lot about who you are as a player. With adidas Copa cleats from this collection, you'll show respect for the past, as well as a desire to reach your potential on the pitch. Browse a fantastic line that includes traditional black with white band designs, as well as eye-catching vivid colors. At SoccerPro.com, you'll have access to all the latest models, including the hot fresh adidas Copa 19+ and more. Shop today and enjoy fast shipping and easy returns on all athletic footwear.
Related Searches:
adidas X | adidas Nemeziz | adidas Messi Cleats | adidas Turf Shoes | adidas Predator
PRIVACY: Your email address and content of your message are private and will not be shared outside of SoccerPro. Information will be used to provide a response to your request. SoccerPro.com may send you additional marketing emails related to soccer gear. You have the opportunity to 'opt out' of marketing emails at that time.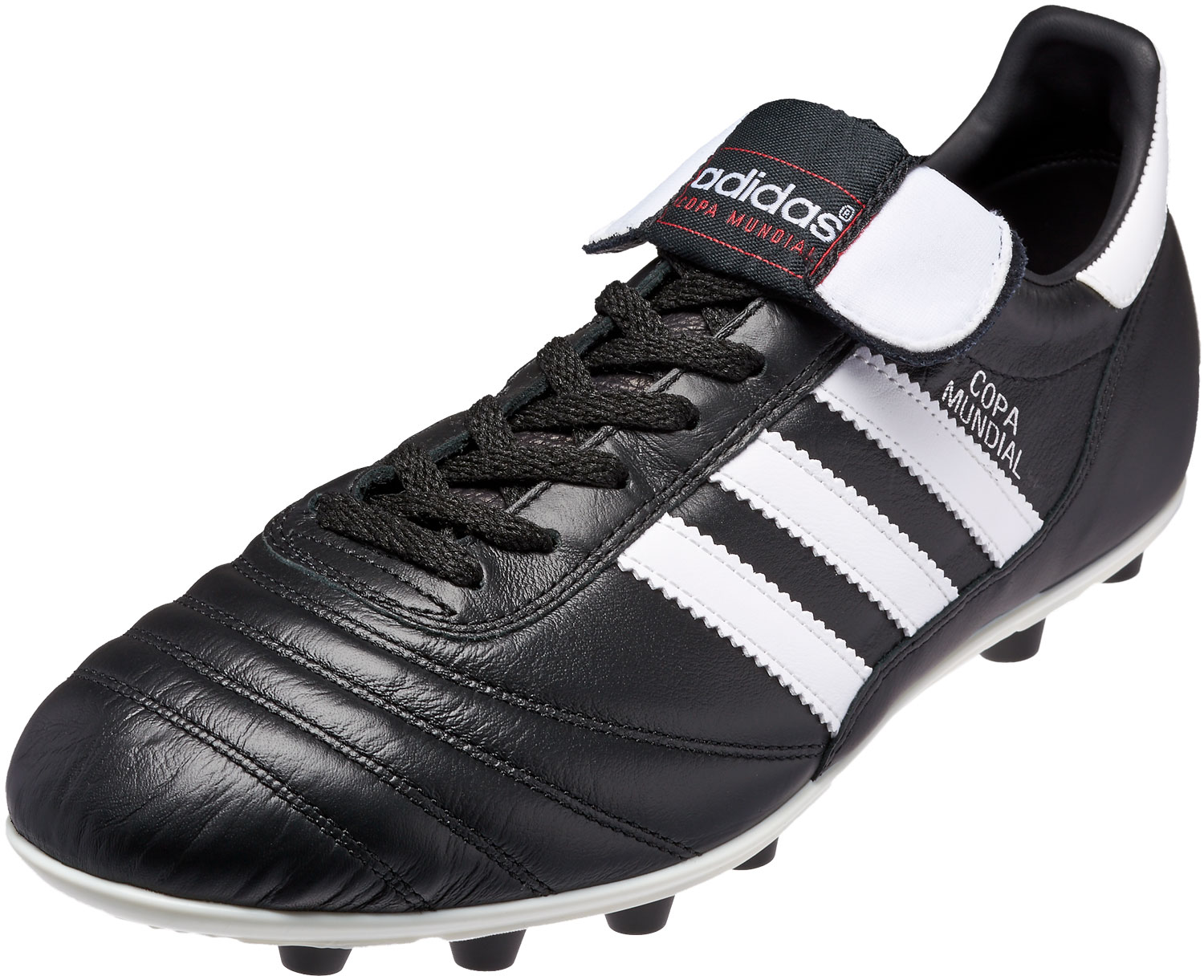 adidas Copa Mundial
The Copa Mundial, which was initially launched in 1979 included multiple studs and became the most-produced soccer cleat of all time. It launched to a huge PR splash in 1982 at the World Cup in Spain.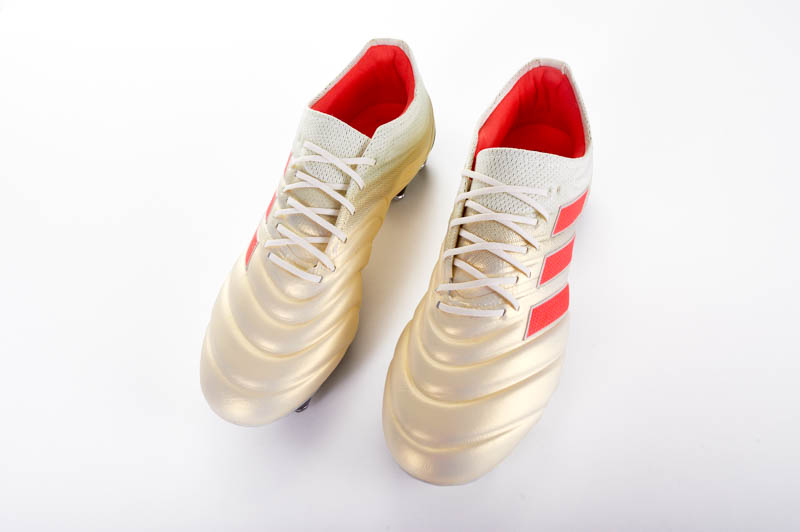 adidas Copa 19.1 Review
The latest modern interpretation of the classic adidas Copa Mundial is here, and it is arguably the best one yet. Dubbed Copa 19.1, this laced version of the new boot was released alongside the 19+… [ Read more… ]