adidas Soccer Shoes
—
Take charge and get unrivaled precision and speed with your adidas soccer shoes. The X, Predator, and Copa are all here for you. Check out the latest adidas X Speedportal for out of this world speed! Get quality that's unmatched with the finest shoes from adidas soccer!
Whatever your position or playing style, adidas has a shoe for you. Old or young, it doesn't matter, we've got you covered with the adidas shoe of your choice.
Find your favorite adidas Soccer Shoes
There are classics like the adidas Copa which have been around since your dad was playing and there are hot new faves like the Adidas X Speedportal that's worn by the greatest player in the world (*ahem, Leo). Also, you'll see benchmark shoes like the adidas Predators and more. adidas Soccer Shoes are made to please the most intense soccer players on the planet.
All colors and sizes, leather, synthetic, all kinds of outsoles, you name it and adidas has it. We offer the fastest shipping in the cosmos, and the most awesome soccer experience this side of Space Station Xynanda-igoW so shop happily at SoccerPro!
Popular adidas FG Styles:
adidas X |  adidas Predator | adidas Copa
Find The Best adidas Shoes For The Playing Surface:
adidas Boost | adidas Turf Shoes | adidas Indoor Shoes | adidas Futsal Shoes | adidas SG Shoes
PRIVACY: Your email address and content of your message are private and will not be shared outside of SoccerPro. Information will be used to provide a response to your request. SoccerPro.com may send you additional marketing emails related to soccer gear. You have the opportunity to 'opt out' of marketing emails at that time.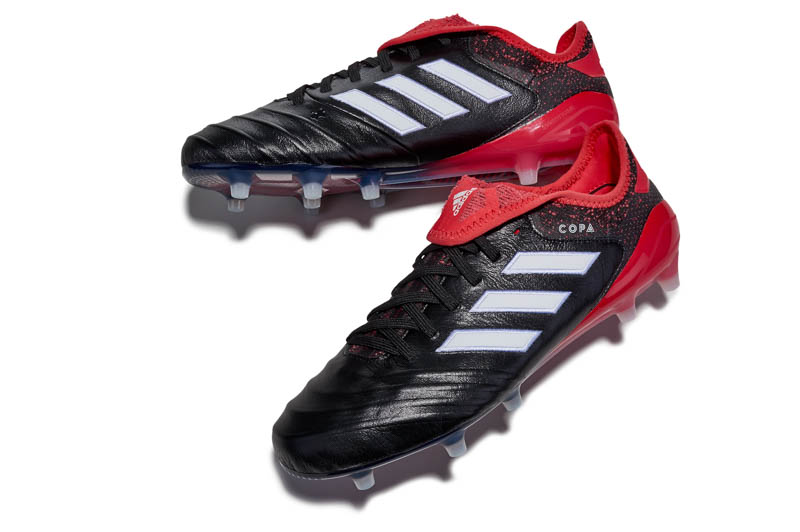 adidas Copa 18.1 Review
An old dog has learned new tricks The Copa has been a staple of the adidas brand for decades, and the latest generation is no exception. The adidas Copa 18.1, a boot with classic elements [ Read more… ]