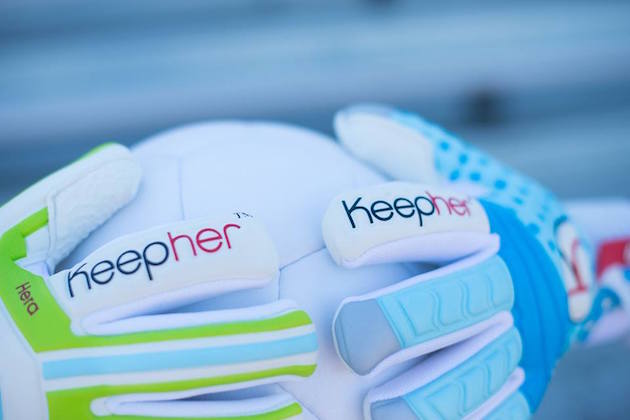 As a goalkeeper, you are interested in two things when it comes to goalkeeper gloves: protection and comfortability. As a female, sometimes those two features are difficult to find in goalkeeper gloves. That's where Keepher comes in.
Growing up as a female goalkeeper, finding the "right" pair of gloves was always a struggle. I had small hands, and no matter what size goalkeeper glove I would get, I always had a little bit of extra room in the glove.
As I came to find out from Keepher, a woman's hand is different from a male's hand in four different ways: more narrow, length of pointer & ring finger, thumb and pinky finger. I had no idea! This may explain why I always felt like my hands could dance around on the inside of my goalkeeper gloves growing up – most goalie gloves are fit for men's hands.
Keepher gloves are designed to fit the female hand comfortably without sacrificing performance. Which is where I come in. I tried both the Hera match glove (size 7) and the APD match glove (size 9). The APD were a little bit too big for me, but the Hera gloves fit perfectly.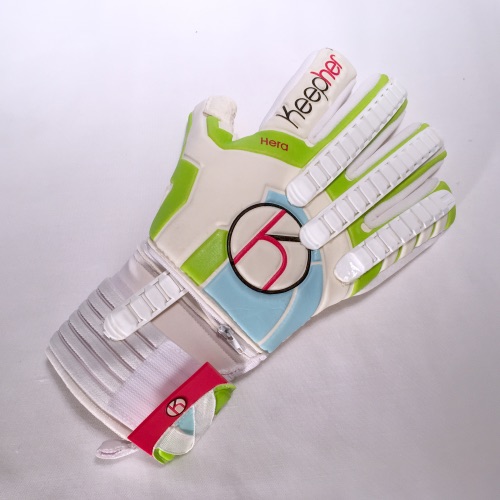 The moment of truth: do they live up to their standard? In my opinion, yes.
The first thing I noticed when I tried on either of these gloves on is how snug the glove felt on my hand. I felt like I was in total control. I did not have to work extra hard to make a fist or to close my hand. The slim cut absolutely fit my hand perfectly.
Both gloves utilize a negative cut palm which allowed my hands to fall into a neutral "ready" position. It felt comfortable and natural – I didn't feel like I had to stretch back to open my hand and it gave me more control when gripping a ball.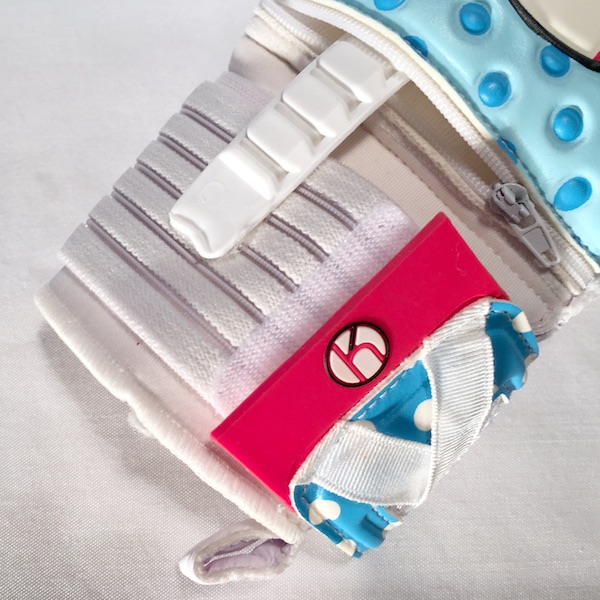 Additionally both gloves had finger saves. I'm a big fan of fingersaves but I know they are not for everyone. These particular fingersaves are shaped to help keep your hand in that "ready" position. They are also padded for a little extra protection on the fingers. Added bonus: the finger saves are removable. So it's a non-issue if you're not a fan. In fact, I removed them just to see how it affects the wear. Without the finger saves you lose a little snugness, but the comfort and fit are still there, 100%!
The biggest difference between these two gloves are the types of latex used on the palm. The Hera glove uses hard ground turf latex, so it's got a little bit of texture on the palm, whereas the ADP glove uses Giga grip latex on the palm without texture. I personally like the hard ground turf latex. I think the texture adds a little extra grip and it performs well on hard surfaces where the latex might get a little extra wear and tear.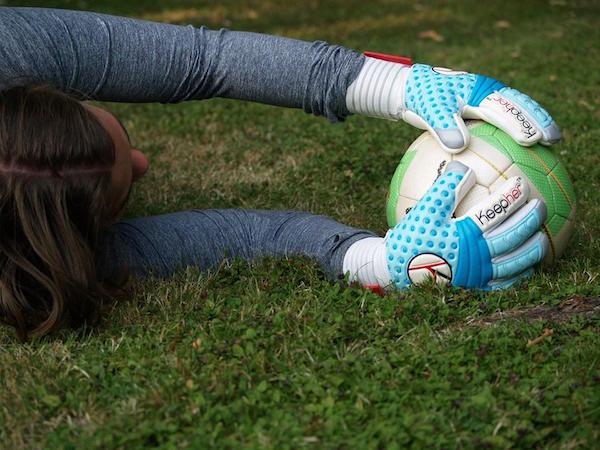 All in all, I think these gloves are great for any female goalkeeper. The comfort is there, the protection is there, and you don't have to sacrifice performance! The Keepher goalkeeper gloves just may be the game changer for women goalkeepers!