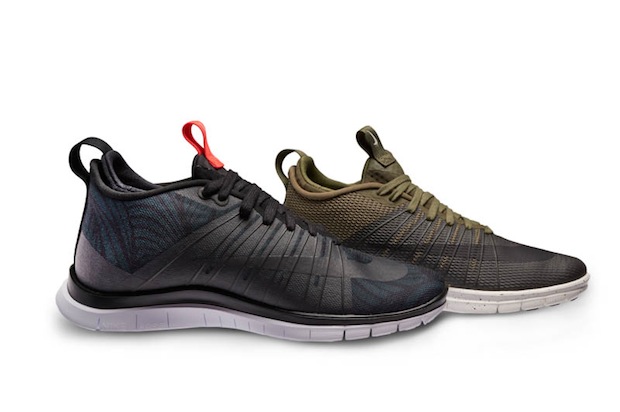 If it is time to take your soccer sensibilities off the pitch and onto the street, then Nike has provided the perfect opportunity to showcase your love of the game while letting you turn your shoe game up to 11. Continuing the tradition of giving their soccer cleats a lifestyle shoe makeover, Nike has given us the Free Hypervenom II FC. The high-top collar of the Hypervenom Phantom is gone and so are the various intentions and creases in the upper, but this shoe is still at the top of the game.
Before we even received the lifestyle version of the Hypervenom, we had anticipated that it would feel like wearing the Phinish version of the performance shoe. There was no collar, and there was no discernible FlyKnit making up the upper. However, after receiving the shoe, we have definitely discovered that the lifestyle version stands on its own and has a bevy of unique assets that set it apart.
The first thing that we noticed in hand is that, while there is no collar that rises up above the shoe itself, there is a tongueless design that envelopes your foot as you slip the shoe on. As with most of the current lifestyle versions of boots, you find the two loops at the heel and the tip of the tongue to aid is slipping these bad boys on and off. This material is very soft and breathable while still creating a snug fit.
The upper seems devoid of NikeSkin, but is crafted with a thin mesh-like synthetic that allows the shoe to feel light and lets the shoe form to your foot. The FlyWire might be the biggest aspect of the shoe tying it to its performance-styled brother, and its inclusion allows you to get a great fit when you lace up the shoes. The only negative we really found was that we didn't really feel like the thick laces fit with this shoe, but we've grown to love them.
The outsole is comprised of a very soft and pliable Nike Free 3.0 set-up that is crafted for exercise, but padded enough for just wearing around the office. Plan on wearing this all day long? Expect top-notch comfort.
It's tough to find a area within footwear where Nike doesn't rule the roost. If any other brand decides to follow the Swoosh into the world of lifestyle versions of soccer boots, the Portland-based company has set the bar incredibly high. If your plan is to kick up your shoe game in 2016, then Nike has given you the perfect tools.
Check out the Nike Free Hypervenom II at SoccerPro.com.