Sergio Kun Agüero is in the midst of an excellent 2013-2014 English Premier League campaign. The Manchester City striker has 19 goals in 20 competitions thus far. In Saturday's 6-3 whipping of Arsenal, Agüero went down with a calf injury that could sideline him for eight weeks. This will undoubtedly hurt Man City's EPL title chances and possibly even Argentina's tuneup for the World Cup. He is easily one of the top attackers in the game and can find the back of the net in his sleep. He also favors the Puma evoSPEED 1.2.
If you follow our soccer blog over at The Center Circle, you will know that Agüero forgot his cleats in a St. Louis international friendly last month against Bosnia. We helped him out by sending a pair his way before the match and he returned the favor by signing another pair for us.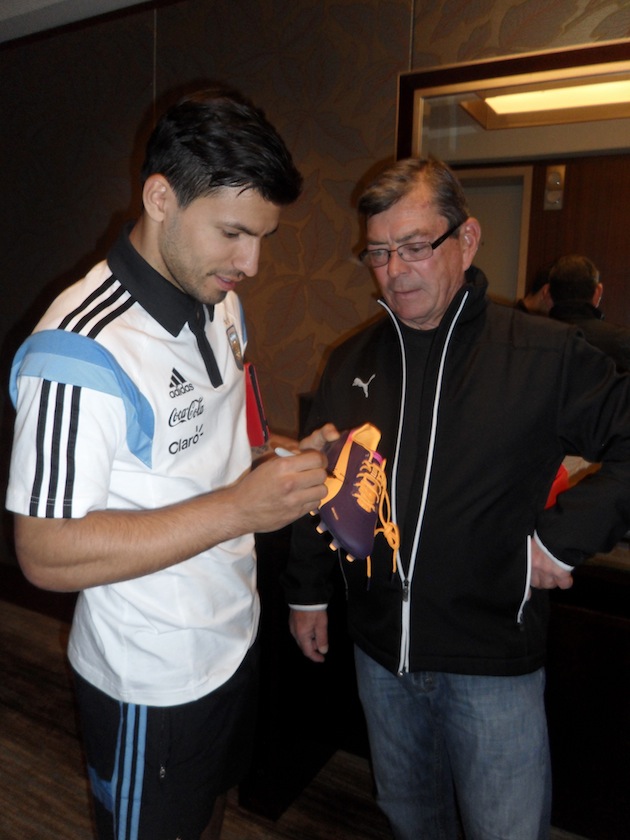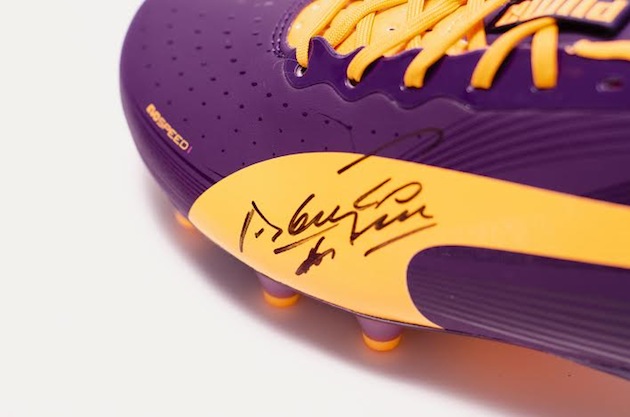 Now you can enter to win that pair for yourself. We are running a social media contest to find a winner for this brand new pair of signed Sergio Agüero cleats. At this point, you're probably waiting for me to shut up and just tell you how to enter the contest. There are a few of ways to enter:
1) Follow us on Twitter (@SoccerPro) and use the hashtag #evoSPEED
2) Follow us on Instagram (soccerprodotcom)
3) Follow us on Vine
It's that easy to get involved and put yourself in a position to get a free pair of signed Sergio Kun Agüero Puma evoSPEEDs. The contest ends on December 27th so don't dillydally, guys.