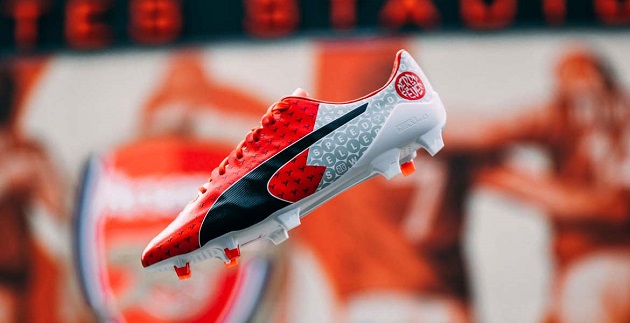 Fresh off a set of results that seems to say that the Arsenal vs Chelsea match-up might have a bit less of an impact on the race to the title, we want to take a dive into how Puma plans to make the fixture special for two players and for any fan of boots. Continuing with their "Derby Fever" boots, Puma has handed Arsenal defender Hector Bellerin a pair of knock-out evoSpeed 17 SLs and Chelsea's Cesc Fabregas a pair of gorgeous evoTouch Pros. Which pair of boots will reside with the victorious side, and which pair of boots would you rather wear?
Looking at Bellerin's evoSPEED SL, these boots don't have to worry about ever finishing fourth (over…and over…and over…and over). A bright red with a swath of Arsenal styled letter "A's" across the bulk of the upper creates a simple, but very team-specific upper. Then, once you get close to the heel, you see a Bellerin logo, references to the player, the club, and other small nods to moments around the game. The one small piece that Puma added that we think might be a bit of a "horse before the cart" situation is the "Champions" that they have written right in front of the bottom lace. Overall, this is a gorgeous boot and would suit players that have zero affiliation with the Gunners. We wish Puma would let Bellerin wear it more than once, because we're certain that this boot will look amazing when paired with the Arsenal kit.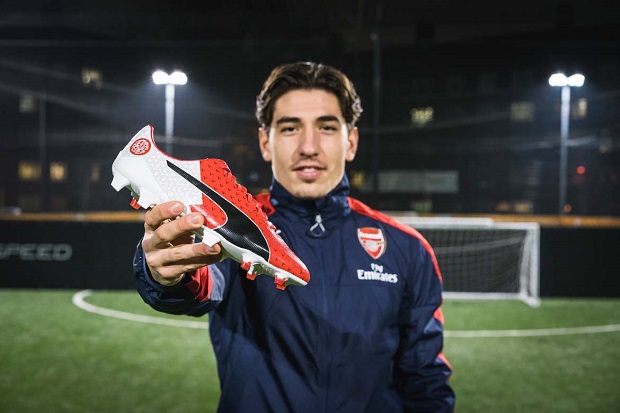 Stepping across the divide to Cesc Fabregas, we find a design drenched in blue. Puma will be hoping Conte decided to give the Spaniard some significant pitch time against his former club, but that doesn't mean we can't enjoy the boots for the time being. A criss-cross graphic on the outside of the boot is an homage to how Fabregas controls the game with his passing, a lion on the instep to reference his current employer, and a "London Derby" callout on the forefoot completes a very blue boot. Like Bellerin's, this boot will look incredible with the home kit for Fabregas and we wish Puma would let him wear it for a bit longer than one game (especially if he doesn't even play). Unlike Bellerin's boot, we really are struggling to see as much creative input on these…but we do like that, even though it would be more true for it to be on a Chelsea player's boots, there isn't a "Champions" logo on the forefoot months before the season is over.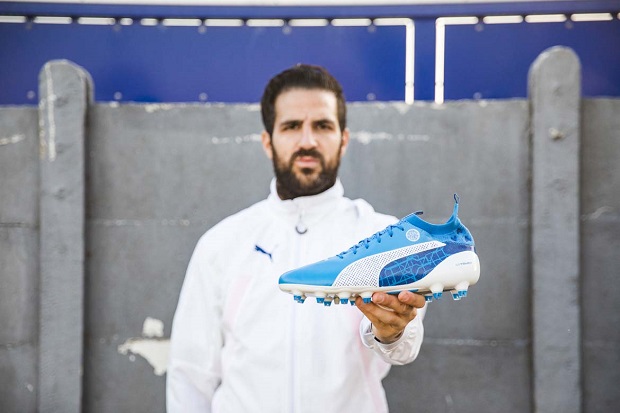 All of the "Derby Fever" boots have been very impressive from Puma, and we're glad that some of them have finally made it onto the pitch! It's fun to see a brand giving multiple players some fairly custom boots instead of just sticking with their two or three biggest assets. What would it be like if adidas or Nike started to give their top 10 or so players a custom boot every once in a while? It might make more sense for how often they change colors…perhaps something to think about. In the meantime, CATCH THE FEVER!