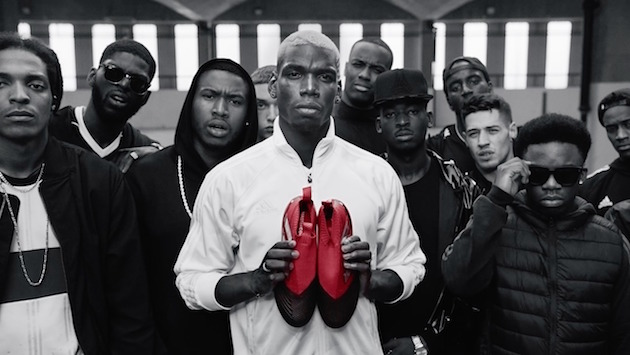 Adidas is looking to end 2016 as the biggest headline on the market. Considering they've been touting their #firstneverfollows tag-line in 2016, it would make sense that adidas would want to continue to try and stay ahead of their competitors with their newest step into laceless boots. The adidas ACE 17 looks set to continue propelling the revolution forward at a frantic pace, and seems destined to be a winner with players and fans alike. We take a look to see if the newest drop from adidas will take the three stripes to the top of the charts, or merely end up in the bargain bin.
The first thing that we noticed on the ACE is the safest aspect: the "Red Limit" colorway. Dressed in all the trappings of classic Predator colorways, this black/red combo is going to be loved by all. Perhaps the choice with the least amount of risk that adidas has made since beginning this revolution, there might not be a colorway on the market that has an instant fan-base like the black/red look of Predators gone by. The only possible negative here is us wondering how can adidas possibly improve the look from here…?
Once you get up close with the boot, you notice that it is crafted completely of PrimeKnit, the collar has been left the same, and the uncovered PrimeKnit where the tongue and laces would normally be is shaped slightly differently from the original PureControl…a boot that the 2017 version shares a wealth of aspects with.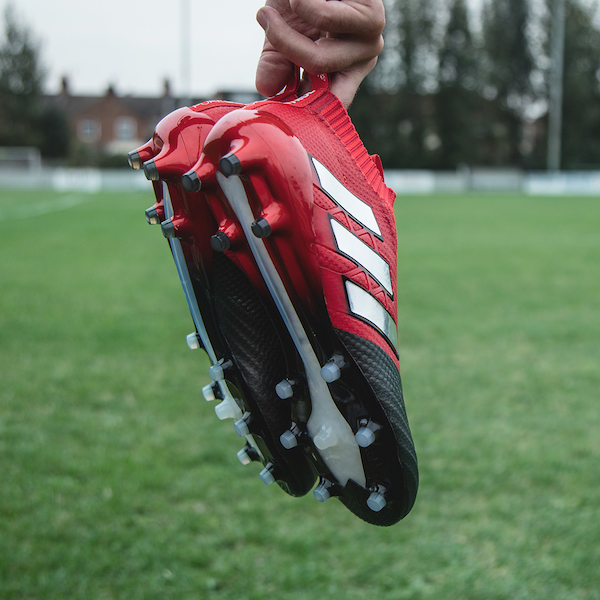 Once you actually get to slip these boots on and see what they have on offer, you realize that adidas has included their Boost technology under the heel and through the midfoot. With a bit of Boost in the insole and built into the boot's soleplate, it will be interesting to see if the Boost on the ACE is as impressive and successful as Boost has been for regular adidas footwear. The inside of the boot lining has also been changed a bit, with an extremely thin neoprene style material being utilized to keep your foot locked in despite the boot not having laces.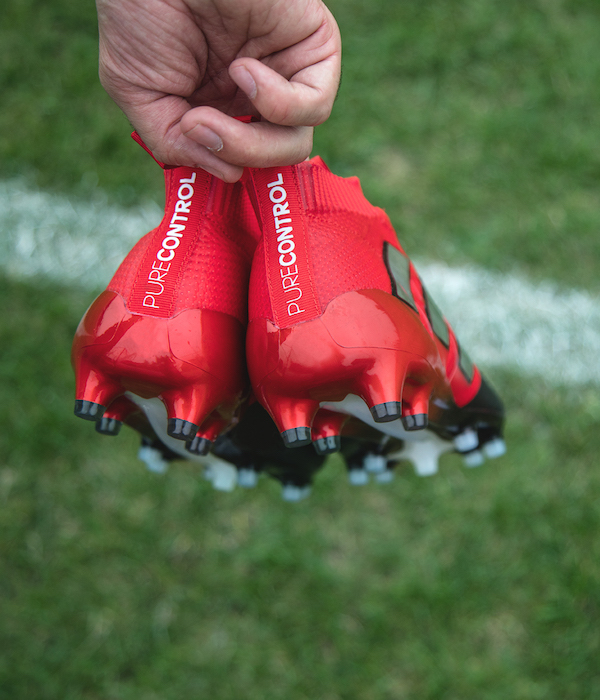 The first strike for the new year might be landing in November of 2016, but we're calling it a win for what adidas will hope to accomplish in 2017. It wasn't too long ago where the market felt tilted so heavily towards Nike that the other brands were all just fighting for second. However, after an incredible 2016, and with a strong eye towards 2017, adidas is truly knocking on the door of the American giant. We can't wait to see what the PureControl is like on the pitch, and also what adidas has in store for 2017…if this first stab is any inclination, we're in for a wild ride!