adidas Predator
—
It's back! The adidas Predator is a cult fave on the field among soccer players and soccer fans and the Predator 18 is a roaring hit and staking it's claim for best Pred ever.
adidas Predator Soccer Shoes
The adidas Predator is one of the most popular soccer cleats of all time, it's a brand name of its own. From the Accelerator to the Powerswerve, the Precision to the Instinct, every generation seems to have its preference. The latest Pred 18 shoes are fantastic and bear the bloodline with pride. Whether you're a powerhouse player or a twisting willow of a player, the Preds have got you covered!
Related Searches: adidas Nemeziz | adidas Copa | adidas X
PRIVACY: Your email address and content of your message are private and will not be shared outside of SoccerPro. Information will be used to provide a response to your request. SoccerPro.com may send you additional marketing emails related to soccer gear. You have the opportunity to 'opt out' of marketing emails at that time.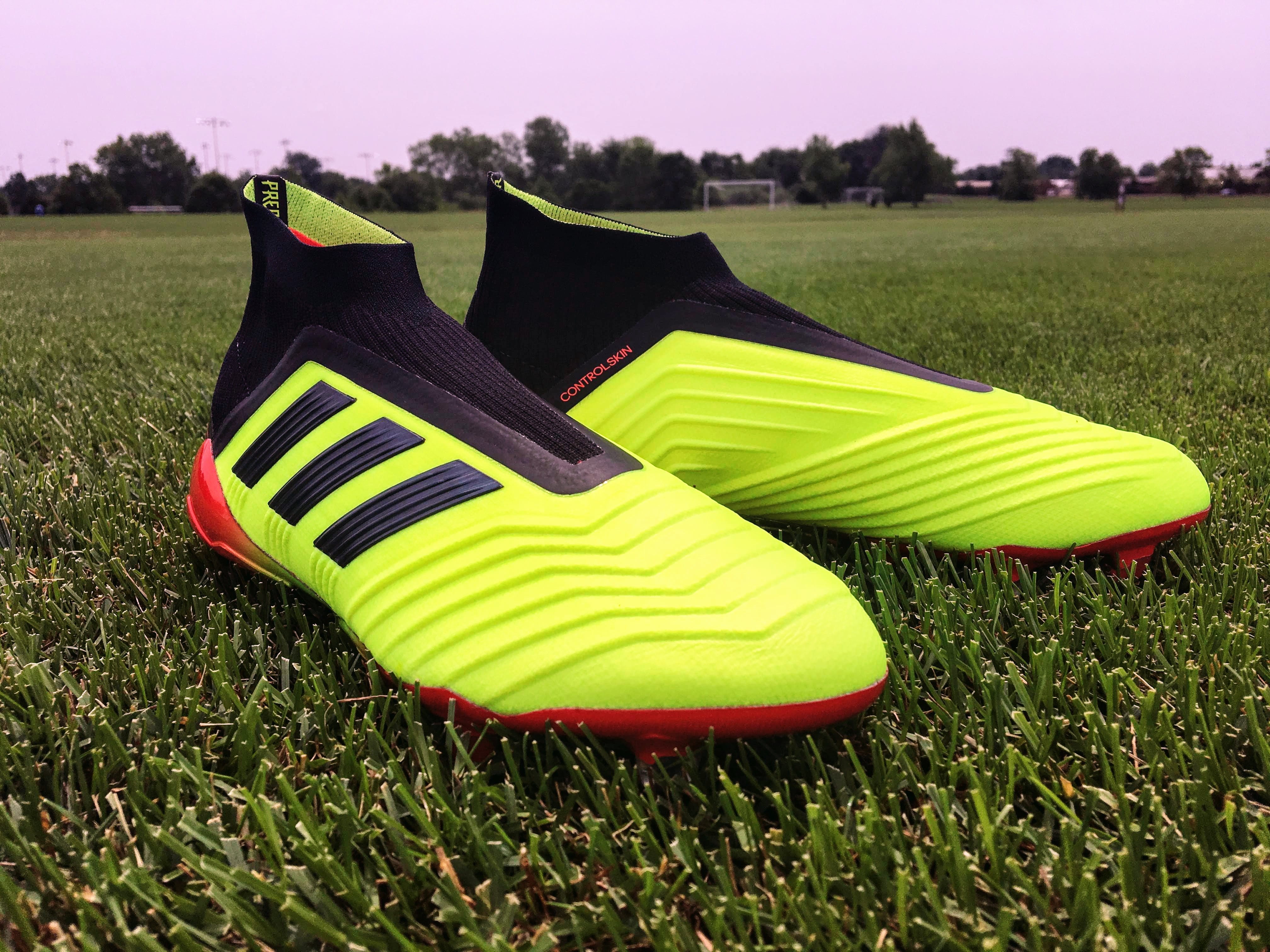 Primeknit upper for adaptive support and ultralight comfort
adidas Primeknit upper wraps the foot in adaptive support and ultralight comfort; Upper is engineered from heel to toe for unrivaled softness that enhances touch and feel.
Control the ball in all conditions with the Controlskin upper that keeps the ball glued to your feet; Molded heel offers a snug fit for instinctive movement

TOTAL CONTROL stud alignment for control and stability
Innovative injection-Molded Controlframe helps stabilize fast movement; Hybrid stud tips amplify rotation and traction; Outsole optimized for firm ground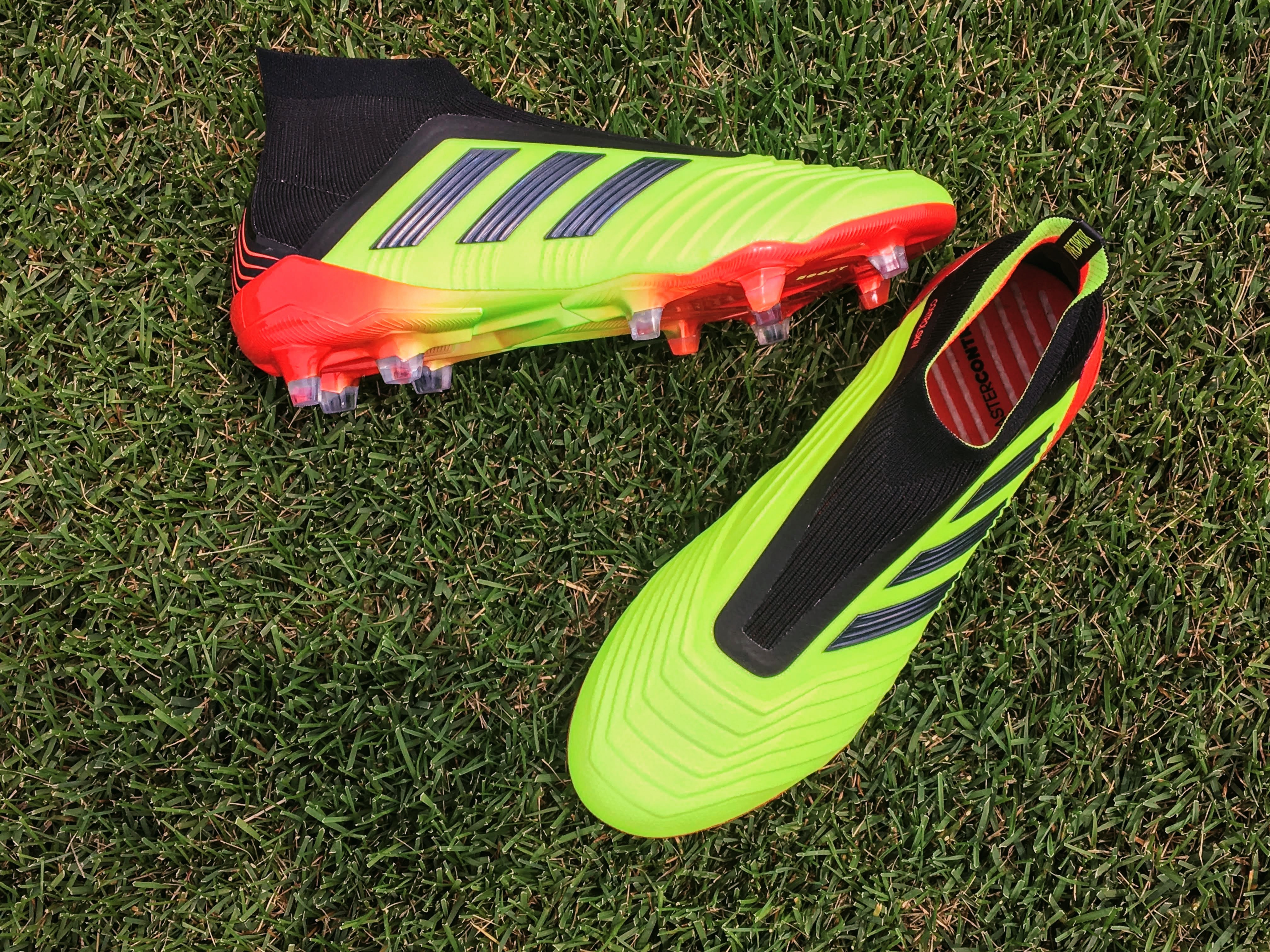 SPRINTFRAME sole plate
Legendary SPRINTFRAME outsole provides rock-solid stability at high speeds with its extremely lightweight build.
Boost is our most responsive cushioning ever: The more energy you give, the more you get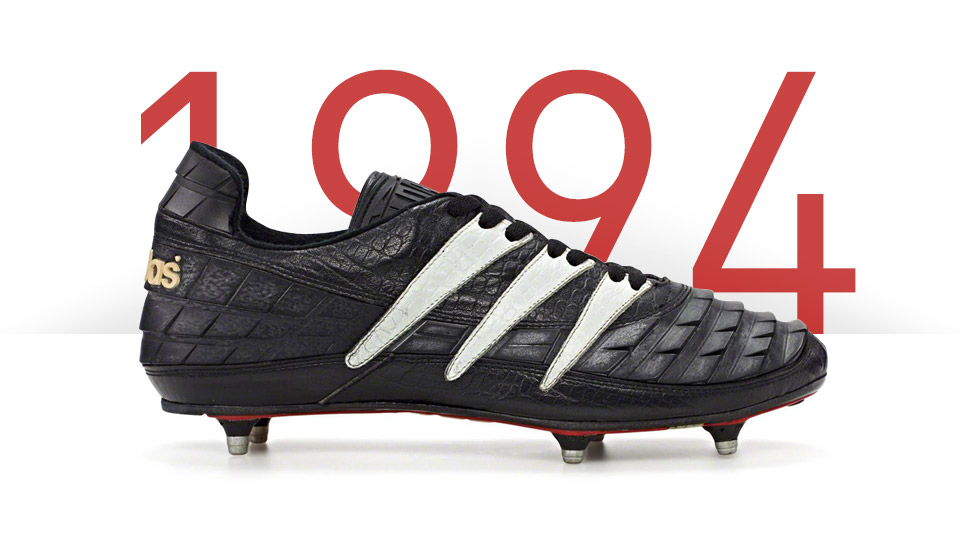 The Predator ? 1994
The original adidas Predator was made in 1994. This was a time when cleats were clunky and built for 'hard men' who loved to shoes that allowed them kick and run hard while not falling apart on the mud-heavy pitches of the day.
The Predator launched with the tag line ?100% legal, 0% fair? as the Predator?s iconic rubber teeth were unlike anything the game had seen.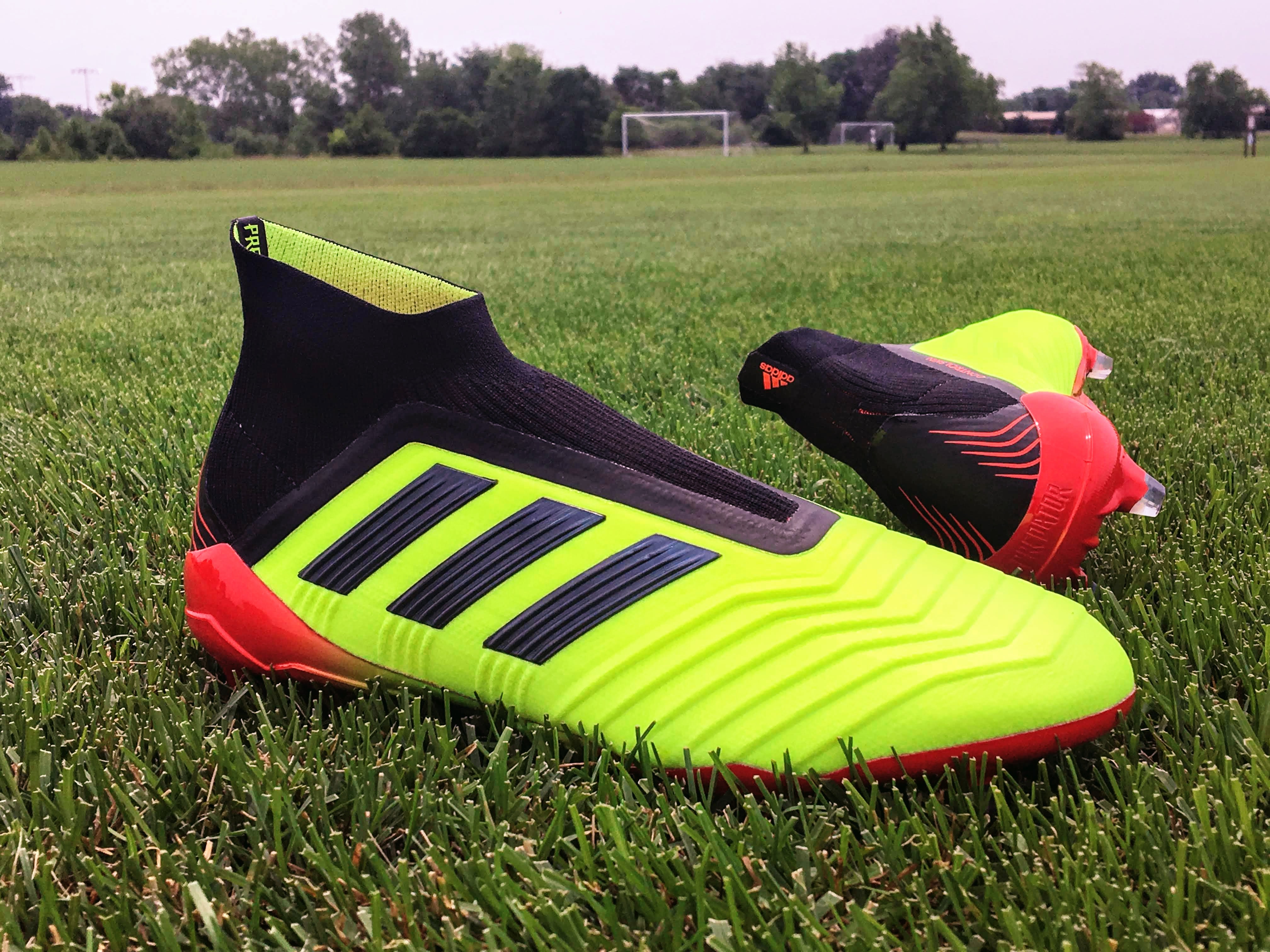 Instep Review: adidas Predator 18+
With the World Cup in full swing and the knockout stage on the horizon, we thought it best to take a look at one of the most stunning boots of the summer, the adidas Predator 18+. Blending the look of an iconic Predator colorway with the technology of modern day adidas boots… [ Read more… ]