adidas Predator Mutator
—
Popular with the pros and players of all ages and skill levels, adidas® Predator cleats are made to meet high-performance standards to help you elevate your game on the pitch. They're designed to be lightweight, comfortable, breathable, and durable, all while providing natural, responsive touch, a uniform striking area, and of course, exceptional grip. Whether conditions are dry, wet, or muddy, these boots will help you sprint, run, stop, and turn on a dime. Predators are available for firm ground play, indoor play, and outdoor artificial turf. Choose from a number of styles, including the Predator 18, Predator 19, Tango, and Mutator designs.
Elite adidas® Predator Mutator Soccer Cleats
New for 2020, the Predator Mutator pack is sure to turn heads this season. Unlike other Predator boots, Mutators are available in low-cut designs. They feature a high-tech "Demonskin" toe area that's engineered to allow for maximum spin on your shots and passes. Bend the ball into the back corner of the goal with this innovative new technology. Performance is key, but hey, looks matter too. The Mutator is a black boot with a splash of bright red around the toe area, and the iconic adidas three band design.
Upgrade Your Game with Predator Cleats
Predator cleats from SoccerPro.com are some of the most advanced footwear on the market today. Superstars like Paul Pogba and David Silva wore these popular designs during the last World Cup, and many pro players wear them exclusively. The adidas Predator 2020 line features boots with conventional laces and laceless styles that aim to provide a smooth striking surface across your entire foot. With a toe area crafted for a responsive feel, you'll have more agility when dribbling, softer touch on your lob passes, and increased accuracy on your shots. Here are some of the other advantages of the brilliant Predator design:
Improved Breathability: Don't overheat on the pitch. These breathable cleats will help you feel cool and dry, even in overtime on a sweltering summer day.
Zoned Support: Separated zones provide the support you need while allowing for flexibility. Proper support and impact cushioning help improve stamina over the course of a match.
Responsive Boost Sock Liner: This smart addition provides a seamless fit from shoe to sock. It prevents chafing, adds to your overall comfort level, and can make your cleats feel more natural and responsive.
Fit Matters
Whether you're playing in adidas Predator Mutator 20+ boots, other popular cleats by adidas, or boots by another leading soccer shoe brand, it's important that they fit correctly. Of course, sizes aren't uniform across brands or even silos. Luckily, SoccerPro.com offers fast shipping and simple returns, which makes it easier than ever before to find a pair of cleats that fits perfectly.
Looking for more of today's most popular adidas soccer shoes? Shop SoccerPro.com today, and receive free shipping on your next order.
Related Searches: adidas Nemeziz | adidas Copa | adidas X
PRIVACY: Your email address and content of your message are private and will not be shared outside of SoccerPro. Information will be used to provide a response to your request. SoccerPro.com may send you additional marketing emails related to soccer gear. You have the opportunity to 'opt out' of marketing emails at that time.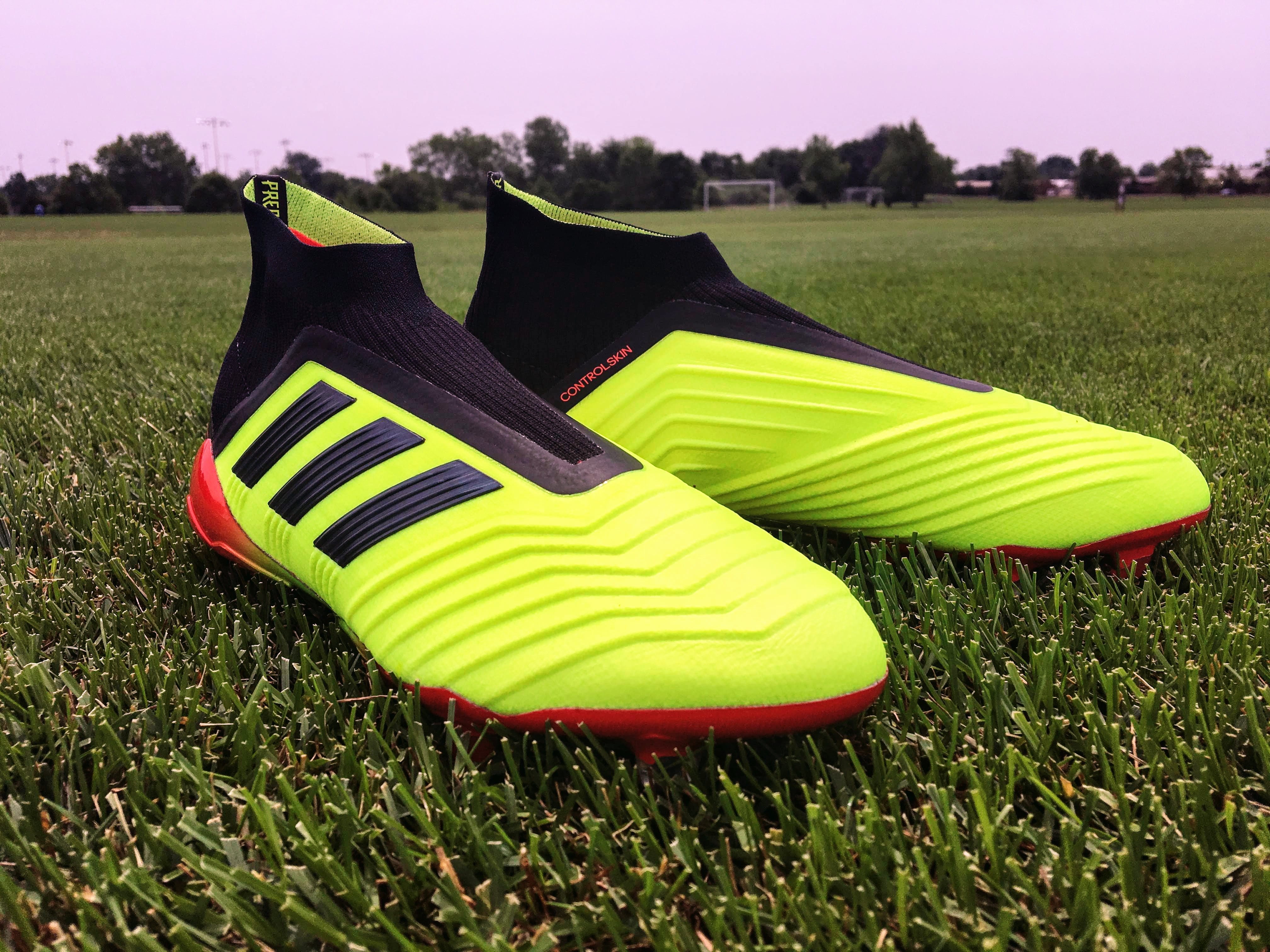 Primeknit upper for adaptive support and ultralight comfort
adidas Primeknit upper wraps the foot in adaptive support and ultralight comfort; Upper is engineered from heel to toe for unrivaled softness that enhances touch and feel.
Control the ball in all conditions with the Controlskin upper that keeps the ball glued to your feet; Molded heel offers a snug fit for instinctive movement

TOTAL CONTROL stud alignment for control and stability
Innovative injection-Molded Controlframe helps stabilize fast movement; Hybrid stud tips amplify rotation and traction; Outsole optimized for firm ground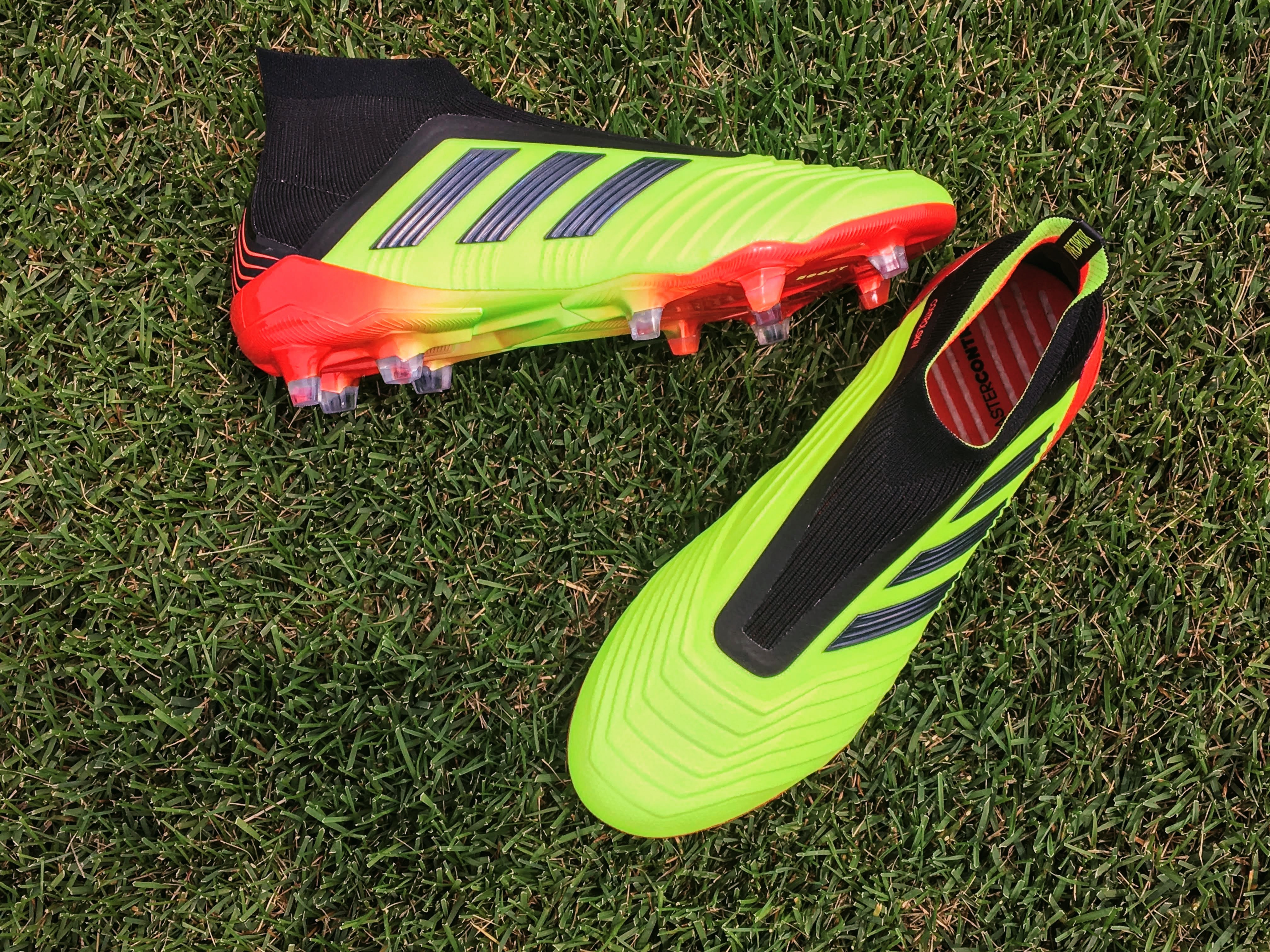 SPRINTFRAME sole plate
Legendary SPRINTFRAME outsole provides rock-solid stability at high speeds with its extremely lightweight build.
Boost is our most responsive cushioning ever: The more energy you give, the more you get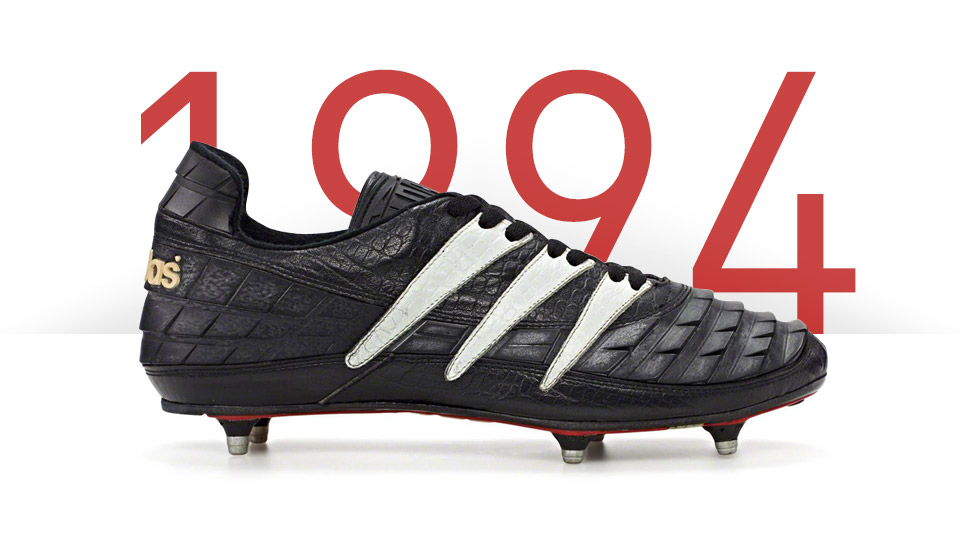 The Predator 1994
The original adidas Predator was made in 1994. This was a time when cleats were clunky and built for 'hard men' who loved to shoes that allowed them kick and run hard while not falling apart on the mud-heavy pitches of the day.
The Predator launched with the tag line 100% legal, 0% fair? as the Predator's iconic rubber teeth were unlike anything the game had seen.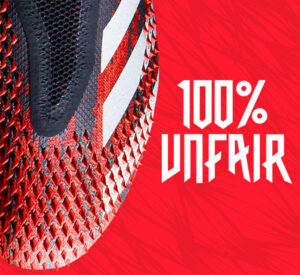 Instep Review: adidas Predator Mutator 20+ Revealed for 2020
There have been rumors rumbling of something big coming from adidas all winter, and it looks like all of the rumors are true. We've just received word of the the biggest and baddest addition to the adidas Soccer Cleat lineup has just been announced and it looks[ Read more… ]