Nike Mercurial Vapor 12 Pro
Light beyond compare, aggressive traction like no other, a thin touch on the ball as if there was nothing on your foot. This speed boot before you has no rival quite like it, and it being a takedown model makes everything better. The performance of a high-end model, without the expensive price tag. Nike brought a Teijin-like synthetic, a synthetic exclusive to older high-end Mercurial Vapor, to a 'step-down' Mercurial Vapor Pro model to bring premium materials to those who don't want to splash the cash. Premium feel meets affordable retail pricing.
The Upper:
The Mercurial Vapor 12 Pro is made with an ultrathin synthetic that Nike have not given a name to yet but it feels just like Teijin synthetic which is very good for those who miss the old Teijin upper or prefer synthetic over Flyknit. The upper is very thin, with little to no padding at all. This provided me with a one-to-one pingy touch with the ball, something I personally enjoy. As far as synthetics go, for me, this upper is unmatched. It's not too thin where it's a liability for the protection of your feet, but still feels like there's absolutely nothing there.
The Vapor 12 Pro's lockdown goes hand to hand with the synthetic upper. The Vapor features a "one piece" construction with a fused tongue and a dual lace hole system. Pulling that lacing tight was nothing more but satisfying. My foot/heel would not move or slide inside the boot at all during play, and I love that. Lockdown is a very important aspect of a soccer cleat, and with poor execution, you won't find comfort or responsiveness from the boot which in turn means you cannot play at anything close to your best. Do keep in mind that tying the laces too tight will result in foot cramps or lace bite (I experienced this a couple of times), but that can be easily stopped by loosening the laces.
Comfort & Traction:
The comfort of this Nike Mercurial shoe is amazing. My foot stays snuggly secured and I haven't experienced something like that from any other boot. With the anatomical soleplate, my foot quite literally sits in the sole and feels great, it just adds to the feeling of not wearing anything on my feet. It is very comfortable and I didn't experience any stud pressure while playing, which is very good. At this point, I must remind you, this is a STEPDOWN boot that's giving me this, it's unbelievable.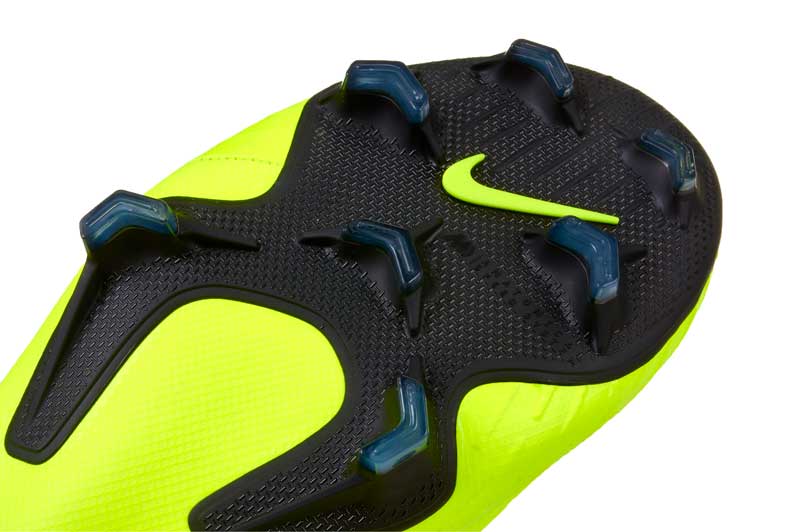 The soleplate supplies ridiculously aggressive traction. Equipped with 7 bladed studs on the forefoot and 4 bladed on the heel, the Vapor Pro gave me aggressive traction like no other. Whenever I pushed off for a sprint or a quick change of direction, I could feel the studs dig into the ground and the strong grip it had. I still haven't met a boot that is that aggressive yet feels so light and comfortable.
Touch: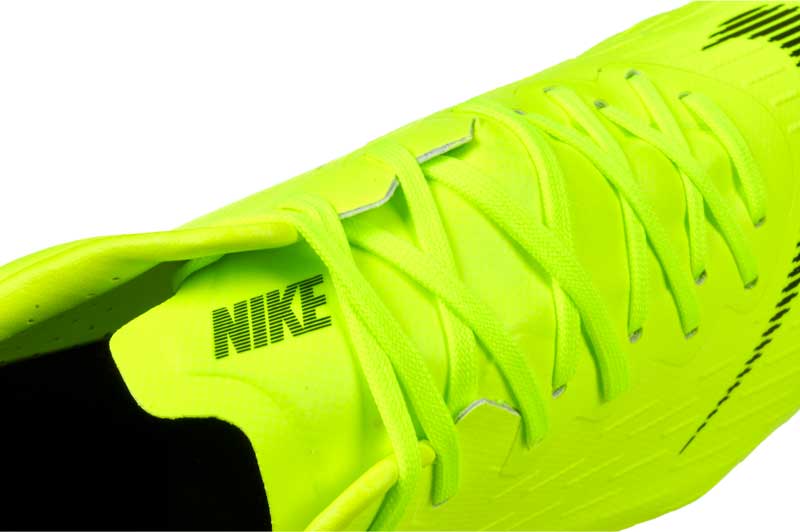 My Mercurial Vapor 12 Pros are amazingly thin, meaning the touch on the ball is closed to barefoot. It didn't take long to break in my pair (maybe a couple of days tops), but when I did it feels great. The Teijin-like synthetic is so thin and pliable that it pretty much molded to my foot, yet there's a feeling of structure to the upper. Whenever striking/shooting or even passing the ball, it gives me a pingy feeling, a "hard", structured hit produced by a thin, barefoot upper. A ridiculously thin upper is definitely a plus, but there's the downside of no padding for protection. I have some blisters on my toe and heel from some material rubbing, and when someone steps on my foot, I feel every single pound of pressure on my foot. Other than that, I have no complaints about the synthetic upper.
Recap: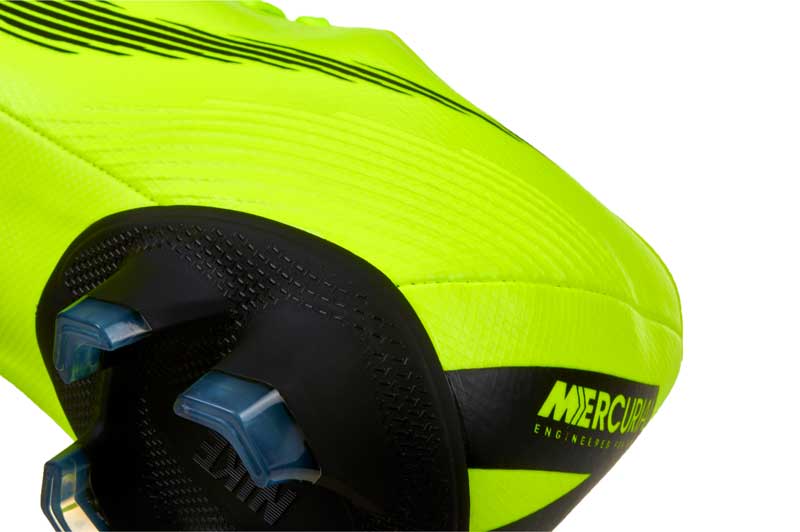 Price has always been a concern when it comes to great soccer boots. Nowadays you have high-end boots retailing for close to if not exactly, $300. If you prefer to splash that cash for a high-end boot, go ahead, I can't and won't try to stop you but my final pitch to you is the Mercurial Vapor 12 Pro is a perfect example of a takedown model that performs and feels like a high-end model. It retails for $120 and honestly, with its tech specs and performance, that's a steal. It has high-end features that used to be exclusive to older high-end Vapors. Basically you would be getting a an elite shoe from a little while ago for the price of a takedown.
Overall the Nike Mercurial Vapor 12 Pro's are an amazing pair of boots. I have been, and still am, pleased time and again with the performance and comfort of these prime speed boots. When it comes to takedown boots, these ones are beyond compare, a takedown model with an affordable price tied together with high-end premium materials, performance and comfort. I am in love the Vapor 12 Pro's and plan to continue to flaunt these on the pitch.