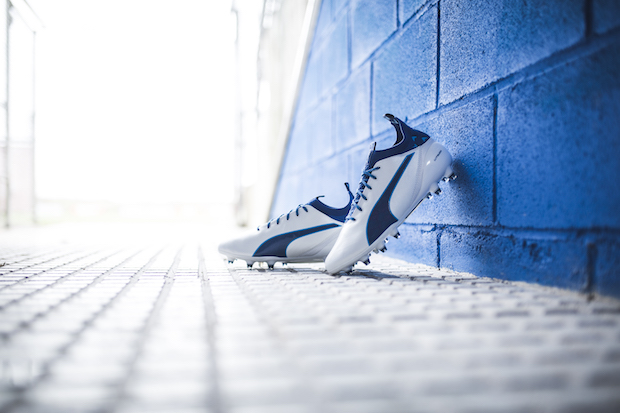 Puma introduced the evoTOUCH cleats to help players whose creativity is unrivaled. They crafted a boot that featured a full, natural leather upper with a knitted sock that sits below the ankle. We have seen several colorways release after the launch including some limited edition pairs like the Arsenal North London Derby colorway. But Puma is back with a standard colorway that is perfect for Cesc Fabregas in his Chelsea's kits this season.
The new White and Blue coloway is one of, if not the, cleanest looking colorways from Puma for the evoTOUCH line. The leather upper is white and stretches all over the boot to give the most consistent touch and feel on the ball on the market today. The evoKNIT sock is Blue along with the FormStripe to give the white leather a contrasting blue color that combine to create a top colorway. The colorway adds another white leather option for the evoTOUCH line in a more than welcomed colorway. If your school, travel team, or favorite club wears Royal Blue and White, this is a perfect cleat to rock.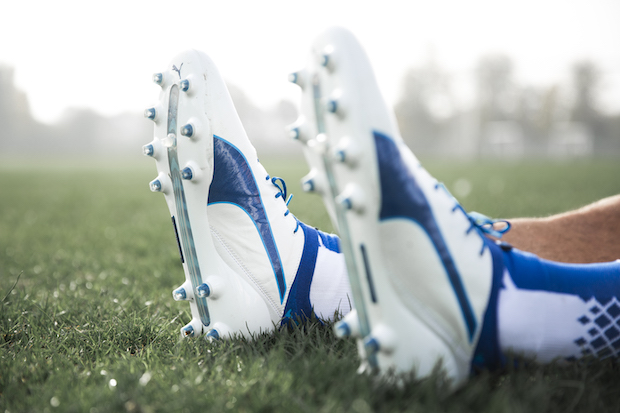 The evoTOUCH creates a perfect blend of modern technology and classic leather touch with the combination of a compression sock fit with an all natural, soft leather upper. The leather upper allows players to flawlessly get the cleanest touch on the ball any player can find. The evoKNIT sock allows the player to have the advantage of a sock like, seamless fit for any creative player. The inside of the sock and sock liner features GripTex arrows that creates even more lock down and prevents slipping. Moving to the soleplate we find all conical studs that allow a player to turn and pivot in any direction freely when needed. The SPEEDTRACK Spine enforces midfoot stability that gradually becomes more flexible when moving to the toe box.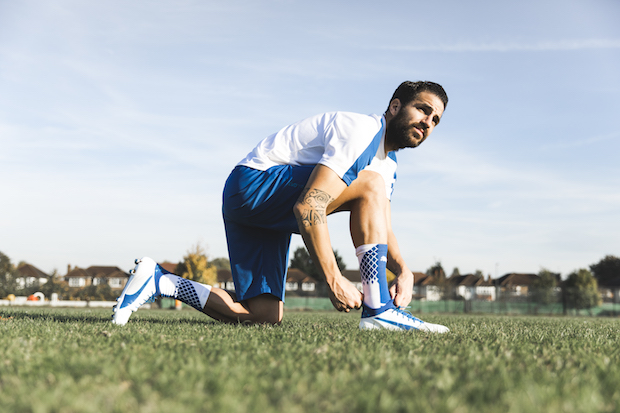 When speaking to Puma about the evoTOUCH, Chelsea midfielder and Spain international Cesc Fabregas said,
The evoTOUCH has not only revolutionised my game, but it has kept me comfortable without compromising my style on the pitch. I prefer to play and train in a leather boot but I also want something innovative and high-tech so the evoTOUCH is the perfect combination for me in terms of touch, fit, grip and stability.
So what do you all think about the evoTOUCH and colorway in general? Best standard release colorway of the evoTOUCH yet?