At the exact moment the soccer world's focus is on Lisbon, Portugal this May, the new adidas Finale Lisbon ball will be participating in its first professional action. Is there a better way to introduce yourself? It's the 2014 UEFA Champions League Final and this will be the ball the winning team uses to propel themselves to a European championship.
The color for adidas' latest Finale ball is called White with Tribe Blue. If you watched the video above, you would know that the color inspiration comes from the city of Lisbon's aesthetic. The blue is supposed to represent the sky, while the orange is the rooftops. So the color design on this ball references the beautiful combination of blue sky and orange roof on the Lisbon horizon. Check out this gorgeous and peaceful shot of the city to understand the decision from adidas: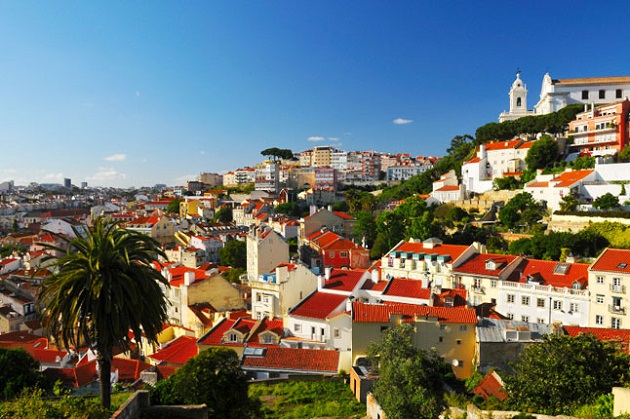 The technical aspects of the ball are going to be similar to other recently released top-end match balls from adidas and Nike. It's made with 100% thermoplastic polyurethane and is thermally bonded, like the Brazuca. Of course, it has been tested like crazy and is FIFA-approved as a result. The retail price is $149.99 ($134.99 at SoccerPro), which is $10 less than the Brazuca and the same price as the Nike Ordem and Incyte.
The knockout round of the Champions League starts February 18th. The draw has provided some interesting matchups to start, with Manchester City drawing Barcelona and Arsenal going up against Bayern Munich. Unfortunately, two of those giants will be out before the quarterfinals. Will your team have the great fortune of advancing to the Finals and therefore, get to be the first to use the new Finale Lisbon ball?
We will have to wait and see about that. What you don't have to wait for is picking up this ball way before you even see it on the pitch on May 24th.