Welcome to another week of boot spotting here on The Instep. I'm filling in for Jordon this week to bring you some of the boots I was able to spot around the world this past week. Without further ado, let's kick off your week with some boots.
Paul Pogba (Juventus) – Nike Magista Obra (Custom)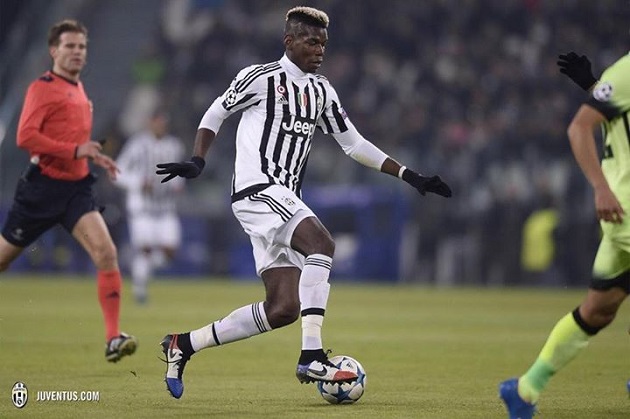 If you want a good boot spot, look no further than Paul Pogba. The Frenchmen always seems to be one step ahead of the game with his boot choices and this past week he slipped into some blackout adidas boots in one of Juventus' training sessions. Then the very next day, Pogba wore a French-flag inspired Nike Magista Obra against Manchester City. Pogba has been flirting with both brands for some time now, but with the latest adidas prototype resembling his favorite cleats, the Obra, we could see Pogba switching into the three stripes full time next year.
David Silva (Man City) – adidas Prototype
David Silva has been sidelined with an injury over the past few weeks but finally made his triumphant return to the Etihad Stadium against Southampton. When he came on, I noticed his blackout boots and thought maybe he is switching brands. But taking a closer look, he appears to be wearing what looks to be the next–gen control silo from adidas. This boot is different from the one Paul Pogba is seen wearing above because this one has laces and looks an awful lot like a Magista Obra. If I had to take a guess, I would assume we are looking at a future Primeknit release.
Dani Alves (Barcelona) – Nike Mercurial Vapor X
Last week, Jordon spotted Dani Alves wearing the latest Urban Lilac colorway, This week, Alves took it to another level by lacing up only the top lace holes of his Electro Flare Pack Vapor X. Now I have worn my fair share of boots, and to pull this off, he must have a perfect fit in his Vapors. It's not everyday we see a subtle customization such as the one Alves pulled off, but I have to say, I love it.
Jamie Vardy (Leicester City) – Nike Hypervenom Phantom II
Vardy made history on Saturday against Manchester United by scoring in his 11th straight EPL match to pass Ruud Van Nistleroy for the most consecutive games scored in. He slid a beautifully placed shot past De Gea in the 23rd minute to give Leicester City a brief 1-0 lead. He has scored all of his goals in the Hypervenom Phantom this season but was able to break the long-standing record in the Red Bronze Liquid Chrome Pack colorway. Vardy needs one more goal to break the all-time English league record. Can he do it? No matter what, it's an incredible accomplishment. Congrats Jamie!
Seydou Keita (Roma) – Nike Mercurial Vapor X / adidas Battle Pack 11Pro
As Spanish giants Barcelona demolished Roma in a crucial Champions League match, Keita has put out some great boots spots for us recently and decided to give a two-for-one deal on the biggest stage in Europe. He started the match off in the adidas Battle Pack 11Pro from the 2014 World Cup, then after a 3-0 deficit at halftime, Keita opted for the Electro Flare Pack Vapor X to finish out the match. The end result didn't work out for him, but who hasn't tried changing their boot to help their confidence?
Neymar (Barcelona) – Nike Mercurial Vapor X Liquid Chrome / Electro Flare (Custom)
Neymar has been hiding the fact that he is wearing Vapors for the last several months and the trend has continued into the latest pack from Nike. Nike is trying to make it seem as if he is simply wearing the Hypervenom Phinish. In a La Liga match against Real Sociedad, Neymar decided to wear the Electro Flare Pack colorway to start the match then finished in his latest custom colorway. Neymar can do whatever he wants it seems and whether Nike likes him delving into the Vapor, seems like a mute point now.