I'll be the first to admit that I once placed Kevin Mirallas on a list of "overrated" players a few season ago. However, the player seems like he might finally be realizing his potential as the 2016/17 season gets rolling. Perhaps a situation of perfect timing for New Balance, Mirallas and his rediscovered form are leaving the Swoosh for the New Balance Furon 2.0. Just as the brand started to seem to be losing a few high-profile players, it's good to see a few new signings for the brand.
Mirallas used to sport the Mercurial silo, even being one of the few players to wear the collared version. Perhaps injuries made the American giant reticent to offer Mirallas an offer for the future, but the Belgian will be a key figure for New Balance as they move forward. It would not surprise us if NB makes a run at being the Belgian kit maker soon, especially with Fellaini also rocking the NB Visaro. Sadly, NB looks to be losing Vincent Kompany from the Visaro fold as the aging defender has been spotting wearing adidas over the last few months.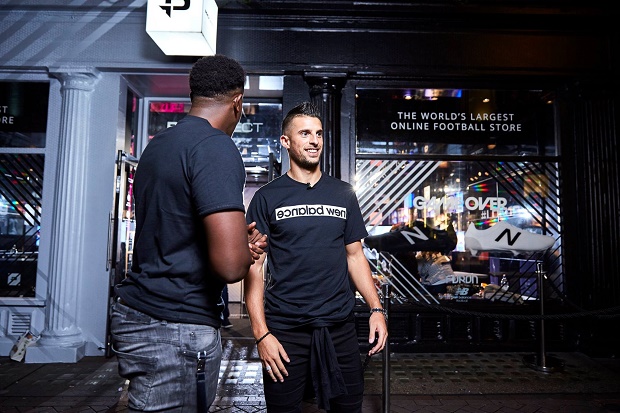 Hunter recently gave us the review for the New Balance Furon 2.0 and praised it as a big achievement for the brand. It would certainly be much easier to convince Mirallas to join with the 2.0 than if NB had approached him with the original Furon (which was atrocious). The boot will blend well with Kevin's quick feet and crafty attack, and, if his form continues, he could easily become the star man for the boot silo.
It's still odd to see New Balance as any connection to what Warrior once was. It feels like the brand no longer houses the same boots with just different branding. New Balance definitely feels like the "Warrior chapter" is certainly over. Perhaps the biggest tip-off is the lack of inappropriately named features on the boots…but, hey, what do we know. Big props to Mirallas and NB! May this be the beginning of a beautiful friendship!