Ronaldo and Nike release chapter 5 of the Dream Speed Saga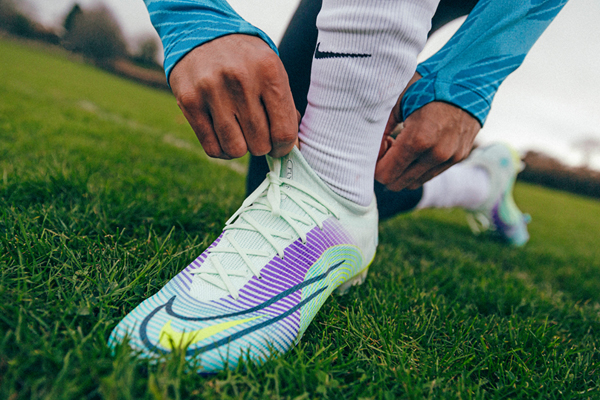 With every new chapter that Nike releases of the Dream Speed series, we get another glimpse into what makes Cristiano Ronaldo so incredible! Chapter 5 comes as a bit of a surprise, because the last few iterations were about acceleration and speed, but this one take a more soothing approach to elite athleticism.
Chapter 5: Calm Brain Energy
Sure, CR7 has blistering pace, and skills that could pay all of the bills in Manchester, but that is not the focus of the newest chapter in MDS lore. The focus on this iteration of the limited series is on the mind, and how Ronaldo embraces mindfulness to prepare for matches and executing his plan. Once you have a clear head, you can make more decisive actions on the pitch at the right time. Any second thinking or jumbled thoughts can be the difference between success and failure in this sport. This idea of mindfulness is brought to life on the speed shoe by use of color and patterns. Tranquil green and aqua colors represent the peace while calming the mind. Whereas bold purple and blue hues interrupt the soothing colors to embrace the idea of clear and solid decision making.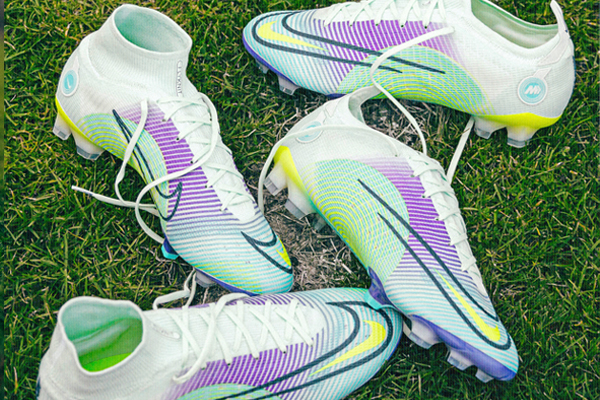 Not only is it just a great looking shoe from the Swoosh, but it makes you think of different aspects of the game that need tweaking. Cristiano Ronaldo is constantly working and evolving his game, and you can do the same in a pair or Mercurial Vapor 14s (if you like the freedom of low cut) or the Superfly 8s (when you need that dynamic fit collar). They will also be worn by the likes of Mbappe, Vinicius Jr, Bruno Fernandes and Brenden Aaronson! And we have got them both right here at Soccerpro!
Get your Brain Right. Train Right. Play Right… right?
Let us know how this iteration compares to the previous chapters in the comments!