Cristiano Ronaldo Jerseys
—
Five UCL titles for Cristiano. Countless accolades and individual honors. He is the Portuguese man'O'war, the definition of hard work and modern striking greatness. He's achieved greatness in Portugal, England, Spain, and Italy and now you can show off your own greatness in Ronaldo's  Portugal jersey, his Manchester United jersey here right now.
Ronaldo #7 – A Modern Day Legend of Soccer
Arguably one of the greatest players of all time Cristiano Ronaldo is back for another season with Manchester United. The legendary player cemented his G.O.A.T. status at the club the first go around, but this time he means business. Looking to raise a Champions League trophy, Ronaldo will stop at nothing to make sure him and the Red Devils are the best they've ever been. Supporting him and United has never been so easy with a sweet Manchester United Jersey. Get yours before they're gone!
Ronaldo is not only known for being a star at United, but he's the face of Nike Soccer Shoes. Wearing the iconic Mercurial Superfly, Ronaldo has shown his love for the brand and has been more successful than any player in them. Grab the cleats that he will be rocking all season and play like the greatest player to ever grace the football pitch.
The Portuguese superstar is also looking to continue his on field success with Portugal during the World Cup. After making a stellar run in the previous World Cup, they are looking to make this a trophy lifting cycle for the Portuguese national team. Don't worry, we have all the best gear so you can support Ronaldo and Portugal this World Cup! Grab a Ronaldo Portugal Jersey and show your love for your favorite player this World Cup!
PRIVACY: Your email address and content of your message are private and will not be shared outside of SoccerPro. Information will be used to provide a response to your request. SoccerPro.com may send you additional marketing emails related to soccer gear. You have the opportunity to 'opt out' of marketing emails at that time.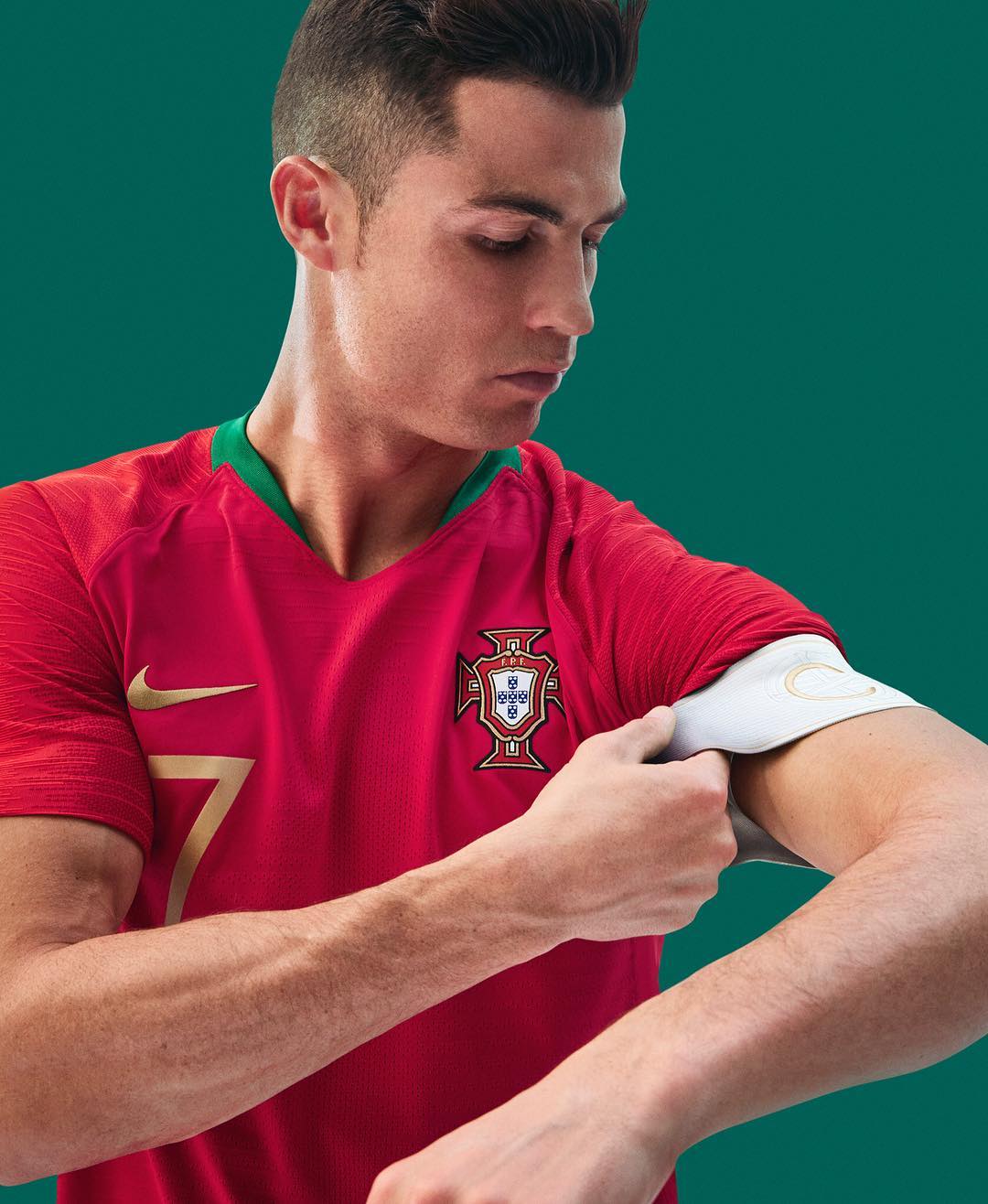 Cristiano – Portugal Team Captain
Cristiano Ronaldo's Remarkable 2016 Leads to Another Ballon d'Or
Monday night, the inevitable happened: Cristiano Ronaldo won the Ballon d'Or. 2016 was arguably the Portuguese magician's most successful calendar year in his career, and that's saying quite a bit. This year, CR7 led Real… [ Read more… ]