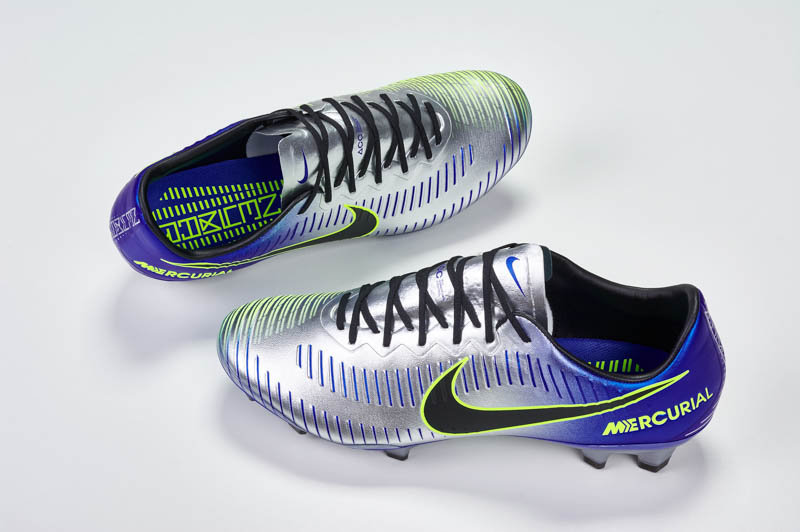 Neymar Jr is no stranger to rocking some of the flashiest boots around. Neymar also loves his boots to have personal meaning to him in both general design as well as some personal messages on his boots. So naturally, the last Neymar exclusive release had to be one that not only told a story, but turned heads across the globe. Neymar's latest boot is the 'Puro Fenomeno' which has a story behind it's colorway and upper. Nike and Neymar's partnership has brought to life some dazzling boots like the Golden Dream gold Hypervenoms, Liquid Diamond Phantom 1s, Ousadia Alegria Phantom 2s, two pairs of Neyamr x Jordan Phantom 2s that were modeled after his favorite Jordan shoe, and of course the Written in the Stars Nike Mercurial Vapor which marked his switch into the face of the Vapor line.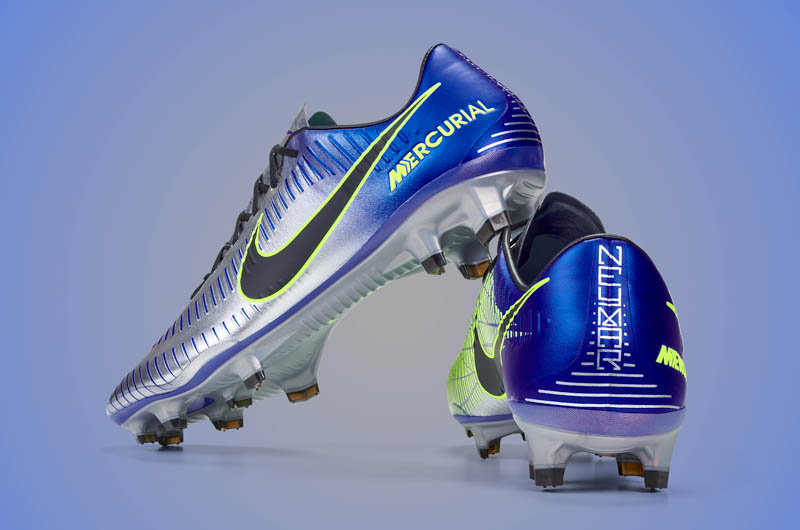 The Puro Fenomeno is based on the nickname that the Brazilain Ronaldo was given in his prime as ' O Fenomeno'. While Ronaldo was in the 1998 World Cup, he debuted a custom colorway of the Mercurial that has been a fan favorite and one of the most important boots to date for athletes to receive their own special boots on field. That original colorway had been replicated on a special edition NikeID release at the end of the Superfly IV's run and was available for a short time and given a few different options to customize the boot. The outside of the foot on the Puro Fenomeno has that same design inspired in the color scheme and in the design that the upper takes.

Neymar made his debut in first team football in Brazil playing for Santos. In his debut, he wore the Mercurial Superfly 2 which featured a synthetic leather upper and a famous design that had a diamond like pattern that added a faster looking graphic on the speed boot. On the Instep of the Puro Fenomeno, we find that same design kind of hidden underneath the colorway, but once you see it, it is a really neat extra touch. On the heel, we find Neymar's logo and on opposite boots on the instep you can find 'Ousadia' and 'Alegria', which translate to 'Daring' and 'Joy' respectively.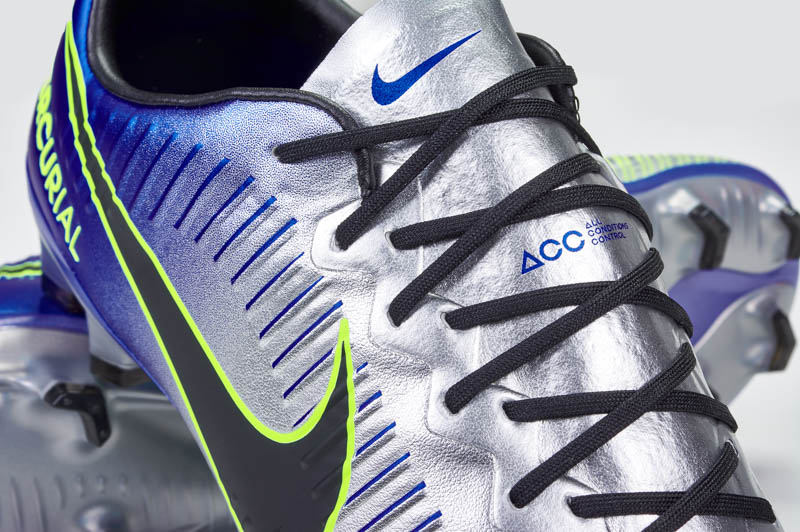 Not only does Neymar receive a custom colorway, but his boot also receives a new upper for the Vapor XI. The synthetic leather upper is one of the best uppers of the year in my opinion. The synthetic leather also limites how far the ribs reach down on the boot and in some areas, are non-existent to allow for the synthetic leather to shine. Nothing else is changed from a normal Vapor XI, but if you are looking for that premium touch from an already high performing boot, then the Neymar Vapor is one to not just collect, but to wear week in and week out.